Dean Vince shares the best money advice he's received
Dean Vince plays Judge Turpin in the Sydney Opera House season of Sweeney Todd: The Demon Barber of Fleet Street until August 27.
Dean graduated from WAAPA with a Bachelor of Arts (Musical Theatre) in 2002.
Most recently, he appeared in Rodgers and Hammerstein's Cinderella.
Tell us about your latest role.
Judge Turpin is the ultimate musical theatre villain. Highly unlikeable and delicious to play.
Did you always want to be a performer?
I did a project in Year 6 where we were asked what we wanted to be when we grew up. Mine was titled "I want to be a star". I haven't quite reached the stratosphere, but I have definitely achieved many of my childhood performing goals. In between the "big jobs" I really enjoy teaching dancing to kids and musical theatre workshops.
During the pandemic I joined my friend's company doing deck restoration on the Northern Beaches. #tradielyf
What was your earliest money lesson?
You can't be buried with it. Thanks Mum.
What was your first job?
At 17, I was invited to join a contemporary dance company and toured with them performing at schools all around Australia.
What was the first thing you recall saving up for?
My friend and I took ourselves on a fancy excursion to Melbourne to see the original production of Beauty and the Beast at the Princess Theatre.
What would you say was a big financial turning point for you?
I moved to Perth to study at WAAPA (Western Australia Academy of Arts) and this was the first time I had to budget, pay bills, utilities, groceries. And, boy, was the price of toiletries a shock to the system.
What's the best money advice you've received?
My Aunt Annie told me and my husband, when we were considering purchasing an investment property in the country, that we should not buy a block of land without a house on it because a piece of dirt can't make you any money straightaway.
What's the best investment you've made?
Purchasing an apartment with my husband in our favourite Sydney suburb, Erskineville.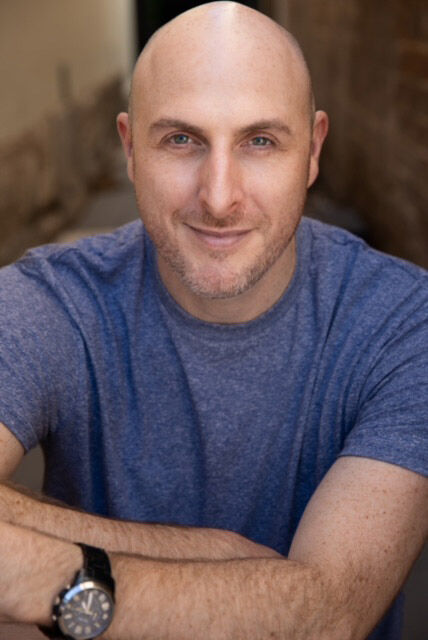 What's the worst investment decision you've made?
Oofty ... credit cards.
What is your favourite thing to spend money on?
My husband and I love to purchase fancy things for our home. After 20 years and hundreds of thousands of dollars in rent, it's rewarding to be able to put your own stamp on the place you live.
What would be your ultimate indulgence?
Our pre-pandemic honeymoon plan. A world tour of every theme park we can find ... Disney, Universal Studios, Harry Potter World. That's what happens when you let two men marry each other.
How would you spend your last $50?
Probably on a very carefully selected basketful of groceries, or more likely on all the TV streaming services, because if I've got no money, I'm not going anywhere anyway.
What's the next challenge you've set yourself?
The same one I've been working on for almost 30 years: career longevity. It's a difficult industry to remain constantly employed in. I'm a big believer in the saying, "It's a marathon, not a sprint."
Finish this sentence: Money is good for ...
spoiling your nieces and nephews.
Get stories like this in our newsletters.