AMP 'rotting from the inside out': CHOICE Shonky Awards
The fallout from the royal commission shows no signs of abating for AMP, which was today awarded a CHOICE Shonky Award for the large number of idle super accounts and delayed life insurance claims.
More than one million - or 55% - of AMP's 1.9 million super accounts are inactive, more than any other super fund.
AMP joins other Shonky "winners" Kogan, Medibank Basic Cover Health Insurance, IKEA's Nedkyld Fridge, Freedom Foods XO Crunch, and the pet insurance industry.
"If your superannuation is with AMP, chances are you've had your retirement leeched off to fund its executives' lifestyles," says CHOICE CEO Alan Kirkland.
"For AMP, it's money for doing nothing. Managing people's retirement funds isn't your average business - there's a higher moral standard to meet when it comes to people's security and comfort in older age, and AMP has failed this standard."
Nor has the damage been offset by positive fund performance. The median annualised five-year net return for all MySuper products at the end of June 2019 was just 7.42%.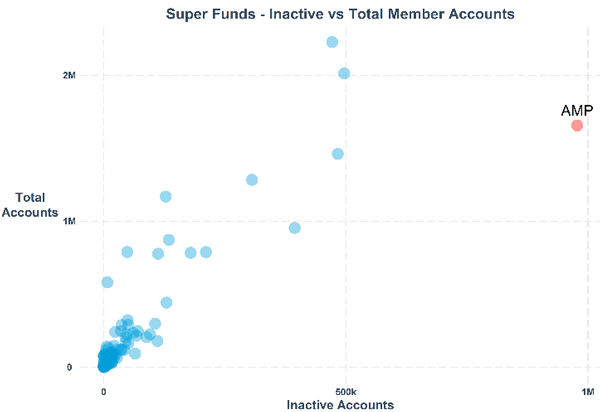 Adding insult to injury, the company's executives made the jaw-dropping admission at the royal commission that some of AMP's customers would be better off housing their retirement savings in a regular bank account rather than one of its super funds.
Delays processing group life insurance claims provide another example of the company's bad behaviour.
The financial services giant has, on average, taken over eight months to finalise death claims, dwarfing the industry average of just over a month.
Meanwhile, more than 18% of claims sit idle for over a year, compared to the industry average of just 1%.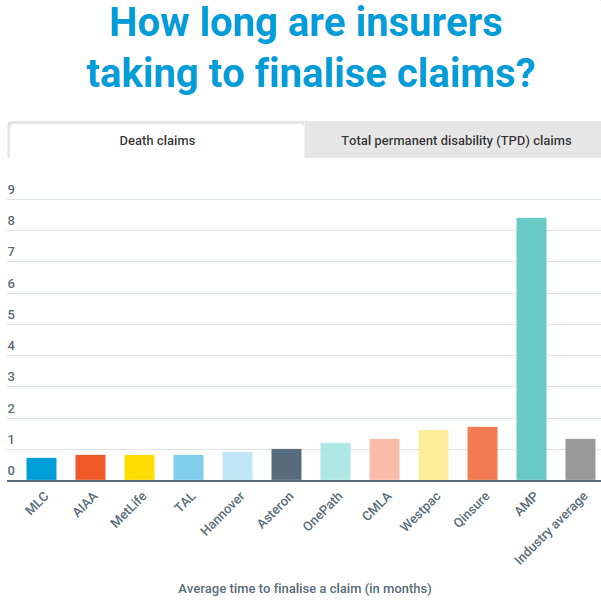 For many, AMP's behaviour points to a fundamental corruption of its business model.
"The financial services giant has a business model that is rotting from the inside out," says Cameron Sinclair, a senior policy adviser at CHOICE-affiliated Super Consumers Australia.
"It has historically been much better at growing its books and signing up customers than it has been at delivering strong returns."
It's no surprise then that AMP consistently ranks last for customer satisfaction among its super fund peers.
It scored 49.3% in interviews conducted over the six months to May 2019. Compare this to top-ranked UniSuper, which scored 70.9% for the same period.
The Shonky award adds salt to a still very open wound.
Maurice Blackburn and Slater & Gordon have filed a joint class action on behalf of all AMP superannuation fund account holders for excessive administration fees, while in June APRA issued additional licence conditions to ensure AMP makes "significant changes to its business practices".
Get stories like this in our newsletters.