'AMP has destroyed my life': Why shareholders should beware
AMP has dominated headlines recently with accusations of sexual harassment. Shareholders are understandably sweating, but it's not the first shadow to be cast over the company.
AMP is a household name in Australia, and has more or less been that way since it opened for business in 1849, offering life insurance as the Australian Mutual Provident Society.
When it demutualised in 1998 and listed publicly, policy holders received shares in the new AMP Limited company - and it's why many Australians have direct shares in AMP to this day. When those gifted shares started trading at around $20, it seemed AMP was putting money into the pockets of those early shareholders.
From then, AMP's story was one of expansion. In addition to its life insurance business, AMP grew to offer banking, superannuation and financial advice services to tens of thousands of Aussies.
More recently, the jewel in AMP's crown was AMP Capital - its global investment manager which has enjoyed great success in real estate and infrastructure investing.
But there's been a blip or two along the way, including a 2003 class action settlement related to the "disastrous" takeover of GIO which cost AMP $56.8 million and saw its share price drop to $2.34. And since its appearance at the financial services Royal Commission in 2018, AMP has been riddled with turmoil.
The Royal Commission
On day one of the financial advice Royal Commission hearings in April 2018, senior counsel assisting Rowena Orr summarised AMP's own submissions by acknowledging it had engaged in conduct it characterised as "possible misconduct or conduct falling below community standards and expectations".
What came were stories of fees for no service, the provision of inappropriate advice, insurance policy churning to gain commissions, incompetent financial advisers and, most egregiously, charging fees to dead people.
Over the two weeks AMP's executives were scrutinised, the group's share price dove 16% - from $4.79 to $4.02.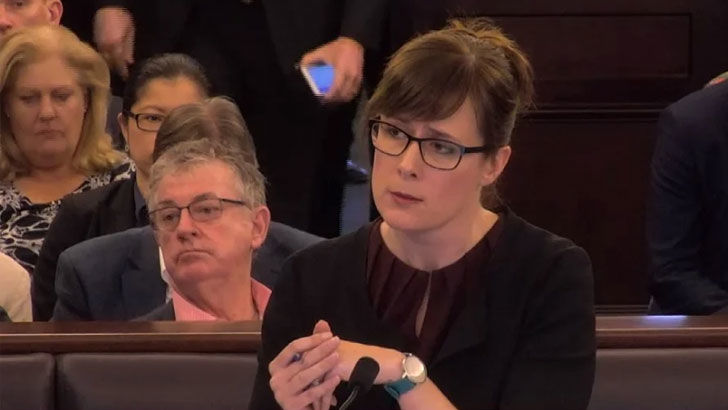 As a result, its chair Catherine Brenner and chief executive Craig Meller resigned, other executives ran for the door, and Francesco De Ferrari relocated to Australia to lead the embattled group.
In a move that was widely panned, former Commonwealth Bank chief executive David Murray replaced Brenner as chair; the same man that was quoted in 2016 as saying "the distinctive culture of one organisation is part of its competitive advantage".
The share price has trended downward ever since, despite De Ferrari's appointment and promises to reset the business and drive cultural change.
Since the Royal Commission, the group has been hit with about half a dozen class actions, some of which have been consolidated. The institution is still actively fighting four.
One of the class actions was filed by AMP's own financial advisers in response to the group's attempts to renege on contractual agreements in regards to the valuations of their businesses. It was a decision made as part of the group's new strategy to cut costs and ensure greater profitability, but it was at the expense of the same people that had been lining AMP's pockets all along.
Another is a class action that accuses AMP financial advisers of overcharging for insurance. Yet another class action was brought by shareholders in AMP who say the revelations from the Royal Commission are proof the business failed to disclose market sensitive information, possibly misleading shareholders.
On top of this, AMP is fighting a class action from super fund members, alleging that AMP overcharged them in administration fees. Adding to super members' woes, it seems they might not have been getting much in the way of a return for all those fees either.
Super performance
Rainmaker Information executive director of research Alex Dunnin says, collectively, AMP's MySuper products underperform the Rainmaker MySuper/Default Option Benchmark Index and have for some time. (Rainmaker Information publishes Money.)
Dunnin says that until 2016 the performance of AMP super products was around the market average, but since then it has fallen.
"AMP's fall in relative investment performance for their default super investment choices may in part reflect the complexity and lack of scale of their super business," he says.
"While this may seem counter-intuitive, we should remember that just because a business is large doesn't mean it has scale. Scale comes from how effectively and efficiently the component parts of a business come together."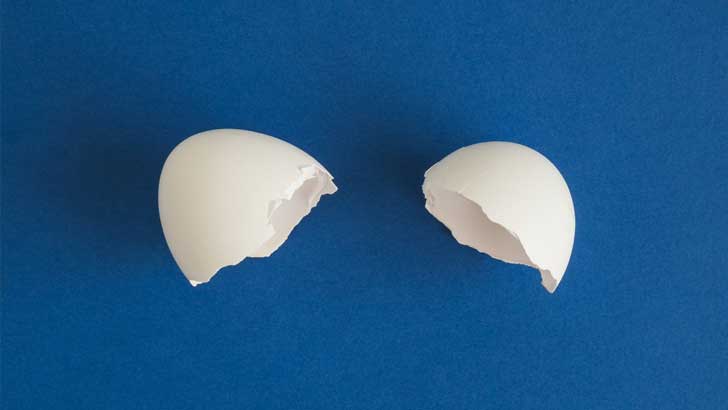 Last year, AMP admitted that 25% of all its super accounts were inactive. Those inactive accounts, over half a million of them, had to be transferred to the Australian Tax Office, in an effort to reduce the number of Australians who have duplicate super accounts. The number of member accounts held in AMP Super products fell from 2.4 million in 2015 to 1.8 million at end June 2019.
The Royal Commission and subsequent ASIC investigation uncovered that many AMP super members were being charged fees for no service. AMP was forced to undertake a remediation program to repay millions to super members who were charged these fees.
Then, in January 2020, it was revealed that AMP was refunding fees it had wrongfully charged super members by opening new AMP accounts in their names and depositing the money there. Super Consumers Australia said at the time that it was an example of AMP doing "the bare minimum" under the law rather than the right thing by customers.
"It's no coincidence that AMP has through the past few years been introducing new technology and launching more modern streamlined products to complement, and in time supersede, many of their legacy, complex offerings," says Dunnin.
Allegations of sexual harassment
Being in the headlines for all the wrong reasons was compounded with the PR nightmare that ensued when the board named Boe Pahari as chief executive of AMP Capital.
Appointed in June of this year, it took just weeks for the Australian Financial Review to uncover Pahari's past indiscretions, revealing that Pahari had sexually harassed younger colleague, Julia Szlakowski, while working for AMP Capital in London in 2017.
Szlakowski's allegations included asking her the age of the oldest man she'd ever dated (Pahari was her boss at the time and is older than Szlakowski), and giving her his credit card with the suggestion of buying something personal.
He also asked her to communicate with him through WhatsApp while at a private club during the early hours of the morning. There was no reasonable explanation for why Pahari wanted to talk to Szlakowski over a medium that couldn't be monitored by anyone at AMP.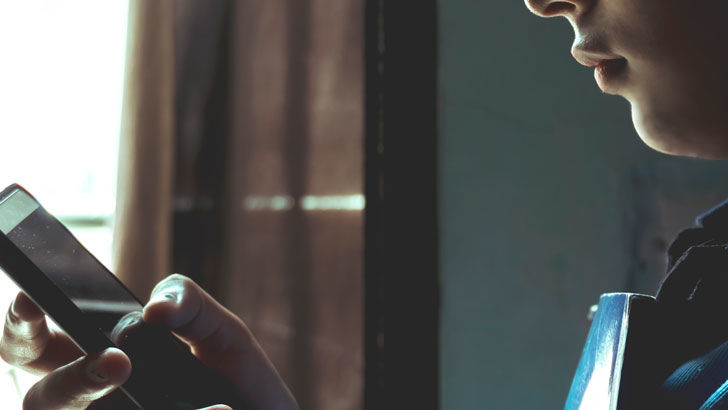 An independent review of the claims against Pahari found that they were credible. In response, the company fined him $500,000 - one quarter of his annual $2 million bonus.
Still, AMP promoted Pahari to the top job, and Szlakowski left the group.
"It was impressed upon me that my success at AMP was inextricably tied to my harasser's support and mentorship. That ultimately proved to be true," Szlakowski said in a statement through her law firm in Australia, Maurice Blackburn.
At the height of the scandal, and after less than two years with the company, AMP Australia boss Alex Wade - who was brought on to help correct AMP's course - resigned suddenly and without explanation in July. Soon, allegations emerged of misconduct, including sending lewd photographs to female employees.
It was extra pressure that AMP didn't need, and after repeatedly defending Pahari and his promotion, within two months Pahari stood down. As the man ultimately accountable for promoting Pahari, Murray resigned at the same time.
And while you may think this might have provided AMP with a little breathing room, it wasn't to be; the next day ALP senator Debra O'Neill read aloud to the Senate the words of an AMP whistleblower.
The unnamed woman described a series of harassment incidents she experienced while employed at AMP, ranging from sexually explicit emails and photographs to groping and touching by members of senior leadership.
Her experiences at the company threw her whole career off track and her life into turmoil: "My time at AMP has destroyed my life," the whistleblower said.
She recounted being threatened that she would lose her job if she didn't give in to her manager's sexual advances and, after making a formal complaint, an ensuing investigation found her manager had made a serious transgression against her. But she still had to work with him.
It wasn't just the story of harassment that was shocking; it was the whistleblower's description of AMP's handling of the matter. She described being essentially demoted and pushed out of the company.
"On my final day at AMP, my former manager entered the elevator in which I was standing alone. He came up to me, stood inches away and then growled at me, bursting into laughter as he did. By the time the lift doors opened on the ground floor, I was on the floor sobbing," she said.
The investment case
The whistleblower is the latest instalment in the apparently never-ending AMP saga and the latest hit to the group's share price, which now sits at $1.50.
It seems cheap for one of Australia's largest companies and for a financial institution with so many customers, but is it?
"AMP has been the perennial problem child since listing... AMP is going through change and I don't think the market knows what the new model will be," founder and chief executive of DeepData Analytics Mathan Somasundaram says.
For investors, Somasundaram says the best case scenario is that AMP is taken over by the likes of Macquarie or Magellan Financial Group - but that's not on the immediate cards.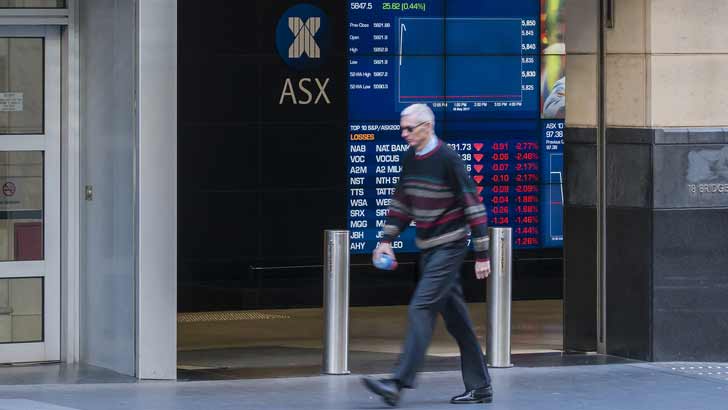 "It is not a buy," Somasundaram says.
"There are easier ways to get returns than trying to bet on the turnaround of AMP."
However, he adds that if you've been in the stock for the last year the best idea for now might be to "hold and hope".
Investsmart deputy head of research Gaurav Sodhi says there is no reason to buy or hold AMP stock right now.
"I'll go further, I don't see why AMP exists," Sodhi says. "What problem is it solving? What service is it satisfying?
"The funds business is awful for customers - high fees, underperforming. It does nothing particularly well and its brand has been destroyed. They used to have a distribution advantage with a wide adviser network that could build relationships and sell product, but that has been disrupted," he says.
Sodhi thinks there's a real possibility AMP won't exist in the future.
"It will either spin-off one or two of the units that still make sense or it will be broken apart and eaten by rivals," he says.
"The sin here was that AMP was happy to collect high fees for doing little while competitors were disrupting it."
Get stories like this in our newsletters.