Ask the Experts: How can we afford our dream hobby farm?
NAMES: Clare and Michael
STATUS: Married and expecting a baby.
QUESTIONS: What is the smartest way forward financially for us given that Clare will not be working for some time? Should we invest in shares, buy an investment property or focus on paying down the mortgage? What is the best way to buy land, build a house and set up a hobby farm?
ANSWERS: Shares are not appropriate for your circumstances as a downturn will delay your plans to buy a farm. Don't buy a block of land and increase your mortgage repayments. Instead, consider selling your home and buying some acreage with a home.
When a baby is about to arrive, it is a great time to review your finances and goals to ensure you are on track.
This is what Clare and Michael have been doing: checking their health cover, making sure they have enough savings, as they will have to live off one salary, and increasing their insurance through their super fund Hostplus to cover the needs of a dependant and their debts such as a mortgage.
Clare and Michael chose to live in the NSW country town of Orange two years ago after working in the UK for a few years. Clare is a primary school teacher and Michael a radiographer.
It is not too far from Clare's family at Barellan. Orange is experiencing a surge in young professionals moving to the area.
With a population of 42,000, it is the 36th largest town in Australia and is known as a food and wine destination as well as a medical hub with a recently built 200-bed hospital. Gold and copper mining activity in the Cadia Valley has also spurred growth in the town. Michael says the median home price in Orange has jumped by $45,000 in the past 12 months, which is heartening as they bought a four-bedroom house there two years ago.
Clare and Michael have a dream of eventually buying two to four hectares, building a comfortable home - possibly self-sufficient and off the grid with solar panels, battery storage and water tanks. Ideally it would be a 20- to 30-minute drive from Orange. They would run a hobby farm while working in town.
Their dream could take several years to become a reality, says Michael, who estimates they would need around $900,000.
They want to know what they should do with their finances, given that Clare will take a break from working.
They have been reading up on investments such as Vanguard's exchange-traded funds. Michael says he is quite keen on them. But they are also quite keen on an investment property. "Or should we just be concentrating on paying off our current mortgage?"
They would like to buy some land in the next five to 10 years. What should they consider when buying land and building a home?
Shares may not be the best vehicle for saving to buy property, says Steve Greatrex, founder of Adelaide-based independent financial planning firm Wealth On Track.
Clare and Michael, my wife and I also used to live in Orange. We have also owned acreage there - so we have done what you are wanting to do.
Your loan
You have an offset account. Offsets are a good idea are if you plan to convert your home to an investment property later. Your fixed-rate loan expires in January - consider leaving it variable. A fixed-rate loan may limit your choice of lenders as your current lender may charge you heavy break costs.
Shares
If your goal is to save for another property, shares may not be the best vehicle. Instead save more cash in your offset account. If you did put the money in shares and the market fell, it may take a long time to recover your loss and this may delay the purchase of your farm.
Buy and build
You would like to buy a block of land so that you can design the home to suit your own needs. Also you have indicated you are happy to leave the block empty while you save for the build. You would prefer to keep your current home as an investment property.
If you spent $340,000 on a block of land (including stamp duty), that would increase your total debt to around $608,000 (with you adding cash of $25,000).
The two properties you now own together would be worth $760,000. So the loan to valuation ratio would be 79% - under the important 80% LVR ratio. This means you would not have to pay lenders mortgage insurance and you would enjoy lower interest rates.
So the main question will be one of affordability. I have run the numbers in the spreadsheet of one of the toughest lenders in the country - it applies a default interest rate of 8% to your total debt. You are spending $31,491 per annum as a couple (outside debt expenses).
From 2020 Clare will work two days a week with an annual income of about $31,200. Once this figure is included in the calculations, serviceability is good. Clare will also receive 28 weeks of half pay on maternity.
Your desired land would cost around $450,000-$500,000. This would be too much at the moment.
You could also consider buying land with a liveable home on it and selling your current home. You could buy a home with land for about $800,000 if you sold your current home.
This is $100,000 short of the value of your dream home. And you may need to undertake renovations to make the home as you would like it. But the advantages are:
* You will have the home that you want now (or will have after renovations).
* You will not be servicing a second loan for an extended period (and the asset will not be producing income).
Consider talking to a mortgage broker. They can show you the widest choice of lenders and will probably save you money on your current loan.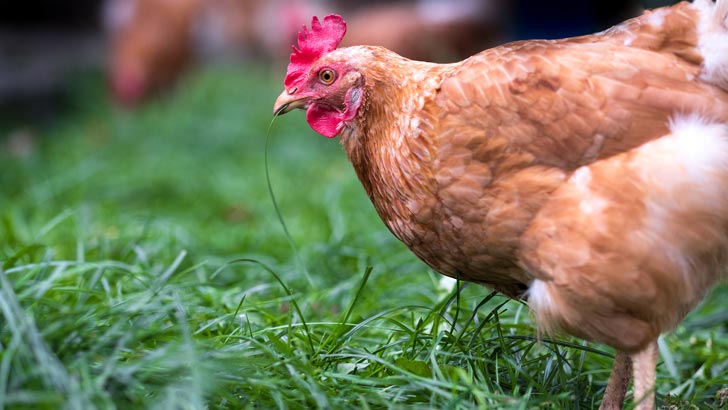 Learn all you can about farming, says Charlie Roberts, owner and manager of Farmstyle, an information resource for people who want to change lifestyles and learn to farm. He has a bachelor of farm management and a masters in business administration.
The first step for Clare and Michael when buying a small farm is to have a clear understanding of why they are purchasing it and how they would like it to look.
It's great that they have the goal of the farm being self-sufficient and possibility of it producing a small supplementary income.
These are the purchasing tips they should consider: * Use a reputable agent. * Check planning restrictions and legal responsibilities. * Inspect farm infrastructure. * Check access to markets and services. * Understand land and water. * Consider weeds and pests. * Assess natural resources. * Meet the neighbours and assess any land use impacts. * Be realistic about farm skills and knowledge.
There has been a growing trend in recent times for people to reconnect with the land, with the reason for small farm purchases ranging from a retreat, a weekender, a hobby farm, a conservation or self-sufficiency block, an investment or a working farm.
Land prices for small and lifestyle farms are often disconnected from those for larger farming land as they are highly sought after and are often located within close proximity to larger regional cities.
With larger farm returns averaging only 1%-4% a year (excluding capital appreciation) it is unrealistic (although not impossible) to expect your hobby farm to generate enough money to pay for the land, let alone the house and other farm improvements. That said, it is still possible to have a rewarding, self-sufficient lifestyle.
If self-sufficiency is the main goal, it will be essential that any crops or livestock being produced match the farm's resources (water, soil, climate, vegetation).
To become self-sufficient and produce a range of farm produce for consumption, Clare and Michael will need to enhance their farming skills and knowledge.
Time spent with neighbours or on local working farms can be a great way to increase this knowledge base. The farm purchase is long term so they have time on their side. For Clare and Michael clearly assessing the farm's physical resources as well as their own skills and knowledge will be important when deciding if this mix is capable of achieving their desired self-sufficient goals.
If the farm is to produce a small supplementary income and to help cover fixed expenses such as rates/insurance, an intensive enterprise that value adds and sells its product direct to consumers - such as flowers, chickens and fruit - can be viable option.
Before you select an enterprise ensure it is something you are passionate about, as you will always put more effort into something that you enjoy doing and it is more likely to succeed.
Just like any other business, it will require commitment, time and money to make it a success.
Farmstyle is an online community for small and hobby farmers to learn everything about farming and country living. We have moderated forums and friendly discussion groups where users can ask questions of our farming experts and interact with other like-minded hobby farmers. We also offer on-farm consulting, including pre-purchase inspections, helping purchasers avoid costly mistakes.
Get stories like this in our newsletters.