Ask the Experts: I co-own a unit with my daughter and want to sell but prices have fallen
NAME: Elena Antonis
STATUS: A retiree who wants a tree change.
QUESTIONS: Should my daughter and I accept a lower price for our Sydney apartment or should we wait until prices rise? What are the stamp duty and conveyancing costs if I buy a property for around $250,000-$300,000 in Tamworth? If I don't sell and rent out the apartment, will the rental income affect my age pension?
ANSWERS: Encourage your daughter to buy you out, get a proper valuation, relist your property and accept the price the market offers. Your proceeds from the sale are exempt from the age pension for 12 months. This allows you to rent in Tamworth to try out the town before purchasing. Don't borrow any further money. Look into the most suitable accommodation for retirees, including an apartment in a retirement community. One of the reasons for doing this is that there are several government subsidies for retiree accommodation.
Self-employed people such as Elena Antonis typically pour their resources into their business throughout their working life, leaving them with lower super balances than an employee would typically have.
The former cafe and deli owner, who often worked 16-hour days, seven days a week for many years, has around $15,000 in an ANZ OnePath superannuation fund.
"I was self-employed. I was looking after everyone else and my life was all about sacrifice. You have to make decisions in life with what you have at hand for the best outcomes," she explains.
Her age pension isn't easy to live on in Sydney despite her frugality.
She wants to move to Tamworth, in north-eastern NSW, where she has friends. Elena has visited Tamworth several times and sees it as a thriving place with lots going on.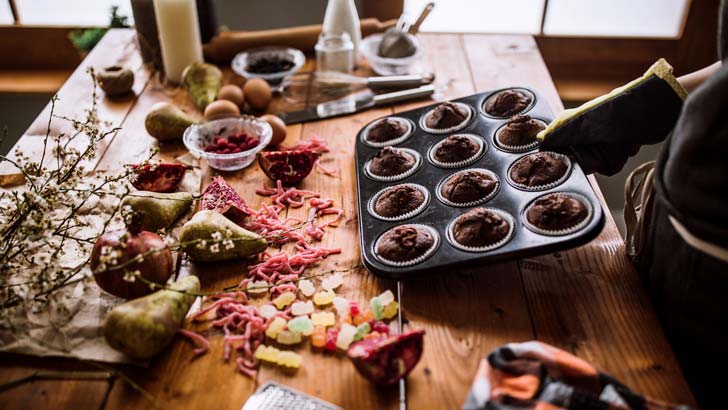 A former cafe and deli owner, Elena often worked 16-hour days, seven days a week for many years.She put her recently renovated apartment, which she co-owns with her eldest daughter Alexia, on the market and is storing her furniture in Tamworth. But in a falling property market the offers were below their expectations. After 10 months they have taken it off the market.
Elena still has a mortgage on the property so if she doesn't sell it, but rents it out and moves to Tamworth, she would be paying off the debt as well as rent. It will be hard to do this on the age pension. She estimates that the apartment will bring in $600-$650. Would this affect her pension?
She is tossing up whether to sell the apartment at a lower price and buy in Tamworth or rent out her apartment. What costs can she expect to pay from selling her apartment? She has already paid the agent fees.
While she has looked at some lovely homes in Tamworth for $400,000-$450,000, she feels she will only be able to afford $250,000 and may need to spend more to make the place comfortable for the cold winters and hot summers.
Urge daughter to buy unit, says Margaret Lomas, founder of Destiny Financial Solutions, author, and host of the web TV show Property Investing Matters.
Sadly for Elena, her issue highlights the very serious and oft-overlooked importance of thinking long term before you get into any kind of financial arrangement with a family member or a friend.
When the planning is being done to implement such an arrangement, everyone is agreeable and excited, and they all vow to make it work.
Unfortunately, the reality is hardly ever that simple, and it doesn't take long for the deal to get messy or for the parties to have different views on the future of the arrangement.
In Elena's case, the situation is complicated by the fact that she is retired with no borrowing capacity of her own. This means that she is prevented from buying out her daughter or from moving on and buying her own place.
The first thing Elena must do is make sure that the costs are shared equally. This can be tricky when you are talking about a relative, but as unpalatable as it may seem it must be done.
When this is resolved, there are only two options for Elena. The first one is for her to strongly encourage her daughter to buy her out. Depending on the value of the apartment, Alexia may well have the borrowing capacity to do this.
Elena is not specific about how much Alexia brought into the arrangement, but she should now establish a fair division of the property, and what its true value is today. This value can only be fairly ascertained by a qualified valuer.
Once these two facts are established, Elena can offer to sell her share (whether that be part or all, depending on whether Alexia owns any of it), at whatever that value is, to her daughter.
Her daughter would pay stamp duty on this transfer as if it were a normal sale, but with property quite soft right now the value is likely to be lower than they would want to achieve for a sale, and so the amount of stamp duty is equally likely to be limited.
Once Elena has the sale finalised, she should then seek financial advice on how best to make her newly acquired nest egg last the distance, alongside what pension she receives.
The second option is for Elena to now get a proper valuation undertaken and then list the property at a realistic price. There is only one reason a well-presented property won't sell, and that is because the sellers want too much for it. Get a new agent and relist at a price that the market will meet, and the property will sell.
With either of these scenarios in play, Elena could then look into the options available for retirees in terms of accommodation, whether it's rentals for seniors or buying a small apartment of her own in a retirement community. There are several government subsidies available for various kinds of retiree accommodation.
As a general rule for anyone considering any kind of property purchase with relatives or friends, be sure to have a document drawn up at the commencement of the arrangement to outline every possible future contingency and how the parties intend to manage them.
This way you have a point of reference to deal with any issue, an agreement from all parties to stick to the strategy and a signed and witnessed document to prevent any party from reneging on the deal.
Get stories like this in our newsletters.