How to survive if you can't make it to pay day
A growing number of Australians are one emergency away from financial ruin.
With cost of living pressures on the rise, what should you do if you're going to run out of money before pay day?
Prioritise your bills
Make a list of all your upcoming bills and expenses, including their minimum payments and due dates, and work out which ones you can pay.
Prioritise the mortgage or rent, the power bill to keep the lights on and food.
If there are bills or debts you can't pay, from credit card payments to school fees, don't be afraid to call and ask for an extension due to hardship.
Cut your costs
Make sure you have the right product in the first place. This applies to everything from home loans to utilities, mobile phone plans, insurance etc. Check all the deals on offer to make sure you aren't paying too much.
Lower your power bill by taking shorter showers, turning off appliances, only running the dishwasher when it's full, and rugging up before turning on the heater.
Keep your grocery bill under control by checking catalogues for sales then shopping with a list. Opt for cheap staples and generic brands while money is tight. Make an effort to use up any food you have stashed in the pantry or freezer.
Cancel any unnecessary expenses, such as pay TV or Netflix. You can always reinstate them when your financial situation improves.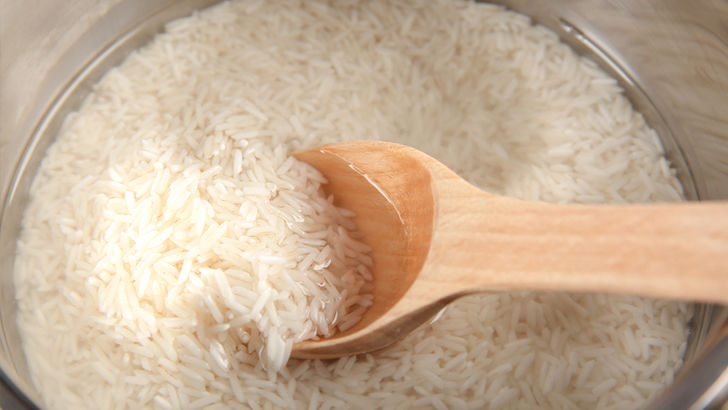 Understand how your credit card works
If you're feeling the pinch of credit card debt, it's important to understand how the billing cycle works.
"Say you have a 55-day interest-free card," says RateCity money editor Sally Tindall. "On day one of your statement cycle you'll get 55 days but on day 30 you'll only get 25. Unsurprisingly, there's an even bigger catch: if you have money owing on your card, you don't get any interest-free days at all."
There are other ways you can inadvertently void your interest-free days, she says.
"If you take money out from an ATM, it's a cash advance that gets charged interest straight away.
Balance transfers are also likely to cost you your interest-free days, so don't roll over your debt and then hit the shops with a brand new card thinking it will be fine.
"One of the biggest traps customers fall into is repaying the minimum balance thinking that's enough. Not only will you lose your interest-free days, you'll also pay exorbitant interest rates of up to 24.99%. If you are someone who is likely to forget to pay your bill, try to keep a positive balance on your card. That way it's nearly impossible to get into trouble.
"Some banks offer up to 62 days interest free, giving customers up to two months to pay off their card. This kind of perk sounds handy but it's incredibly easy to lose track of where you're at. If you do opt for one of these cards, diarise when your bill is due and make sure you have the funds to pay it off."
Take out an interest-free loan
Interest-free loans were designed to break the predatory cycle of payday loans, which often come with an annual interest rate of more than 200%, or rent-to-buy agreements, in which customers can pay more than double the original price of the item over the life of the loan.
"The No Interest Loan Scheme (NILS) offers people on low incomes fair and affordable loans to pay for essential items such as whitegoods, furniture and computers, as well as education and medical expenses," says Renee Hancock, general manager of innovation with Good Shepherd Microfinance.
Loans are not made in cash, she says.
"So you can replace that leaking fridge, buy the kids a tablet for school or invest in a dining room table for family dinners, and you won't have to repay a cent more than you borrowed.
The program, run by Good Shepherd, offers loans of $300 to $1200, without credit checks.
"To be eligible for this loan, you'll need a health care card or to earn less than $45,000 a year (after tax), you must have lived in your current premises for more than three months and you need to be able to repay the loan."
If you receive Centrelink payments, you may be eligible for an advance payment. Advances generally range from $250 to $500. Visit humanservices.gov.au for more information.
Seek free financial counselling
If you're struggling to make ends meet or having trouble repaying your debts, it's vital to seek help before things spiral completely out of control.
Financial counsellors help people who are having financial difficulties, but you don't have to be on the brink of bankruptcy - the sooner you get help the better.
Financial counselling is available in each state, and is often a free service offered by a non-profit organisation.
One such program is Moneycare, the Salvation Army's financial counselling service.
Moneycare can help if you are having difficulty paying debts, being harassed by creditors or debt collectors, facing legal action regarding your debts, dealing with car repossession, worried about eviction from your home, or having budgeting problems.
To find a financial counsellor near you, call the free hotline on 1300 221 993 or visit moneysmart.gov.au.
According to MoneySmart, counsellors can help you organise your finances, suggest ways to improve your situation, see if you're eligible for government assistance, negotiate with your creditors, explain your options including debt recovery and bankruptcy, and help you apply for a hardship variation.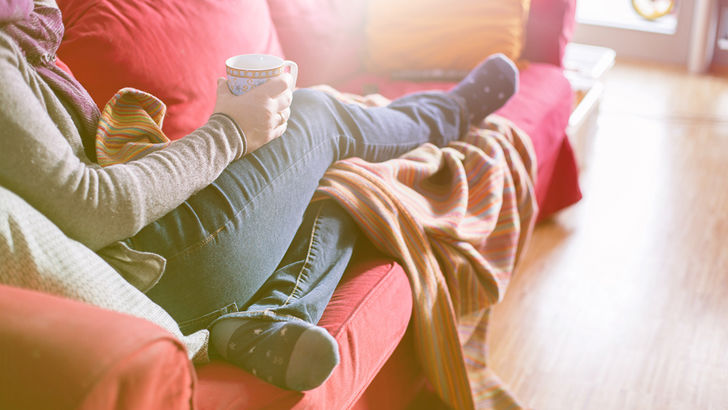 Bring in extra cash
If you need to lay your hands on cash in a hurry, have a look around the house for unwanted items that might bring a few dollars through eBay, Gumtree, Facebook or a garage sale.
While $5 for a second-hand book or $20 for an unwanted Christmas present might not seem like much, it does add up and could keep food on the table for an extra couple of days.
Remember, if you are selling online, always be careful about who you meet up with and be aware of the risk of fraudulent payment.
Put a savings plan in place
An emergency fund helps you manage emergencies without going into debt.
Work out how much you can save each week or month. As a general rule you should aim to save at least 10% of your income. If there is nothing or only a small amount left over you should find ways to cut back. This applies regardless of how much you earn.
You're more likely to stick to your savings plan if you have some sort of goal - it might be house deposit, family holiday or new car.
Start small. It's better to aim to save a smaller amount and have that happen rather than a bigger amount and not do it.
The big rule of savings is to pay yourself first. Once you've identified the amount you can save, have that amount transferred to a high-paying savings account straightaway. If you can't get your hands on it, you're less likely to spend it.
If you get a pay rise you should put the extra amount straight into savings. For example, if you get an extra $20 a week have that transferred straight into the savings account. If you survived before then you won't need to spend that extra $20.
Another savings strategy is the old coins in a money box. At the end of each day, empty out all the coins in your wallet or purse into a money box. A twist on this is that every time you have a $5 note in your wallet you add that too.
Explore a matched savings plan to help boost your cash reserves.
AddsUP is a matched savings plan open to people who have successfully repaid one NILS or StepUP loan through Good Shepherd Microfinance. Once you have saved $300, the bank will put in a dollar for every dollar you save, up to a total of $500.
Saver Plus, offered by the Brotherhood of St Laurence, helps families on low incomes develop a savings habit, build assets and improve their financial skills. You set a savings goal and receive support and education to help you achieve it. When you reach your goal, your savings are matched, dollar for dollar, up to $500.
Then you just have to stick to your plan. Don't take money out of your savings unless it's an absolute emergency.
Get stories like this in our newsletters.