You don't need an SMSF to be in control of your super
If you have your retirement savings with a superannuation fund, to what extent should you tinker with the investments?
Most funds allow you to choose your investments from a line-up of options.
What's more, you are free to switch at any time. Funds recognise that some members want full or partial control of their investments and if they don't offer a selection of investment choices, members could take their money and set up a self-managed super fund (SMSF).
The question of whether to actively have a go at investing is a dilemma for some super fund members, especially if they know about investing or want to further their skills by using their own nest egg.
Most funds offer not only a range of diversified options, such as high-growth or conservative as well as the default balanced fund, but also a menu of different asset classes such as international and Australian shares, fixed interest, listed property, cash and socially responsible investments to allow members to build their own portfolios.
Quite a few super funds, such as AustralianSuper, QSuper, CareSuper, Hostplus, Media Super and Cbus, offer a smorgasbord of direct investments that includes the top 300 listed Australian shares, dozens of exchange traded funds and term deposits.
Fees are higher for the direct option than for the default fund but you have access to a wide range of tools to help you manage your portfolio.
Funds such as Cbus offer direct niche investments in its self-directed option including unlisted and listed infrastructure.
HESTA has a private equity investment option, a line-up of unlisted managed funds and, together with CareSuper, offers listed investment companies.
The defined contribution super system that most Australians belong to - except for a small number of defined benefit funds - means that you are responsible for your own retirement savings.
Choosing how to invest
How you choose to invest your super is one of the most important decisions you can make. Higher returns will result in more money in retirement, which can stretch for 30 years.
More than 1 million Australians have an SMSF, with one of the main reasons being that they can control the investments.
But, alternatively, managing your investments within a major industry fund has plenty of advantages. One is the guarantee that comes with belonging to a super fund approved by the Australian Prudential Regulation Authority.
For example, in cases of fraud or theft, APRA-regulated funds are able to apply to the government for compensation, which is funded through an industry levy. SMSFs are on their own.
Also, unlike an SMSF, there are no establishment fees with an industry fund and it takes care of all the time-consuming administration, compliance and reporting requirements. Fees are often lower, too.
The member-direct option also gives you access to real-time trading, extensive market information, independent research and investment tools to help you make informed investment decisions and manage your portfolio.
This option suits members who want
to be actively involved in managing their investments.
But most people leave the investing to their fund. A new survey of 2.3 million members from three big super funds with $168 billion under management (6% of total superannuation assets) has found 87% are in the default MySuper option.
A further 13% tinker with their own investments.
Of these 260,000 members who do their own investing, less than half choose a diversified option such as high-growth or conservative, rather than the fund's default balanced option, while more than half use other options. Some may have most of their money in a default fund and invest around the edges.
The three super funds that signed up for Vanguard's research program, titled How Australia Saves 2019, are Sunsuper, VicSuper and First State Super. Vanguard has run the research into how the US saves for 17 years and started the same analysis in Australia three years ago.
Sunsuper has a default super fund that is a lifecycle model, which means that as people age it reduces the asset allocation to growth investments and increases it to cash and fixed interest. VicSuper and First State Super offer a diversified default option that Vanguard calls "target risk".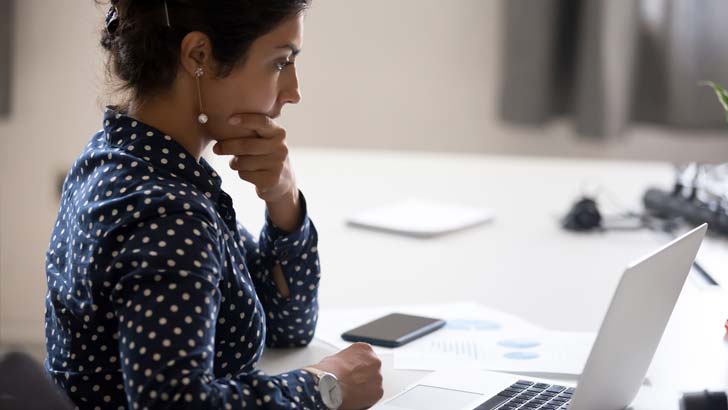 Who does their own investing within their super fund?
"They tend to be engaged with the fund, older, on higher salaries and closer to retirement," says Paul Murphy, senior manager of government relations and industry policy at Vanguard.
As well, self-directed members are more likely to make voluntary contributions.
Vanguard found that only 12% of super fund members make additional contributions.
How do the self-directed investors invest?
They tend to hold greater extremes in growth investments, with one in 10 holding no growth options and 4% holding growth only, says Murphy.
"There is a question over whether an elderly person with a more aggressive investment portfolio is well positioned for a market downturn," he says.
Because of the wide dispersion in investments, the returns range from 9.7%pa down to 2.1%pa over the three years to June 30, 2018. The median return for self-directed investors was 8.2%.
"You get a more mixed outcome than if they stuck with the default option," says Murphy.
The default options returned 8.6% for the Sunsuper lifecycle fund and 8% for the other two "target risk" funds.
If you do choose your own investments, perhaps control a small percentage of the assets to see how you go. But be aware of how these investments fit with your asset allocation mix. If you are going to pick direct shares, maybe don't put a lot of your money into them in case you are no good at it.
Overall self-directed investors choose more conservative investments compared with the default fund, says Murphy.
Default super funds invest 69% of the portfolio in growth assets such as Australian and international shares and listed property - a consistent trend over the past three years since the survey began - while self-directed investors held 59% in growth assets.
Having lower-risk investments fits with the profile of an older cohort who are closer to retirement. It could also indicate that there are members with health issues who need to be more careful with how they manage their money, suggests Murphy.
Rebalance your investments
One of the drawbacks of being a self-directed investor is the need to constantly rebalance the portfolio, says Murphy.
When your money is in the default fund, the professionals do the rebalancing for you constantly.
If the investment market is going up and down, "constant mix rebalancing" can mean you are selling when prices are high and buying when they are low. This is ideal and will enhance your wealth.
So if you aren't rebalancing when markets go up or down, you are moving away from the set asset allocation that fits your risk profile and taking on more risk.
If you aren't confident about setting your own asset allocation, it may be best to leave it to the experts. After all, would you do your own plumbing or surgery? No, you would call in a plumber or pay a surgeon to operate.
When it comes to investing, it could be smarter to leave it up to the experts. Asset consultants and highly qualified and experienced investment committees have done a good job, as the Vanguard study has shown.
"There is a lot of merit sticking with the default and doing nothing," says Murphy. "It does deliver good outcomes for people."
Get stories like this in our newsletters.