Fertility on ice: The cost of freezing your eggs
Katie, a 34-year-old single friend, recently presented her parents with a deal that could see them become grandparents one day.
Katie feels her biological clock is ticking. She wants to freeze her eggs while she is still reasonably fertile to maximise her chances of having a healthy baby.
She doesn't have a partner to build a family with but hopes she will have one in the future.
To afford the $10,000 cost of removing, freezing and storing her eggs, Katie convened a meeting with her parents, who have long been divorced, asking them to pay a third each. She would pay a third herself.
Her parents, in their 60s, are keen to be grandparents and said yes. It is challenging for women to work out how to cover the high costs.
Katie, who earns around $150,000 a year as a town planner, went to the bank of mum and dad because, despite her good salary, she took out a mortgage two years earlier and has been hit with a special $30,000 levy from the body corporate.
A survey of women freezing their eggs in the US found that a third sought financial support, mainly from family members.
Keep options open
Freezing for non-medical reasons is catching on. Women want to extend their fertility. Some, like Katie, are yet to find the right man and if they wait to conceive naturally their declining fertility could be a problem.
Others who are in a relationship want to give it more time to develop, rather than rushing in to have a baby because of their ticking clock, or they want to further their education and career first.
Women might be biologically programmed to be at their most fertile in their late 20s, but they may not be financially or emotionally ready to have a baby, says Giselle Crawford, an obstetrician and gynaecologist at Monash IVF.
She says Monash IVF is seeing two cohorts of women signing up to freeze their eggs. One is women in their late 20s and early 30s. Sometimes groups of friends sign up together.
The other group is women in their mid-30s and into their 40s who wish to freeze their eggs because of a life event such as a significant birthday.
Advances in technology
It is around 36 years since the first baby was born to a frozen egg. It used to be only offered to women who faced premature infertility because of illness or medical treatments such as chemotherapy for cancer.
The technology has improved since then, with snap-freezing, known as vitrification, making it easier to yield a better crop of high-quality eggs, explains Molly Johnston, an academic with the department of obstetrics and gynaecology at Monash University.
Also, the use of intracytoplasmic sperm injection - which uses a fine pipette to inject a single sperm into an egg - has helped overcome low fertilisation rates in previously frozen eggs. Better practices in the lab also help improve success rates.
Companies such as Facebook and Apple started offering egg freezing as a benefit to US employees in late 2014 by subsidising the cost to help young women who may not be ready to have a child but would value the opportunity later in life.
By 2019, one in five large US companies offered the benefit. Johnston believes Australian companies may soon make similar offers to their employees.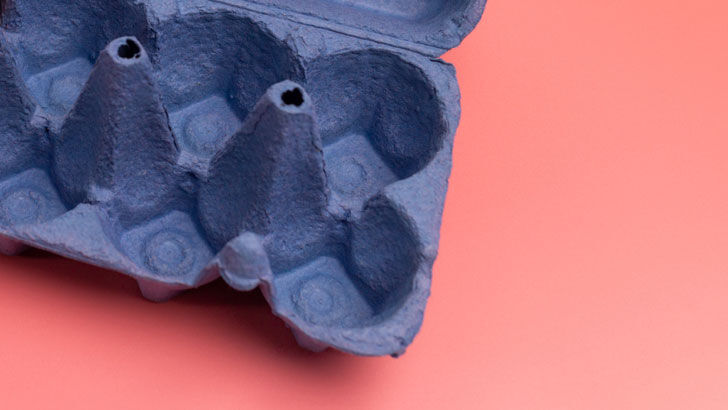 How much it costs
The cost of freezing your eggs varies depending on the provider, says Johnston.
There is intense competition among fertility providers, particularly for services such as IVF.
"Generally, the costs are around $5000 to $10,000 plus annual storage fees, which are typically around $500 each year," she says.
"Importantly, this is the cost per cycle and many women are likely to require more than one cycle to collect a sufficient pool of eggs to freeze."
At Monash IVF, one of the largest reproductive companies in Australia, each cycle typically costs $6000 to $7000, says Giselle Crawford. Then there is an additional cost for medication of around $2000 to stimulate the ovaries and grow multiple follicles before the eggs are retrieved. Egg storage fees are around $450 to $500 a year.
For women who freeze their eggs for medical reasons such as diseases or treatments that will threaten their fertility, there is a Medicare rebate of around 50%, says Johnston.
"This varies depending on how much the clinic charges for a cycle," she says. "However, if egg freezing is sought for non-medical reasons such as a lack of partner or planning for the future, then the costs must be completely self-funded."
Why age matters
As women age, the number and quality of eggs they have decreases. If a woman is younger than 35, Crawford says with 10 to 15 eggs there is an 80% chance of one future live birth. At 37, she says a woman needs 20 to 25 frozen eggs for an 80% chance. At 40, it's more than 40 eggs because fertility rapidly declines.
Is it more expensive as you get older and your fertility is lower?
Yes and no, says Johnston.
"Because of this, women seeking egg freezing at older ages are likely to qualify for Medicare rebates, due to having a diminished ovarian reserve or pool of eggs and reduced fertility. This means that the out-of-pocket cost of a cycle is likely to be cheaper for the woman, since some of the costs will be subsidised through Medicare," says Johnston.
But the catch is that they have fewer eggs and they are likely to be of poorer quality.
"It is very likely they will need multiple cycles to collect a sufficient number of eggs to freeze," says Johnston. "So, while a 30-year-old may need one to two cycles and will pay completely out of pocket, a 38- to 40-year-old may need three to four cycles. So, in the end they will end up paying similar amounts."
The smart strategy is for women to freeze their eggs when they are young because they will need fewer cycles and the eggs will be of a higher quality, says Johnston. "It is more likely to lead to a live birth, if the eggs are needed in the future."
But while this may be more efficient, says Johnston, there are obviously financial barriers that prevent women from seeking egg freezing at younger ages.
Get stories like this in our newsletters.