The high costs - and rewards - of surrogacy
When you want a baby badly but can't conceive, what are your choices? The options include adoption in Australia or from overseas, or finding someone to have your child through a surrogacy arrangement.
All these paths can be complex and an emotional roller-coaster. They can take several years from starting the application process to receiving a baby or child.
Eligibility is stringent and there are complicated legal issues. Costs can vary widely, too.
Intended parents all have different experiences. For Owen Craven who, with his partner Sean Gallagher, successfully navigated all the hurdles and costs of surrogacy, having his wonderful daughter, Indigo, is definitely worth it.
Owen says it took three years of planning, saving and co-ordinating, from deciding to embark on the surrogacy to Indigo's birth.
"And here we are almost a decade later at home with a burgeoning young lady."
Adoption within Australia is at a record low. As many as 10,000 babies a year were adopted out in the 1970s when unwed mothers were under pressure to give them up.
This has declined and in the pandemic year of 2020-21 there were only 264 finalised adoptions, made up of 42 adoptions from overseas and 222 who were living permanently in Australia, according to the Australian Institute of Health and Welfare.
Intercountry adoption
Adopting a child from overseas can be a long, slow process with the median waiting time around three years and four months in 2020-21. Some countries are faster. Placements from South Korea took 24 months while for the Philippines it was about 66 months, according to the Institute of Health and Welfare.
Each country has different eligibility criteria, waiting times and fees.
Some countries only offer older children for adoption, not babies. Often these kids have been in orphanages for many years and have a history of abandonment, serious harm, abuse and neglect.
These factors, combined with prolonged institutionalisation, can result in emotional issues that can disrupt bonding with caregivers. Specialist therapeutic care may be required as ongoing support.
Children younger than eight years who need intercountry adoption typically have health difficulties or developmental delays or have one or two siblings, with the oldest usually aged eight years or more.
Australia has arrangements with 13 countries: Bulgaria, Chile, China, Colombia, Hong Kong, India, Latvia, Poland, South Africa, South Korea, Sri Lanka, Taiwan and Thailand.
Often countries offer adoption of children with special needs as well as children without. Not all countries allow adoption by same-sex couples. For example, Bulgaria does but Chile does not.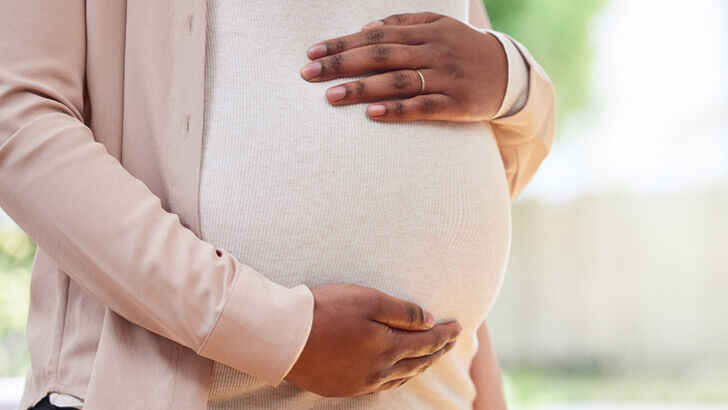 Overseas surrogacy
In Australia, the surrogates who offer to have a baby for people must, by law, do it for altruistic - not commercial - reasons. The intended parents pay their medical and legal bills but no additional money.
The medical bills for some fertility treatments for the surrogate depend on how long it takes for them to fall pregnant and how many IVF treatments are needed.
Because there aren't enough surrogates in Australia, intended parents turn to surrogates overseas, who will accept a fee in addition to their medical and legal costs.
There were gut-wrenching images at the start of the Russia-Ukraine war of pregnant surrogates, about to give birth, with bombs falling around them and Australian parents unable to attend the birth.
When you search online for surrogacy, there are plenty of services that pop up.
It can be confusing and overwhelming for people who are weighing up overseas surrogacy.
Websites for the Department of Home Affairs and organisations such as Surrogacy Australia are a good place to start, particularly for the legal requirements.
Owen and Sean carried out extensive due diligence and some of the best advice came from word of mouth and recommendations from friends of friends.
They wanted to understand all the aspects of the process and make sure they felt comfortable with the ethics of the clinic and the industry regulations in India. When they chose the clinic, they travelled to India to meet the doctors and other practitioners before signing up.
"As well as understanding the process the clinic used for recruiting egg donors and surrogates, we wanted it to be run ethically - looking after the surrogate throughout the time of the pregnancy, paying them appropriately and in a transparent manner," says Owen.
In India, the egg donor and surrogate must be different women.
"We selected our egg donor from a portfolio of profiles. We relied on the clinic to determine our surrogate based on their professional opinion as to their ability to carry a child successfully.
"Indigo's surrogate had three children of her own already. Her motivation for the surrogacy was to help her children go to school."
High costs and legal issues
Owen and Sean's surrogacy took place 10 years ago and the overseas surrogacy options were quite different to what is available now.
India, Thailand, Cambodia and Nepal, for example, were popular then but no longer engage in overseas surrogacy.
"When we were going through the process, it was the difference between $150,000 in America and around $80,000 in India," says Owen.
"We went to India because it was somewhat cheaper than other jurisdictions that allowed it. America was the other common place that people went at the time. It's got a good legal framework as well as India but it's very expensive. And the health system over in the US is very different and expensive.
"When I quote $80,000, that's roughly everything, from flights and accommodation to legal fees, medical fees and surrogacy. So, it's not a cheap journey to go on, but certainly one that's very much worth it."
The smartraveller.gov.au website explains how at least one of the biological parents must be an Australian citizen and additional DNA testing is needed from doctors to demonstrate the parent-child relationship before Australian citizenship by descent is issued - this is necessary for an Australian passport.
"There's no way of denying a child who has DNA testing," says Owen.
However, Australian citizenship does not equate to parentage. Under Australian federal law, the woman who gave birth to a child born via surrogacy is deemed the parent, along with her husband, even though there is no genetic link.
To apply for a parentage order is complex, says Owen, as this is administered by state courts, but there is no consistency between state and federal jurisdictions.
How the politics make it harder
Owen says one of the reasons he talks proudly about his family's positive surrogacy experience is to inspire and educate others, as well as to highlight some aspects of the flawed legal framework that surrounds surrogacy.
"While under Australian and state laws there may be questions about who are the child's parents, in our daughter Indigo's eyes, there is no doubt we are her dads. But what we need to do is change the policies around Australia so there is alignment between the state and federal governments to provide this service safely and in a fair and regulated manner."
But they don't see the laws changing any time soon.
"We're the lucky ones where surrogacy worked, but it's an important topic, because families are created in very many ways. And there are a lot of people that want to have a child and grow a family. Having children is good for our country, socially and economically.
"We want people to be able to have families, but the laws choose to limit people who biologically can't create families. And to criminalise that process, I think, is flawed and potentially dangerous."
Get stories like this in our newsletters.