How to invest in gold without buying bars or nuggets
Five things you need to know if you want to invest in gold
What are the advantages of investing in gold?
Gold is an excellent risk-reduction investment for your portfolio.
During times where assets like shares are falling, gold often rises, which helps to cushion the impact of sharemarket volatility. As well as being a proven portfolio risk-reduction tool, gold also acts as an insurance policy against currency devaluation.
This is the situation where an investor's home country currency loses its global purchasing power either because of economic factors (for example, falling commodity prices in Australia) or a monetary crisis.
In both cases, owning some gold has historically been an effective way to help preserve the real value of your wealth.
Our analysis suggests that "alternative assets" like gold serve an important purpose for any diversified investment portfolio.
While there's certainly no guarantee that the gold price will appreciate, gold improves the overall quality of your portfolio returns, and provides a cushion when other assets fall.
Chris Brycki is CEO of Stockspot
What are the disadvantages of investing in gold?
Like every asset class, gold has its limitations as an investment. For gold, one of the key concerns most investors have is that, in the short term, the price can be volatile.
It's for this reason that gold is best seen as a medium to long-term holding in a portfolio, as its strong returns over the past 40 plus years makes up for the short-term volatility (much like it does for shares).
The second concern is the lack of interest in gold. Though even here the capital growth that gold has offered more than offsets the fact that it doesn't pay an income year by year.
This is particularly relevant for investors today, given gold tends to perform strongest when interest rates are low.
Jordan Eliseo is chief economist of ABC Bullion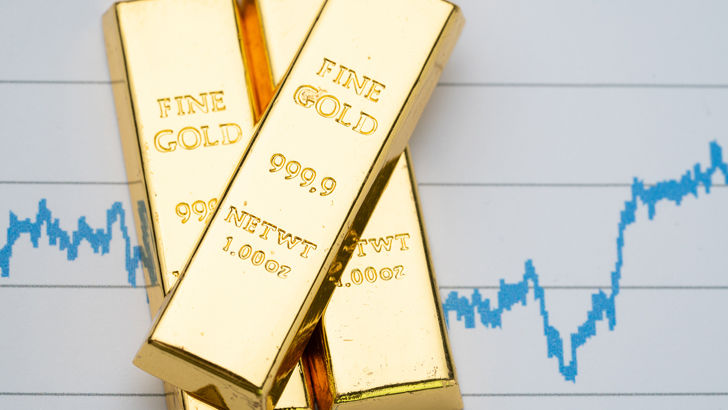 What factors influence the price of gold?
There are multiple factors that drive the price of gold.
These include interest rate settings, inflation levels, the pace of economic growth, political uncertainty, movements in the US dollar, and the performance of broader financial markets, especially the sharemarket.
Broadly speaking, gold tends to perform strongest whenever "real" interest rates are low, either because the cash rate is cut, or because inflation rises.
Gold has also historically been the highest-performing asset whenever the stockmarket falls and typically rallies whenever geopolitical problems flare up, as investors seek protection in "safe haven" assets.
In the coming years, we expect the gold price to perform well, especially in Australian dollars, as "real" interest rates are likely to remain low across the developed world, while expensive valuations in financial markets will encourage investors to diversify by including gold bullion in their portfolio.
Jordan Eliseo is chief economist of ABC Bullion
What other ways are there to get exposure to gold other than buying physical gold?
Coins, bars and natural nuggets are what we describe as "physical" gold, but there are several other ways to acquire gold without having to store it securely yourself.
For more sophisticated investors, there are various stock-exchange-listed products, such as PMGOLD, that provide you with a direct exposure to the gold price, or derivatives and futures contracts.
The average investor, however, is more likely to consider buying into a listed exchange traded fund that tracks the underlying price of gold or buying stock in one or more gold mining companies.
Another alternative is to purchase gold from a recognised precious metals depository business, such as that owned and operated by The Perth Mint, as these will securely store the metal for you.
Whatever option you choose, the secret to investing in gold with confidence is in knowing that the fund or organisation with which you are dealing always holds enough gold to cover the totality of its liabilities.
These organisations will have no problem delivering your holding should you suddenly wish to transfer it to "physical". Do the research, ask the tough questions and you'll quickly discover which players in the market are genuinely capable of doing this.
Richard Hayes is CEO of The Perth Mint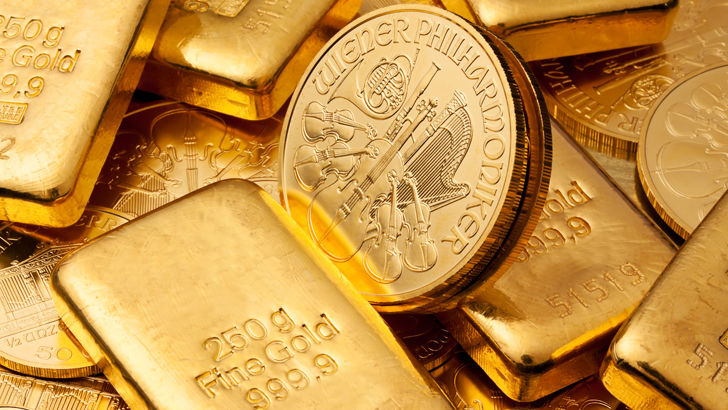 How can I avoid being ripped off if I invest in gold?
There are a number of steps you can take when looking to acquire precious metals from a dealer to ensure that you avoid being ripped off.
Firstly, check out The Perth Mint's established network of authorised distributors, which can be viewed on their website.
Another great way of seeking out reputable bullion dealers is by doing a Google search for a specific precious metals company and reading through their customer reviews on a trusted third party review website.
It's probably a good idea to steer clear of eBay and adhere to the policy of "know your provider" when seeking out a precious metals supplier.
Finally, friends and trusted acquaintances who have previously purchased precious metals could generally be counted on as a reliable source for sound referrals.
Darryl Panes is CEO of As Good As Gold Australia
Get stories like this in our newsletters.