Carsales growth suffers as credit tightening hits car finance
Carsales.com Limited (CAR) is the owner of Australia's dominant online automotive classifieds website, carsales.com.au.
Carsales recently announced that profit growth this year would be "moderate", meaning that net profit for 2019 will only grow by perhaps 4%-5%.
Management also announced that growth would be weighted towards the second half, so not to expect much in the current half.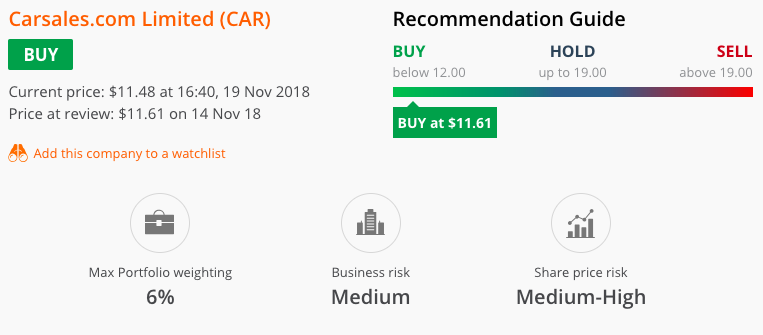 This news, combined with market expectations of solid growth, contributed to the stock falling from more than $16 in August to less than $12 now.
Management has stated the two main reasons for slower than expected growth - display advertising has experienced disappointing trading and its Stratton finance business has been impacted by credit tightening.
A significant question to ask is whether the decline in display advertising and credit tightening presages a more significant downturn for Carsales.
The answer is: it's possible.
Carsales should be considered more cyclical than it once was. The print-to-online structural shift has already played out, while common sense tells you that advertising is linked to the economy and consumer confidence.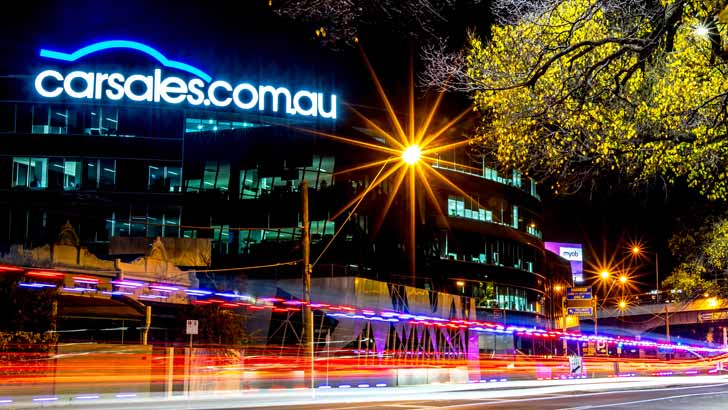 A sustained decline in the vehicle market would certainly be reflected in weaker sales and earnings for Carsales.
"Moderate" growth in earnings this year implies Carsales will achieve earnings per share of 56-57 cents. However, vehicle sales and/or advertising markets may weaken further because of house price declines and credit tightening.
Based on management guidance, it's trading on a forecast 2019 price-earnings ratio of 21. That's very reasonable for a business of this quality that should produce 5%-10% annual profit growth over the long term.
Further profit weakness would likely lead to a lower share price in the short term, but Carsales is offering a decent discount to our valuation.
It's perhaps not a standout opportunity, particularly given our view that it's the weakest of the three major online classified stocks, however, with the stock facing a barrage of bad news and having returned to a reasonable price, it's certainly good enough to upgrade.
BUY
Get stories like this in our newsletters.