How I fed my family of three on less than $50 a week
In late August 2016 I stood in my kitchen surveying my bursting cupboard, fridge, freezer - and shelves that held even more food.
I knew I would need to throw out several things in that fridge that weekend. I knew I was overweight. I knew I planned to move house and that it would take several boxes to lug all of that stuff to a new place. I felt something had to change.
I decided to limit myself to a budget of only $50 a week for food, cleaning items and toiletries - including drinks - to start to declutter.
The challenge started as a short-term measure.
Then, as I realised I was surviving well within my $50 a week budget, I extended it until Christmas. Once I survived the spendy festive season, I decided to try it for a year. Not only did I discover the budget was doable; I felt relieved to have an excuse not to have to shop so much.
Most of the time I cooked for only three people - myself and my boys, aged 5 and 8.
But over that year I regularly entertained, including some talented food blogger friends; my food offerings were never snobbed or considered subpar. And when my best friend turned into my fiance, it was sealed with a kiss as we cooked pasta fashioned from gifted lemons and defrosted cream - served with a wintery carrot, apple and sesame salad. It was not an expensive restaurant meal, yet still romantic and memorable.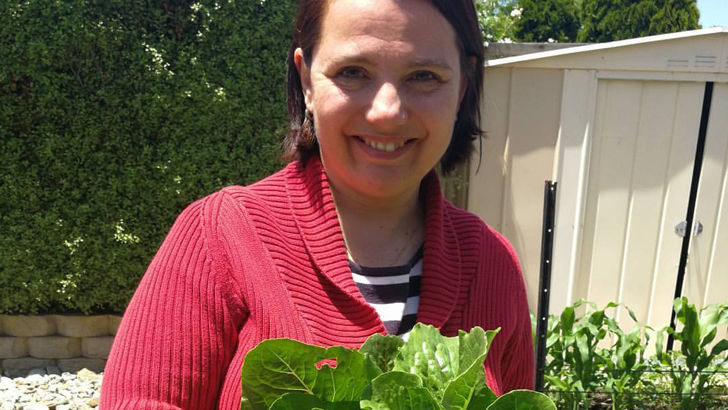 How did I manage to be gourmet yet frugal?
The secret was a conscious effort to rejoice in seasonal produce and use up leftovers in creative ways, from frittata made with soggy takeaway chips to barbecue snags incorporated into lentil hotpot with foraged edible weeds.
Gifted lemons become limoncello and lemon cordial and cakes dotted with boozy rind.
Bits and pieces of dinner from the night before were recreated into stylish bento lunchboxes.
Leftover apple cores, peels and uneaten apples were made into apple vinegar cider. Stale bread became breadcrumbs or croutons. Weet-Bix crumbs were combined with black frozen bananas and emerged as caramelised muffins.
I compared supermarket prices, scoured local markets for cheap fruit and vegetables, and accepted offers of homegrown produce.
Friends who were going on holidays or moving gave me kitchen leftovers because they knew I would value them. I never entered a shop without a list and used cash whenever I could. (I had a special purse for the challenge.)
Over that year I saved at least $5200 compared with the average shopping spend for a family my size.
My savings enabled me to take my kids on some amazing experiences including a skiing holiday with their then 73-year- old granddad, and a trip to the Gold Coast to spend time with family.
Get stories like this in our newsletters.