Forget loyalty: how to negotiate a better deal on your mortgage
Getting the best mortgage deal can transform your life - but there's a trick to it
A home loan can be a virtually watertight mechanism to grow your wealth - or, like a leaky bucket, leave much of your hard-earned money trickling into the lender's profit pool. And an uncompetitive interest rate is often the main cause of the holes.
Let's say you have two loan options: one from a big bank and another from a smaller or lesser-known lender. The big bank's rate will quite often be a full 1% higher than the average charged by the rest of the market - even if you've managed to secure its top discount. The smaller, more streamlined outfits are where you find many of the home loan bargains - so much so that they always dominate the 10 cheapest mortgages list.
But 1% is not much, you may say.
It is when you apply it to a number as big as a home loan. In fact, on a $400,000 mortgage, for example, the difference is ultimately $68,000 in interest. In other words, it's pretty much an average annual wage that you're letting flow out of your pocket and straight into the bank's coffers.
"But I can't be bothered switching," I hear your follow-up.
Then you need to realise you could probably save way more than I suggest - for free. All you need to do is apply the "up-stumps-but-still-stump-up" strategy: move to the sharper rate but don't "move" the repayment.
That would see the average mortgage holder pocket an extra $40,000 to push the total saving from no extra repayments to more than $100,000- not the usual circa $300,000 of interest, but less than $200,000. It's also on the My Mortgage Freedom Date app that accompanies my book. It automatically, very deliberately keeps repayments the same if you get a better deal. The strategy takes your free interest saving stratospheric. This works just as well if rates fall.
And if you're one of the beaten-down band of some 80% of mortgage holders who remain with the big bank they know but (usually) don't love, you have no time to lose.
The cost of loyalty is $134,000
Five years ago, I created what I call the Interest Integrity Index to shine a spotlight on these rogue rates. I take the percentages charged by our largest lenders and those by our cheapest, and apply each to the average Aussie's debts to reveal how much extra over a lifetime you'll pay if you stay.
It's the dollar cost of loyalty. And at first, five years ago, it was $78,948. But today it's $134,358.
Putting that another way, a couple could be driving a free new-release BMW 3 Series sedan - each.
Instead, hundreds of thousands of people unwittingly give away the equivalent of the 20% house deposit they've diligently saved. And then some. Remember, this is the sweet spot at which you avoid lenders mortgage insurance (LMI).
Free as a bird to fly to mortgage freedom
Many Aussies don't realise it's been illegal for lenders to charge exit fees since 2011. That's on loans taken out since then, which yours possibly was.
But even if you've held your mortgage for longer than that, any penalty has to be fair and commensurate with the lender's actual loss. The Australian Securities and Investments Commission, our corporate watchdog, has decreed it so.
Long gone is the threat of a slug as high as 5% of your loan, or $20,000 on that $400,000. The exception is when you sign a loan contract with an interest rate set for a period of time (called a fixed rate). If you leave because you've found a more competitive deal, the "commensurate" penalty could be large indeed.
It gets better. Enhancing Aussies' relatively new-found mortgage mobility is fierce competition in the marketplace. With many new entrants, not just interest rates but also up-front fees have been tumbling.
While a decade ago it was not uncommon to have loan establishment fees of, say, $1000, often today you'll pay very little. Valuation and other fees have come right down too.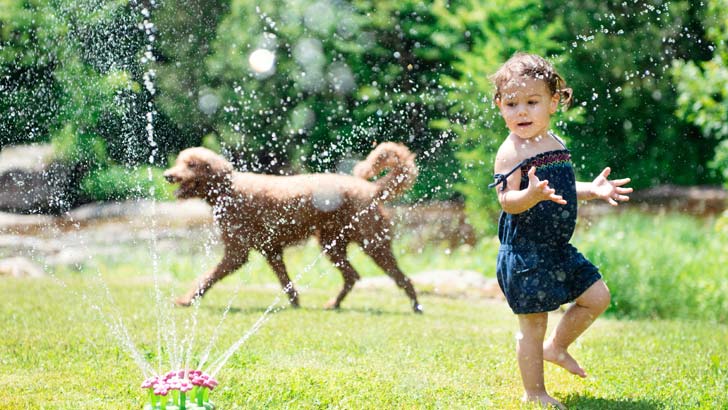 How to identify the real best deal
You may be shocked that 40% of borrowers don't even know the interest rate they're paying, research from commission-free mortgage broker Uno has found.
Or perhaps you're not. Perhaps you're even one of them. Maybe surprisingly, baby boomers are apparently the least aware, with just over half able to name their interest rate compared to 61% of Gen-Xers and nearly two-thirds of millennials. Take that, older generations!
Anyway, recall your rate now or find it out instantly.
Once armed with this knowledge, you need to remember that it should start with the number "3" or even less. That's how low, as I write this, competitive loans have fallen.
"Hold up! How do I find these loans?" you rightly demand.
Easy - you simply need to know how to work the free home loan comparison websites that have sprung up to find out the genuine cheapest loan for your circumstances. This is because there is a "filtering" trick to all of these sites that enables them to somehow charge the finance providers listed.
In other words, if you don't disable this, you get a list based on their commercial arrangements, not your consumer requirements.
What you're looking for is a box - sometimes buried way at the bottom in the fine print - that says something like "Show sponsored links first" or "Yes, only show results that link to a quote page" and to "uncheck" it. Or you might need to "check" a different box. Once you've found this "bias button" and turned it off, you're away!
Don't fall into the gaping trap
Avoid the trap of sorting this lovely list by headline interest rate or of looking at the headline rate on lenders' ads or websites - this often-cheaper number will be the one "up in lights".
You want to know the comparison rate, which should be one of the sorting options on all comparison site product tables.
In essence, the comparison rate lets you compare apples with apples. It's a mandated calculation that incorporates not just the interest rate but also upfront fees and ongoing charges. It's always based on a $150,000 loan and taken over 25 years. As the effect of the overall deal is captured, it shows you the total cost of a loan ... and how much better off you could really be.
But one quick word of warning: not just LMI but also optional fees like late payment or redraw fees, or potential fees like break costs, are excluded. (Don't forget to allow for costs such as stamp duty, and transfer and mortgage registration fees either).
Of course, any comparison website will let you change the search criteria to look for rates that are fixed over different time periods or rates that can vary (called variable).
Meanwhile, if you jump online now, you'll soon see that if you opt for a comfy cushion of 20%, you'll get a cheaper deal. Yet another reason that, ideally, you should save this level of deposit before you buy.
You'll also realise if you look over the course of even a few weeks that these rates change constantly. Anyone who says definitively that the best product for you is "X" means that is the best product for you at this moment. Tomorrow's most advantageous product may well be different. The mortgage market is fluid and therefore so are your mortgage-freedom options.
All this is why you should refinance at least every three years to save an enormous amount of money and bring your debt-freedom date hugely forward. Stick the date in your phone immediately.
"All right, what should I do next?"
Once you've compiled your "shorter" short list, you should contact the top few lenders and ask each one for a key facts sheet, so you see all the product information in a set format.
When a loan switch will be truly free
I dislike lenders mortgage insurance, for which you pay the premiums and from which the lender, and not you, derives the protection. It protects them in the event you default on your mortgage and they don't recoup what you owe from the sale of your property.
Many people get this confused with mortgage protection insurance, which can cover a borrower's loan repayments if they are suddenly unable to meet them. Unlike that one, from LMI you get nothing.
Worse still, this insurance is not portable, although you might get a partial refund if you discharge the loan within two years. If you move lenders, you will probably have to fork out to some extent again.
The way to avoid it is, if you can, to borrow less than 80% of a property's value. This is known as a loan-to-value ratio. Which means first home buyers - for whom saving the full 20% deposit, plus costs, may not be realistic - cop it most often. And if you refinance before you hit 20% equity, you'll probably be slugged again.
So you're saying sometimes it's too soon to switch?
Yes. But house price growth - even with more recent falls - may have pushed you below an 80% loan-to-value ratio without you realising it. Then you can freely go for it. Provided there's a cheaper product, bearing in mind that with 20% or more equity you'll have access to the cheapest, your ultimate interest saving will
be enormous.
Seriously, if you shop around for just one thing this year, it should be your mortgage. It will change your life in all the years to come.
This is an edited extract from Nicole Pedersen-McKinnon's new self-published book How to Get Mortgage Free Like Me ($24.95). To claim your exclusive 20% discount, visit nicolessmartmoney.com and enter the discount code MONEYMAG2020.
Get stories like this in our newsletters.