Golden girl Kerri Pottharst on what comes after Olympic success
Olympic gold medal-winning beach volleyball player Kerri Pottharst isn't one to rest on her laurels. She likes to refresh her career about every four years, like the Olympic Games schedule.
Since her win at the 2000 Olympics she has found a career as an author and motivational speaker, and now hosts a program called The Athlete Story.
Throughout what would have been the 17 days of the 2020 Tokyo Olympics, she will share stories from Olympic and Paralympic athletes through a free, live and interactive webinar series.
Guests will include Dawn Fraser, Matthew Mitcham, Ian Thorpe, Louise Savage, Kurt Fearnley and Anna Meares.
What was your first job?
I was sorting mail in the Blackwood Post Office in South Australia. It lasted about six months and then I went into the post office system to learn how to work behind the counter. I made my way up the ranks and finished my time with Australia Post in sales and as account manager in the city.
I then quit so I could play full-time professional volleyball in Italy. I always had an intention to go to uni but never got to it because I needed to earn money straight away to pay for volleyball trips.
What was your journey to becoming an Olympic gold medallist?
I played 10 years of indoor volleyball for the national team, wrecked my knee, had a year off and decided beach volleyball was better with my injury. I played for two years and then my first Olympics was the 1996 Games in Atlanta.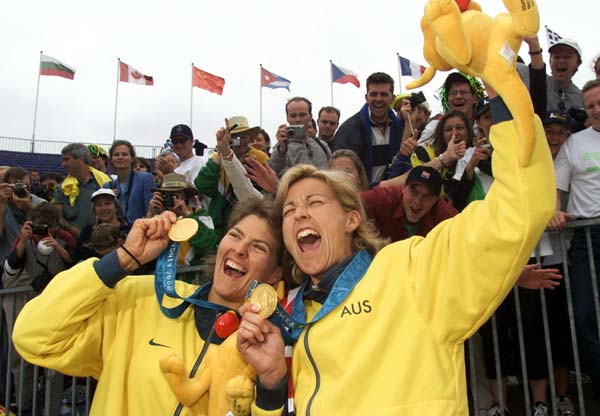 How did your sport measure up to others?
We were very lucky - in beach volleyball we've always had equal prize money for men and women, albeit not much.
It was equal around the world and if you were in the top 10 you could earn a decent income but it was expensive to travel around the world, eat well and have nice accommodation.
You can play up to 15 tournaments a year. US and Brazil are the top countries but Europe now features prominently on the international calendar. You can play at the bottom of the Swiss Alps, Eiffel Tower, and on man-made courts in Norway or the cobblestoned streets of Germany.
What's the best money tip you've ever received?
To invest in my own home as soon as I can.
What's the best investment decision you've made?
Investing in my own home and owning it for the last 18 years. I bought a small home in a great suburb and added value by renovating.
What's the worst investment decision you've made?
Before the dotcom bubble burst I'd bought into a bunch of shares. As their price went down, I was very naive and let them sit there without doing anything about them until they completely died. I lost tens of thousands of dollars.
What is your favourite thing to splurge on?
Clothes and shoes - I'm a typical female. I also splurge on good food and wine. Travel has been more of a necessity but good food and wine are more of the splurge.
If you had $10,000 where would you invest it?
Qantas shares - I'm sure there's still room to go up.
What would you do if you only had $50 left in the bank?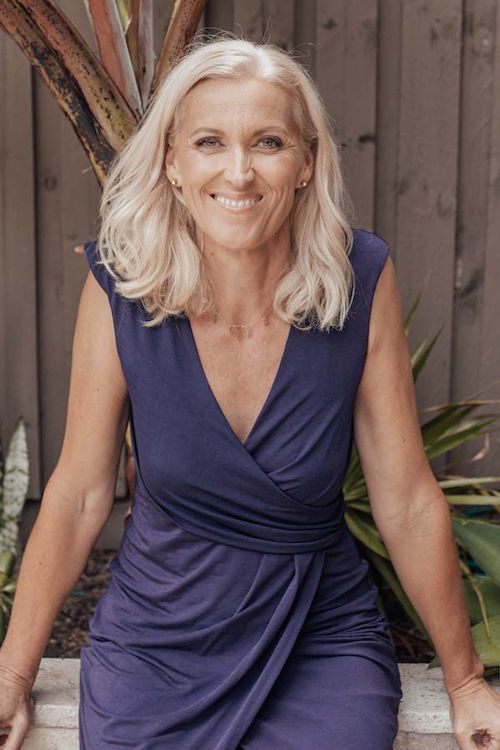 I would find a way that I could make money with it so I'd probably look into a network marketing opportunity where I could refer a good product onto people and earn a commission.
Do you intend to leave an inheritance?
Absolutely yes, to my son, whatever I can, whatever is left over after I have a good life. Actually the good thing about the network marketing company I'm building a business with is that I can will the weekly residual income from that to my son after I've gone, so it's a legacy income.
What has been your best money-making career move?
It's not really one move, for me it was two things - being able to leverage my success in sport and network marketing. I realised early on that a lot of doors would open when I became an Olympian, then a bronze medallist and then a gold medallist. But it's not as easy as just winning.
You then have to go out and leverage the opportunities and work hard and it was more about recognising the opportunities - for instance, motivational speaking, commentating, writing a book (The Business of Being an Athlete: How to Build a Winning Career in Sport) and running workshops. I recently started a a speaking training business - also called The Athlete Story - teaching athletes to uncover their story, shape their story and deliver their story.
Finish this sentence: money makes ...
... life a lot easier.
The Athlete Story will run nightly from July 24 to August 9. Visit theathletestory.com.au to register.
Get stories like this in our newsletters.