Where to find the cheapest petrol this long weekend
Ahead of the Queen's Birthday long weekend, Aussies hitting the road should shop around to find the cheapest petrol in their area and even drive a bit further to save some money.
While Perth and Brisbane won't enjoy the public holiday, the good news is that fuel prices in both cities are currently falling and are expected to continue doing so over the weekend, so motorists can still look forward to some relief at the bowser.
Adelaide motorists are lucky enough to be enjoying both perks - the long weekend and falling prices.
Surprisingly, Aussies have been filling up at a higher cost, paying an average of 144.4c a litre at the bowser - that's 8.8c more than for the last quarter. Sydney had the cheapest petrol compared with other cities, while Brisbane saw some of the highest prices yet at an average of 146.4c.
To take advantage of lower prices, motorists should shop around and compare deals at both major and smaller retailers.
With a free fuel comparison service such as comparethemarket.com.au updating its data three times a day, motorists can compare prices in their local area and Australia wide.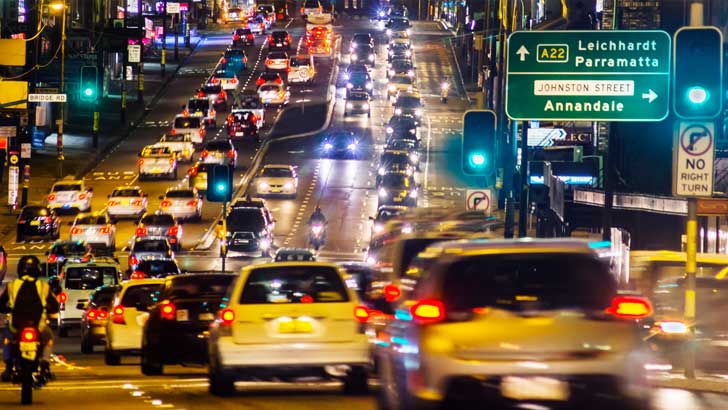 Check out how your city compares and where you can find cheaper fuel as you drive into the weekend
Sydney
Good news for Sydneysiders: prices are at the low point of the cycle, so it's a great time to fill up. Motorists were lucky to be paying the least in any capital city throughout the quarter, but it was still 11c more than in the previous quarter ... ouch!
If Sydney drivers are looking for a bargain, Lewisham is the place to be, with a litre costing 125.9c.
Melbourne
Motorists here aren't as lucky, as they will see prices peak in the lead-up to the weekend. Savvy drivers should top up, rather than fill up.
Over the quarter, Melbournites paid an average of 143.9c a litre, with western suburbs such as Truganina proving to be the cheapest places to get petrol early this week, at 134.2c.
Brisbane
Although the city won't get to enjoy the long weekend, there is still some good news for motorists. Fuel prices are falling, but keep a lookout as they could still jump over the coming days.
Motorists may want to fill up now to take advantage of these great low prices.
Over the quarter, Brisbane recorded some of the highest prices compared with any other capital city, coming in at 146.6c at the pump. Some of the cheaper petrol retailers could be found at Zillmere, at 135.7c.
Adelaide
Motorists are in for a treat as prices begin to ease - they are expected to fall even further in the lead-up to the weekend. Interestingly, prices averaged 145.4c over the last quarter - the second highest across the country. For those wanting a better deal, Seaford is the place to be, at 130.9c.
Perth
Residents should also look forward to a long and cheap weekend as prices are falling. But don't get complacent as costs will rise sharply next Tuesday.
The average price for Perth drivers over the quarter was 144.1c, right in the middle for the capital cities. Falcon is a hotspot for cheaper fuel, with motorists forking out 130.3c a litre from the start of this week.
Canberra
Motorists in the nation's capital usually pay the most for their fuel, but not this quarter. Their petrol prices sat on the country's fuel average at 144.4c.
However, as of early this week, Canberrans were paying around146.5c, with prices ranging from 138.7c to 147.9c. The cheapest and most competitive suburb for fuel was Fyshwick, where a litre started at 144.9c.
Get stories like this in our newsletters.