Hidden epidemic: 7 million Aussies struggle with literacy and it's hurting their finances
Shelle Whitfield transformed her life after a nine-week course to improve her literacy and numeracy.
Shelle, 30, has dyslexia and dyscalcula, a difficulty in understanding words and numbers. After an intensive course, for the first time she can tell the time, understand percentages, read a recipe and catch public transport. Importantly with better literacy and numeracy skills, the IT support worker had the confidence to change her job.
Lifting one level of literacy - there are five levels - can mean better employment prospects and typically results in a 10% increase in what you can earn, according to a Productivity Commission report into literacy.
Shelle (pictured above) is one of eight brave stars of SBS's inspiring series Lost For Words, who showed it is possible to lift your reading and numeracy skills with support from adult education experts who teach according to individual circumstances and needs.
The eight realised they had to take risks otherwise they would be stuck in the same spot that they had been in for decades. After their nine-week intensive course, they typically lifted their literacy by one level.
Low literacy and numeracy are a hidden epidemic in Australia, explains Jo Medlin, president of Australian Council for Adult Literacy.
Around 7 million Australian adults or 43% of the population don't have the necessary literacy skills needed for the basics of everyday life, from shopping to navigating public transport or applying for a job or filling in a form. They are assessed at level 1 or level 2. But Australians need level 3 at least to function.
An even higher number of Australians - particularly young women - have poor numeracy skills. Some 55% or 8.9 million were at level 1 or level 2 on the numeracy scale.
Shelle's teachers tended to focus on her poor literacy skills rather than numeracy and so she fell behind understanding numbers, fractions and multiplication.
Without numeracy, it is hard to navigate the financial world - particularly as most banking, superannuation and tax services are online and it is becoming harder to talk to anyone for assistance says Medlin.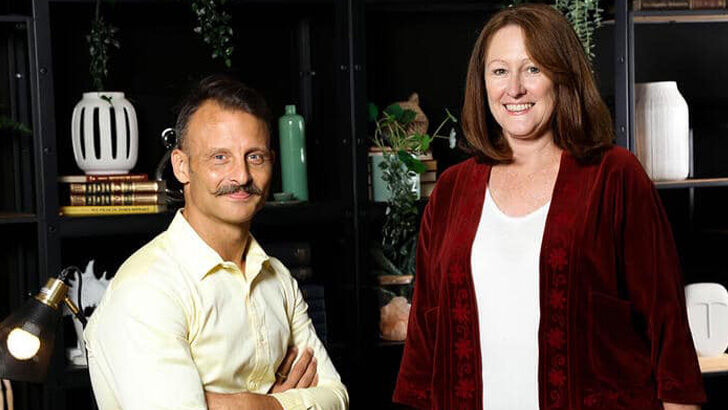 The prospect of borrowing money or negotiating a loan or investing can be too hard if you can't read the words and numbers, let alone the jargon.
Some businesses work hard to 'bust the sludge' to make their information accessible to people. Medlin credits the tax office for plain English.
Often educated people can have poor literacy and numeracy, says Medlin. She says it is a myth that it is mainly migrants who have poor literacy.
Medlin says there are many reasons why someone might have literacy challenges.
"The reasons are so diverse, and they could be anything from some disrupted learning, or something that happened when they were in school or an illness where they missed the sequence of learning. Teachers were too busy to take the time to teach them. A lot of people in rural areas may have left school early.
"Often people take steps to improve their literacy when there is a crisis such as a marriage breakdown or the loss of a partner means their normal support disappears," says Medlin.
COVID-19 highlighted the hidden issues faced by parents assisting their children with their homework. Many parents needed better skills and to assist and support their children.
There is always a way forward, says Medlin. She hopes Lost for Words - currently available on SBS On Demand - will help make it easier for people to talk about their literacy challenges.
"This is not an incurable disease; it's fixable," literacy advocate and actor Jay Laga'aia explains on Lost For Words. "All you need to do is apply yourself. You can change it."
There are skilled experts and caring teachers such as Adam Nobilia and Jo Medlin, both on Lost For Words, who can successfully teach reading and numbers to anxious students who are unconfident and frustrated.
Shelle is grateful to them.
"It is such a relief," she says. Adam taught her percentages so she can shop more effectively, compare prices and understand sales.
She has had several good teachers throughout her life such as her Year 5 teacher, Mrs McDonald, who devoted hours of her free time to boost Shelle's reading and numbers.
Shelle is moving on with her dream to write fantasy stories. After all, it was the fantasy stories that her father read to her when she was living with the trauma of not being able to read and write. She sheltered in them and she has so many story ideas.
Others in the show had big breakthroughs too.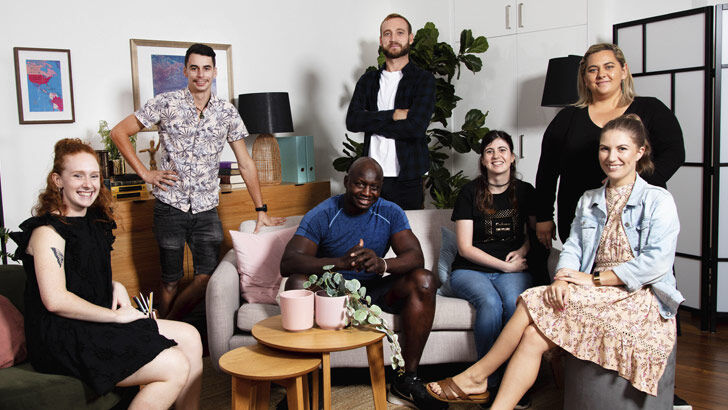 They all had to struggle to read and write. Sometimes they failed but they kept on.
By the end of the show Mike was able to read a menu when he took his fiancé to dinner, Jarred read his first book and is well on the way to getting his apprenticeship while mother of two Makere could read books expressively to her children while Lamine achieved his learners permit. Celia wrote important emails without needing to have them checked by her mother, and Cherise changed jobs.
Medlin hopes that people will see Lost For Words and think, 'that's like me and if they can do it, I can get some help'.
"I would like to think it will open up that kind of access for people."
Better literacy and numeracy has put the eight stars on a good path and they are continuing on with adult classes. They have a new confidence. Shelle says it is important for people with low literacy and numeracy to be kind to themselves about their learning difficulty and say: 'I'm not stupid and it is ok to have bad days.'
"I would have liked to have heard that," says Shelle.
Need assistance?
Do you need help with reading, writing and basic maths?
Contact the Reading Writing Hotline, a free national referral service for adults on 1300 6 555 06 or at readingwritinghotline.edu.au.
Enrol in a literacy course at TAFE, a private training provider, neighbourhood learning centres, library and workplace.
Get stories like this in our newsletters.