'A whole lot of authenticity': Mad Mex founder Clovis Young
Former Wall Street equities trader Clovis Young came to Australia with a yearning to make Mexican food
It seems an oxymoron to claim that fast food is good for you. Yet that is the core pitch behind the success of Mexican food chain Mad Mex.
It is also behind its current push into Asia, and one of the main attributes that could stand in its favour as a US-owned rival fast food giant, Taco Bell, returns to our shores later this year in a big way. Even though it has always promoted its healthy ingredients, Mad Mex is doubling down on what it views as a major point of difference.
The chain's tag is "Your Body is Your Temple".
It claims that its customers should never have to choose between a quick meal and quality, healthy food.
Its website features a nutritional calculator so people can check levels of calories, carbs, fats, sugars and more in all of its dishes. It even publishes recipes so they can be cooked at home.
Now it also caters for vegans and people with allergies and gluten intolerance, and was the first quick service restaurant to sell RSPCA chicken.
Mad Mex founder Clovis Young says he became hooked on Mexican food when growing up in California. Surfing or boogie boarding while holidaying with his grandparents in San Diego would work up quite an appetite.
"After four hours in the water, you buy a burrito with rice and beans and guacamole, and the juice drips down your chin. It was the best thing in the whole world. I really fell in love with Mexican food."
But his family moved to Massachusetts, and there was no Mexican food to be found anywhere.
For 20 years, the notion of making burritos stayed with him but it didn't materialise until he moved to Australia.
"Here there was a big Mexican eating culture in the '80s, with sit-down restaurants, hen's nights and tequila shots. They were places you would go once a year and have a bender. It was very much Tex-Mex, very unhealthy food.
"Yet, inherently, Mexican is very simple. It is peasant food. It is rice cooked with vegetables and garlic, and beans, and simple meats with chilli marinades.
"There is no processing. It's cooked at home. It's that simple. What we put on the table is everything that you can make at home."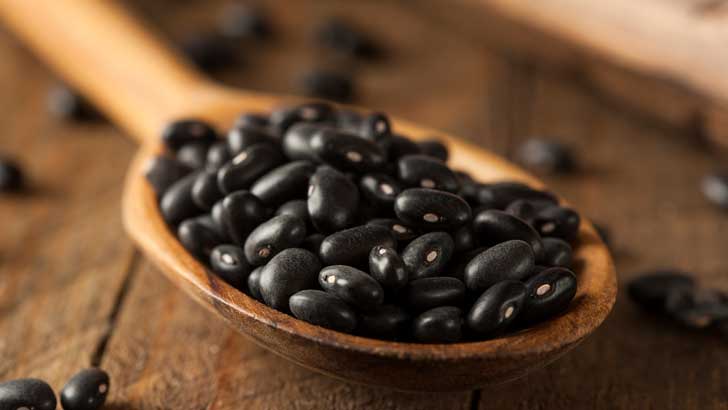 Mad Mex has 60 stores in Australia and more than 10 in New Zealand. It owns 20 of the stores locally, the rest being franchised.
"When I started the business, we had three restaurants in Sydney. We had great products, but I didn't know the first thing about franchising. I didn't know how to do a lease deal. Phillip Blanco, who had been with Gloria Jeans, came and bought 20%," says Young.
"He led the development, the leases, the franchising and I focused on what I liked, which was making recipes, operations, culture."
Blanco sold out recently, eager to pursue other ventures.
Young has since raised capital from a new 50% partner, the Asian fried chicken operator 4Fingers, and is using its experience to expand into Singapore and Malaysia and to gain added economies of scale.
The chain operates mainly in NSW, Victoria and WA, and has a few stores in Queensland.
It pulled back from South Australia and the Northern Territory because the transport logistics were too difficult and costly. In part, that problem also comes down to its desire to sell authentic food.
"We import four or five containers each year of chipotle chillies and tomatillos from Mexico. There's a whole lot of authenticity that comes with the real product."
Its logistics chain at one end reaches into Central and Southern America, and it became more complex as it opened in new cities in Australia.
For Young, it's a long way from being a busboy - a dishwasher and waiter - in high school to starting a restaurant chain.
Both his parents were literary. His father, Geoffrey, is a poet who also runs a small-press publishing company and gallery while his mother, Laura, is a novelist and poet.
"They taught me that finding something meaningful to do with my life was considerably more fulfilling than finding something that pays well. I am here doing this, not because the money is great, but because it's closer to a calling."
After graduating from high school, Young took a job as an equity trader on Wall Street.
"I thought it was fun. It's like a video game. There's a scorecard, up down, profit loss. But in terms of meaningful contributions ... after a couple of years it becomes pretty boring. It's stressful, but it's not interesting."
He decided to enrol in business school, at Carnegie Mellon University, one of the best in the US.
"I already had all the maths and bookkeeping, and got really into the education. The second year the course work starts, and that's when everyone tries to get a job somewhere.
"Towards the end of my second year, I realised that I hadn't signed up for any interviews. Why would I spend the time missing all the interesting stuff by trying to get a job somewhere when I didn't know what I wanted to do? I got a lot more out of school than probably most people. I then had to start my own business because I didn't have a job!"
Young credits his grandfather, George, with having a major influence on his life.
He was on the board of the Northwestern Mutual Life Insurance Company in Wisconsin, and a senior partner in the largest law firm in the US mid-west.
"He always was a rebel rouser, and once put on the board meeting notes that he had a special guest speaker from Peru. He brought along one of his pet llamas to the boardroom. He always had fun. He never felt he was above anyone. And he thought part of life was having a laugh."
Mad Mex employs about 800 people, and in Young's view they are each integral to the company's success.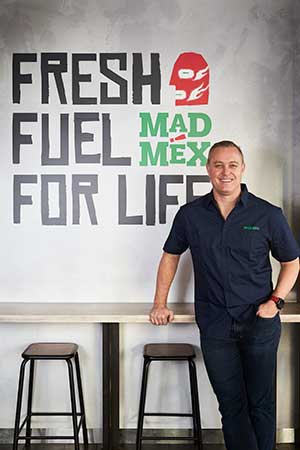 "The biggest thing I have had to learn is how to work with people, and to realise that everyone comes from a different framework. As a hot-headed Wall Street trader, it was the hardest thing to realise that other people were not on the same page. I had to bring them along without destroying the culture. The biggest challenge we had for the first six years was to get the framework on how best to work together.
"The most success we have had over the past three or four years is to implement a whole new philosophy on people and culture, leadership, coaching and training. It's amazing how much better it is when you get the people piece right."
He says that the Mad Mex model is to respect its franchisees. While Mad Mex was not mentioned in the recent federal parliamentary inquiry into franchising industry conduct or any of the public controversy beforehand, he wants to apply the latest best practice.
"Franchising had so many bad actors that it deserves every bit of bad publicity it gets. It's not great for selling a franchise at the moment. People are less confident than two years ago. But we take the Mexican idea of family, and say to our people that we are in this together.
"We are a team. We have had people who have been incredibly successful, and some who have tried hard and done all the right things and it hasn't worked out. But we have never used the horrible behaviours that you see in some franchise groups.
"There are issues we are working on. If we sold our business to somebody who didn't have the scruples or the values that we have, there's very little protection for the existing franchisees. The new people could act simply to make themselves rich. Fundamentally, that is a problem.
"A good business could be bought, and then who is responsible and what protections are there? I am interested to see how they try to regulate morality. It's a tricky one.
"I am exploring how I can document the principles and values of our business so that, if someone new came in, our values would become institutionalised. There should be a constitution on how to deal with certain things. We have an opportunity to radically change what the franchisee gets to see and understand, and what the franchisor understands, so it is a mutual agreement. That's much better than the current situation, where there are two contracts and no guiding principles about how the business runs."
Get stories like this in our newsletters.