How to cash in by selling your property as a megalot
Loving thy neighbour has taken on a whole new meaning: some owners of adjoining blocks have been banding together to sell megalots to developers for megabucks.
This lucrative way of selling has received lots of publicity but it's far from easy to achieve, even if you are sitting on a block of land that has been rezoned for medium or high density.
The trend of neighbours amalgamating sites is most pronounced in Melbourne and Sydney, where state governments want to encourage higher-density living to cater for rapidly increasing populations.
And it's also happening in the west, with metropolitan and regional councils in Western Australia introducing new "split coding" regulations which allow higher density when owners amalgamate their adjoining lots to sell.
The trend is not new but it's certainly growing.
In 2014, three neighbours in Bentleigh, in Melbourne's south-east, sold their combined 1985sqm site to a Chinese property developer for $5.76 million, making $1.9 million each.
Selling agent Julian Heatherich, a director of Savills, estimated that each house would have separately brought $1.3 million to $1.5 million. In the past two years Savills has marketed 25 aggregated sites for premiums of 20% to 60%.
Melbourne even has a web-based business, Develop Connect, which has built a platform that enables home owners to connect with property developers privately. Started in June 2015, it specialises in valuing development sites.
Director Claudiu Escu says Direct Connect's fee varies as it depends on the arrangement between the seller and buyer and it could be a flat fee, or percentage based, or a mix of the two.
How it happens
Quite often the developer will start the ball rolling and approach you, either directly or indirectly, about buying your property.
At this point it's a good idea to consult your neighbours because they may have had similar offers. If you join forces the developer won't be able to divide and conquer and acquire your property for less than the maximum they are willing pay.
The developer is likely to calculate that the current owners don't appreciate how much the land's value has increased because of the change of use, says Richard Wakelin, a director of Melbourne-based Wakelin Property Advisory.
And they are hoping many will "naively settle for a price that - at face value - appears to be a windfall for the owner but in reality is a bargain for the developer".
And this is exactly what happened to some owners around Pinnacle Street, Miranda, a southern Sydney suburb, when developers came calling about 18 months before the area was rezoned to high density.
Some sold for around $1.3 million each, says Sutherland Shire property expert David Rea. But four adjoining owners who waited and used Rea as their consultant each reaped almost $1 million more.
If developers are trying to buy in your area there must be a reason, says Rea. Find out what it is and you will be in a much better bargaining position.
Knowledge is power
If someone is trying to buy your property it's important that you get an idea of its fair market value, says Wakelin.
Research recent sales in the area and maybe get a valuation done. And discuss it with a professional who knows the area.
Next you should investigate what the property is worth to the developer. Ascertain the likely building costs and the final selling price of the units when they are built, based on similar developments in your area.
Hiring a professional to guide you through the process probably pays off for many people. Most will be happy to give you free advice but if you engage them to negotiate and investigate for you, you will pay a fee - usually based on a standard commission rate or it can be on an incentive scheme - for example, if a developer is offering a certain amount and the agent can get more they get a percentage of the increase.
"You should expect to extract a premium from the developer that's between 30% to 50% higher than the market value for the property," says Wakelin.
Bring in an expert
Hiring a professional to represent you and your neighbours also levels the playing field.
Negotiations between a "professional on one side and a motley crew struggling to recall each other's names on the other are very challenging," says Wakelin. "A wily developer will seek to exploit the landholders' initially fragmented state to secure a fast, favourable deal."
If the deal is to proceed smoothly it's important the neighbours get together and agree on a selling price and the settlement terms, says Heatherich.
Splitting the proceeds can be a bone of contention because some of the houses may be superior. But this is irrelevant in this type of sale because all the developer usually wants is the land. Most often the best way to divvy up the cash is pro rata based on the land area and you'll need a formal agreement.
When it comes to terms, some developers' demands can be onerous. Often they want the contract to be subject to planning approval but this can spin things out and it may be a long time before you get your money.
In these circumstances they will usually offer to pay you an option fee to tie up your property, which you will keep if they don't go ahead.
Where possible try to negotiate a settlement period of no longer than six months to a year, advises Rea, and try for an unconditional contract. A conditional sale can fall through and the market may have weakened in the intervening period.
Sometimes neighbours will not see eye to eye. One may be desperate to sell and try to coerce others to agree for less than their preferred price, says Wakelin.
In this case you may be better off going it alone and negotiating separately.
And sometimes one neighbour will not want to sell, maybe because they have spent a lot of money renovating their home.
But in the long term this may be a bad decision as the value of their property may fall if it is surrounded by new medium- or high-rise development.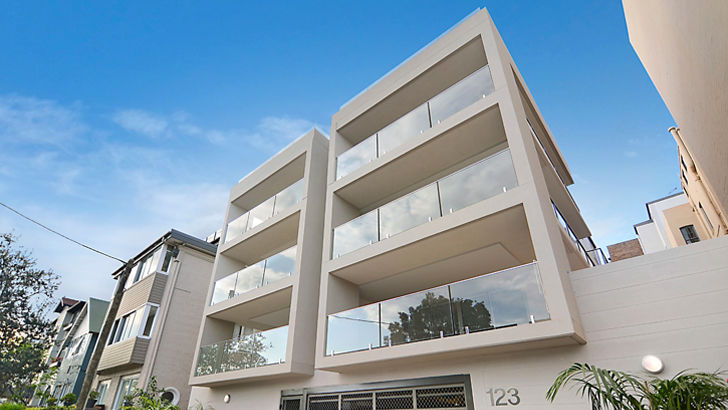 How to clinch the deal
Timing can mean everything - or at least $1 million.
About 18 months before an area of the southern Sydney suburb Miranda was rezoned for high-density development, the developers were out in force trying to snap up properties.
The everyday person would not have known about the proposed rezoning and, indeed, some sold for around $1.3 million a property, says property expert David Rea.
He was approached to help four adjoining owners at 34-40 Pinnacle Road who had a 2319sqm site, which would sustain an eight-level, 52-unit building, and negotiated a price of $9.925 million for their combined properties.
"They each got about $1 million more than those who had sold out without knowing about the rezoning," says Rea.
In a more modest deal Rea also acted for the owners of adjoining older-style original houses in Ventura Avenue, Miranda. An increase in the allowable floor space ratio meant more could be built in the area and agents were doing letterbox drops seeking properties to sell to developers.
The two houses, with a total land area of 1302sqm - able to support five to six townhouses with basement parking - sold for $2.515 million. Rea marketed the site to developers, which meant no open houses or signs out the front, which the owners appreciated.
He estimates the normal sale price at about $1.1 million each. He negotiated an unconditional contract and a six-month settlement, which he says was very fortuitous as values have weakened.
Get stories like this in our newsletters.