The food delivery company taking on China's BAT stocks
Investors who trade international shares are likely to be familiar with the Chinese giant companies Baidu, Alibaba and Tencent - known as the BAT stocks.
But there's one stock that may have slipped under the radar of many investors who seek exposure to the huge Chinese market. That stock is Meituan Dianping (3690.HK), which listed on the Hong Kong Stock Exchange in September 2018.
During its IPO Meituan stocks listed at $HKD 72.10. In early November 2019, the stock posted a record high closing price of $HKD 98.40, which is a healthy increase of more than 35%.
In the months immediately following the IPO, the share price performance of Meituan was less than impressive with the stock closing as low as $HKD41.20 on January, 2019.
However, a subsequent rebound and several months of grinding higher was followed by a clear acceleration upwards that commenced in August. While a pause for consolidation would not be unwarranted, the underlying trend remains firmly bullish.
What is Meituan Dianping and what does it do?
For many people, particularly those who enjoy the convenience of food delivery plus the chance to bag great deals and discounts, Meituan is the go-to company.
Like Uber-Eats, Menulog, Deliveroo and other food delivery services, Meituan has tapped into the massive market of people who want the convenience, speed and variety in their meals.
But Meituan is not just a food delivery business. Leveraging its massive reach in China, the company also has a hotel booking platform and bike-and-ride hailing platform.
According to the company's history, in 2015 Meituan merged with Dianping - which hosts consumer reviews of restaurants, similar to Yelp and TripAdvisor. It also offers group buying similar to Groupon.
Given the reach and complementary strengths of the two companies, Meituan Dianping now ranks as one of the world's largest online and on-demand delivery platforms.
Core business and how does it make money?
While at the outset Meituan Dianping may be seen as a food delivery service company, it has partnership agreements with over 400,000 Chinese local businesses. This gives it a wide network of partners with existing and potential clients.
Meituan was initially rolled out in Shanghai and Beijing.
However, by 2015 it had expanded to second-tier and third-tier cities with approximately 200 million users. The rapid consolidation of the deal-of-the-day companies in China saw Meituan emerge as the dominant player.
Based on recent company reports, food delivery remains the company's biggest and fastest-growing business, accounting for 57% of revenue.
Its travel and hotel-bookings division reported about 43% growth from a year earlier and with an 89% gross margin.
Similarity with Amazon's business model
Industry observers who track Meituan believe the company has a simple yet effective business model that provides a solid core to its strong earnings and future growth.
If you look closely, Meituan's business model is similar to that of Amazon.
Restaurants use the Meituan platform to sell food. Once users are in the platform, Meituan provides incentives and deals to both consumers and merchants. People keep coming back because they enjoy a wide range of food, good prices and quick delivery.
The more food buyers flock to Meituan, the more restaurants realise they need to be on the platform.
Since competition is cut-throat in the food delivery business, restaurants need to spend to advertise and get a higher ranking in the priority listing.
Industry analysts noted that just as Amazon is generating tidy growth and profit in non-core businesses, Meituan appears to be having success in leveraging its relationship with food-delivery consumers to help them book holidays and hotels.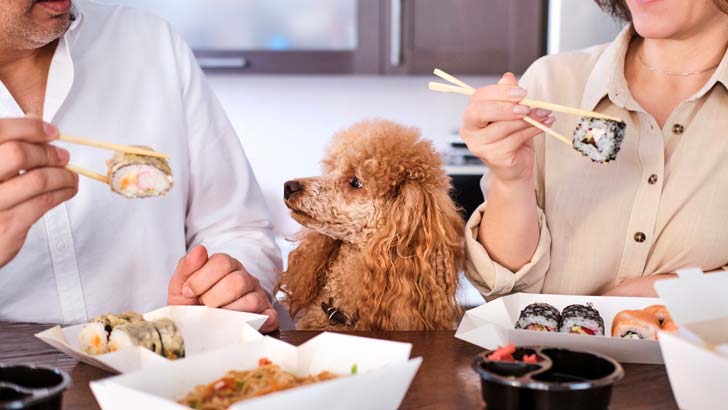 Some impressive numbers
Meituan provides an online-to-offline local life service platform that connects over 240 million consumers and 5 million local merchants via a comprehensive array of e-commerce services and products.
It has 600 million users and almost 4.5 million business partners that cover nearly all of China.
About 35 million people use the service every day.
Meituan offers a one-stop travel service platform that is being used by approximately 70 million users (hotel bookings and travel business)
What analysts say about Meituan Dianping?
With Meituan Dianping currently valued at $US56 billion, analysts believe the company has a lot of growth potential ahead as it enjoys the undisputed leaderhip role in the food delivery in China with an estimated 60% market share.
A retail food industry analyst noted that while Meituan has reported strong financial results, "the really impressive feat was Meituan's profitability. Gross profit surged 179.5% as the overall gross margin rate nearly doubled, from 18.8% to 35%, while operating profit margins swung from negative 18.9% to positive 4.9%."
The analyst further noted that, "The biggest contributors to profitability are the vast improvements in the company's core food delivery service, which made up 56.6% of revenue."
Another analyst highlighted Meituan Dianping's use of Artificial Intelligence (AI) to achieve greater scale and to deliver more orders per route. This reflects the fact that the company has a strong technology focus to generate more efficiency and profitability in a highly competitive space.
Partnerships to boost reach
While it already enjoys a strong and wide network of partners among local businesses, Meituan continues to tap into existing partnerships by cross-selling and upselling strategies.
For example, Meituan launched a subscription membership program in the second half of 2018. Using this program, the company offers additional discounts to members who check the daily deals page.
Meituan also rolled out a joint campaign with Tencent Video which generated over 400,000 new subscribers in June alone.
Growth prospects
Given its impressive stock price appreciation, solid core business model, existing network of partners and complementary businesses, Meituan looks set for continuing growth.
Despite serious competition from other food service delivery players and the prospect of slower global economic growth, analysts believe Meituan may be able to ride the wave and come out stronger.
We do too. We believe Meituan Dianping is a buy.
Get stories like this in our newsletters.