Money magazine names Australia's best financial institutions
Suncorp has won prestigious Bank of the Year honours in Money magazine's Consumer Finance Awards for the second consecutive year.
Now in its 15th year, the awards empower Australians to choose the best financial and insurance product providers.
The Consumer Finance Awards recognise Australia's leading financial institutions across 13 categories.
Money worked with research leaders Rainmaker Information (publisher of Money magazine), Infochoice and Roy Morgan to select winners and finalists, with the awards criteria published in the July issue.
Suncorp was also named Business Bank of the Year, while Budget Direct took out the gong for Insurer of the Year and American Express for Credit Card Issuer of the Year.
Consistency and competitive pricing are key, with all three institutions winning awards for the second year in a row.
"Money's Consumer Finance Awards take the guesswork out of choosing your next credit card provider or home loan lender," says editor-in-chief Michelle Baltazar.
"These awards are more important than ever in an environment where consumers are faced with an overwhelming number of providers.
"It's no longer just a choice of who offers the best price and features; Australian consumers are seeking financial institutions they can trust."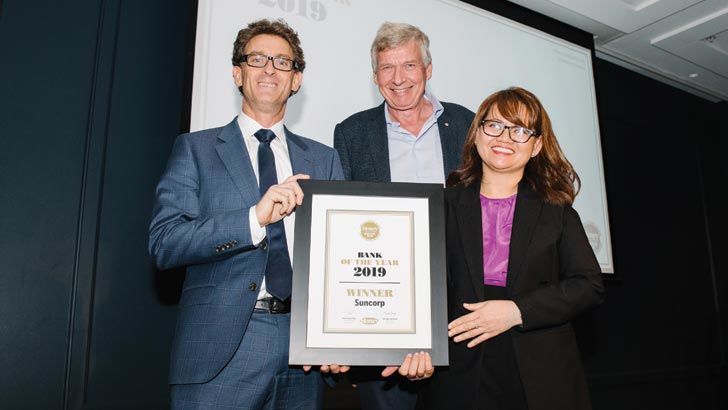 Rainmaker Group managing director Christopher Page and Money chairman and chief commentator Paul Clitheroe presented winners with their awards in Sydney on July 3.
"These awards are a testament to the hard work put in to striving towards higher standards of industry excellence," Page says.