How to deal with noisy neighbours and strata stress
As more Australians take up strata living and move into apartments and townhouses, there is one group that is having an awkward time adjusting to community living.
They are the downsizing baby boomers who are selling up their generously sized homes and moving into expensive apartments.
Homeowners who are used to complete control over their home can find community living a challenge, particularly if there are noisy neighbours and a dictatorial owners corporation running its own agenda, not to mention surprise special levies.
"Before you buy into a strata apartment from a house, you need to ask yourself if you are suited to living in a strata unit," says Suzie Broome, a lawyer with 20 years' experience advising strata schemes at Sachs Gerace Broome, based in Sydney.
"Your unit is not totally your own. You are encapsulated by common property such as common walls, ceiling, roof and floor."
Broome says she often comes across "square pegs in round holes" or people who simply can't adapt to the trials of strata living.
Tensions can boil over into disputes between co-owners or against the owners corporation or the developer.
Broome says that five of the most fraught strata issues are neighbours and their noise levels, faulty building works, unreasonable by-laws, failure to repair common property and nasty people on committees.
So common are disputes that specialist strata lawyers are becoming a regular part of the strata landscape. They are being called on for their understanding of owners' rights, strata by-laws, state strata legislation and the most effective ways to resolve a problem.
But they can be costly, particularly if the disputes end up in court.
Ideally, it is best to avoid any strata problems and here are some tips to do this.
Faulty building works
Buy into an apartment building that is in good shape. Downsizers typically like new buildings but often brand new apartment blocks have defects as developers rush to finish construction and cut corners.
Leaks, mould, deteriorating balconies, fire compliance issues and cracking are common. Water problems can be complicated and expensive to fix.
Before purchasing an apartment, Broome recommends buyers should carefully check if the building has any leaks or rising damp. She suggests the "smell test" for stale water, especially around carpeted common areas such as the lift.
One way to determine any problems that could be expensive to fix is to look over the minutes of owners corporation meetings.
Before you buy, investigate the records of the owners corporation over the years to see if there is anything alarming. Instruct your lawyer to look at the finances. Has the building ever been under compulsory management? This may be a sign of disharmony in the building
What can new owners do about building defects?
"If the building is more than six years old, you can forget about making a claim for a major defect. If it is under two years old, you may be able to make a claim for minor defects," says Broome.
From January 1 this year in NSW there is a defects bond for new apartment blocks that requires developers to deposit 2% of the contract cost of their buildings in a fund for two years in case there are any problems.
Broome says the amount of the bond is grossly inadequate.
Harsh by-laws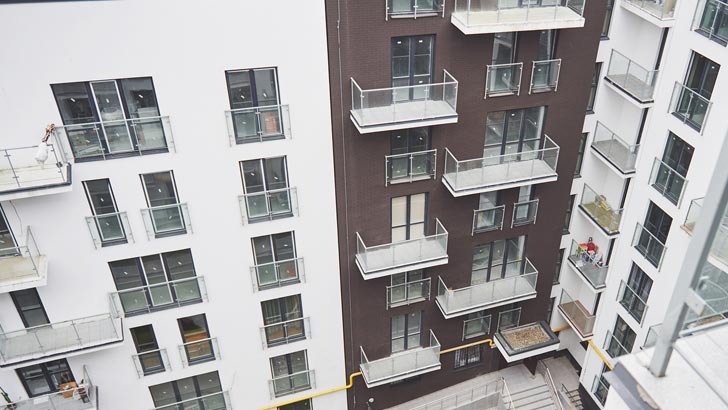 Many troubles for owners stem from not being on top of the rules or by-laws that apply to all the people living in the strata scheme.
"People really haven't involved themselves early enough in the conditions of the strata," says Broome.
The rules vary widely from building to building and cover issues such as safety and security, carrying out renovations, parking, where you can dry your washing and whether you can keep pets. They will affect the way you live there.
By-laws can be extremely specific. For example, they can restrict the types of planter boxes, and plants, that you can have on your balcony. Certain plants, such as fast-growing hedges or those with strong root systems that can grow through the bottom of a pot and into a waterproof membrane on the balcony floor, causing leaks, can be banned.
And if you have a pet, make sure the building allows them. Some buildings allow pets of a particular size or weight.
"Don't try and get Fido into a building that doesn't take pets. You will instantly get into litigation," says Broome. "Similarly if you don't want to live in a building with pets, don't buy into one that allows pets."
Strata schemes can adopt, and adjust, model by-laws that are set out in state government legislation or they can make their own.
Beverley Hoskinson-Green, a strata lawyer and consultant with Sachs Gerace Broome, says by-laws are designed to be enforceable and complied with.
"If you ignore by-laws, you do so at your own peril," she says.
She says by-laws have real cause and effect and there is case law to support this. They can be struck down if they are harsh or unreasonable.
If you breach a by-law you could face a penalty. Or if you challenge any by-laws, be prepared to meet the cost of that challenge.
"It will cost the owners corporation and the owner challenging the by-law real money because it involves litigation," says Hoskinson-Green.
You can take your issues about strata by-laws to the state bodies that govern strata law. Most states have specialist tribunals (NSW, Victoria and Queensland) or a combination of a tribunal and the court system. Each state has its own laws about strata living.
Nasty strata committees
The strata committee holds plenty of power and can contribute to or detract from your quality of life, so it is important to become involved.
"Complacency in a strata scheme is fatal," says Broome. "Don't complain if you are being done over."
She recommends that owners go to strata committee meetings and take notes. "The minutes of the meetings record decisions, not discussions," she says.
Be aware of who is calling the shots and whether they are reasonable or if they are a bully. Broome recommends making friends with other like-minded people in the block. Then you can position yourself for the next annual general meeting.
If you need to change the owners corporation, Broome recommends you get a block of people to stand for the committee. "You need to be on the front foot."
She says being involved in the owners corporation is less important for quality of life if you are an investor but you still need to ensure that the building is being properly maintained.
Neighbours and noise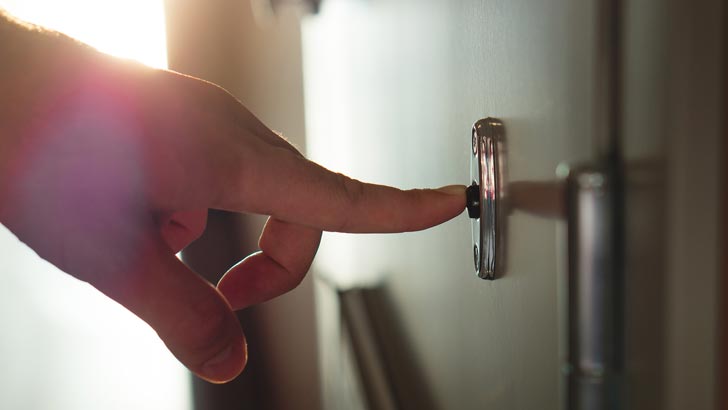 Diplomacy is always important when dealing with neighbours, no matter how inconsiderate they are.
"Often in strata schemes it is the way you ask that is important. Tone is so important when you are dealing with other people," recommends Broome.
Follow your neighbour's renovations. Pay attention to any jackhammering, drilling, visiting tradies or skip bins outside the apartment block.
"Be a bit of a rubberneck and keep an eye on what they are doing," says Broome.
Broome recommends you introduce yourself to your neighbour and say you heard some noise and wondered what they were doing, rather than just saying, "What are you doing? It can put people offside and often you won't get the information you want.
Owners may do minor renovations but you need to pay particular attention about whether they are doing big renovations and taking out any load- bearing walls.
"When they sell the apartment and six months later there are cracks opening up in your apartment, it may turn out that someone has taken out a load-bearing wall," warns Hoskinson-Green.
Failing to repair common property
The owners corporation must repair common property while owners repair anything within their lot. But sometimes it is not clear where the boundaries are.
People think that their responsibilities are restricted to repairing property as set out under strata legislation and anything in the by-laws but that may not be the case.
"For example, if their personal property is damaged from water or sewerage coming from outside their apartment, the owners corporation may have a common law responsibility to repair that damage," says Broome.
If the owners corporation fails to act, the apartment owner can put a motion requesting repairs on the agenda for the next meeting. If the matter remains unresolved, an application for mediation may be made with the state body.
If no agreement is reached, you may apply for an order from the relevant tribunal or court requiring the owners corporation to fix the damage.
Another strategy that may work in parallel with the tribunal or court order is to make an application to put the strata scheme under compulsory management.
The tribunal or court can appoint a nominated person as a managing agent to carry out the functions of an owners corporation. This has the effect of disempowering the owners corporation and the committee that runs your strata scheme.
Get stories like this in our newsletters.