Surviving a property inspection: tips for landlords and renters
Have you ever spent hours cleaning your home before a rental property inspection only to be disappointed by negative feedback, or has a simple mistake as a landlord ended up costing you dearly?
Rental property inspections shouldn't be a burden but an invaluable opportunity for renters to raise their concerns and landlords to check the upkeep of their property.
Time frames
Legislation differs from state to state but generally it is recommended that rental inspections be held once every three months.
Quarterly inspections give landlords an opportunity to build rapport with their tenants and identify any issues before they escalate, while tenants can raise any concerns.
Landlords must give tenants a minimum of seven days' notice before completing a rental inspection. It may be worthwhile planning a full year of inspections in advance, so that they are not forgotten by the landlord and an inspection organised at short notice doesn't cause renters undue stress.
Inspection checklist
There are many different areas to consider when completing a rental property inspection.
For example, landlords should ensure the tenant keeps the home reasonably clean while tenants should raise any maintenance issues outside their responsibility, such as faulty built-in appliances and age- or weather-related problems.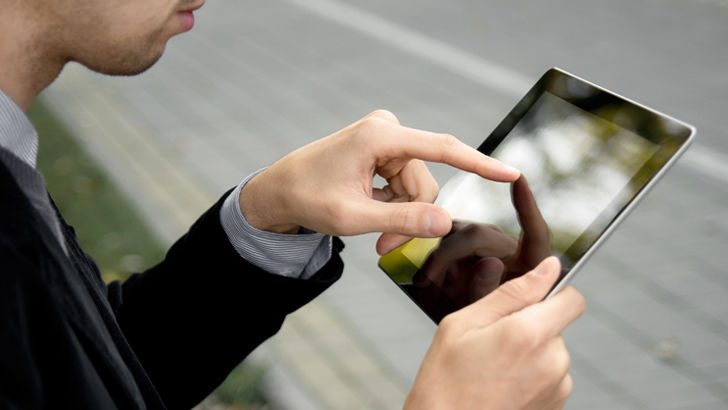 Tenant matters
- Check general condition and cleanliness - for example, carpets, walls, doors, floors, window furnishings and kitchen.
- Monitor wet areas for mould and potential water damage, including kitchen, laundry, en suite and toilets.
- Check health and tidiness of garden, including lawns, trees and plants.
There are some areas of the home that are often overlooked. Tenants may forget to clean or maintain them, while the landlord may forget to inspect them.
Exhaust fans are a common case of "out of sight and out of mind". They are, however, prone to attract lint and dust in bathrooms and oil and grease in kitchens. Dirty or blocked exhaust fans can pose a potential fire risk.
It can be easy to forget that ovens are a fixture of the property and belong to the landlord, not the tenant. They should be kept clean and free from food splatters, overflow or built-up grime.
Buying a good quality vacuum cleaner will go a long way to building rapport with the landlord for pet owner tenants.
Landlord matters
- Ensure all doors and windows open, close and lock freely.
- Check for leaking taps and pipes (internally and externally) and ensure all waste water flows freely.
- Check that air-conditioning and water filters are clean and blockage free.
- Check weatherboard, bricks and tiles for cracks and deterioration - these could cause a legal liability insurance claim against the landlord if falling debris injures the tenant.
- Look under/around the house for dampness or wood rot.
- Check hot water service and cold water supply for leaks, temperature and pressure.
- Monitor for signs of termite damage and rust.
After the inspection
It's important that landlords provide their tenants with a notice to remedy as soon as possible after the inspection if issues are identified with the home, such as cleanliness. The tenant should be given 14 days' notice to rectify the issue before further action is taken.
Any maintenance issues identified by the landlord, or raised by the tenant, should be responded to in a timely manner. Leaky taps and squeaking floorboards are not considered urgent; however, broken windows and faulty appliances should be rectified immediately.
Get stories like this in our newsletters.