Putting the Right to Repair back in your hands
Almost every smartphone owner will have felt the sense of dread when a phone slips out of the hand and hits the floor - dread that, once it's flipped over, the once pristine screen will have been transformed into a mosaic of glass.
Given the number of electronics most of us own, cracked screens, dead batteries and any number of unexplained malfunctions are a frustrating but inevitable part of life. That frustration has been compounded by the difficulty of getting them fixed.
"There's a whole lot of barriers that have been put in place that mean we can't repair our devices as we used to," says Leanne Wiseman, law professor at Griffith University. "As consumers, we've lost the ability to really exercise the rights of ownership over the things we own.
"Smart goods like phones and laptops, but also dishwashers, fridges, washing machines and even cars - these all have software embedded in them. While that's really convenient, the downside is that the intellectual property [IP] owners of that software like to keep a very tight rein on it.
"Because of the physical and technological barriers that manufacturers have placed on devices, people are prevented from doing simple repairs or even working out what's wrong with them. Then there are legal restrictions where IP, contracts and licences are used to say that you basically can't tamper with the device at all."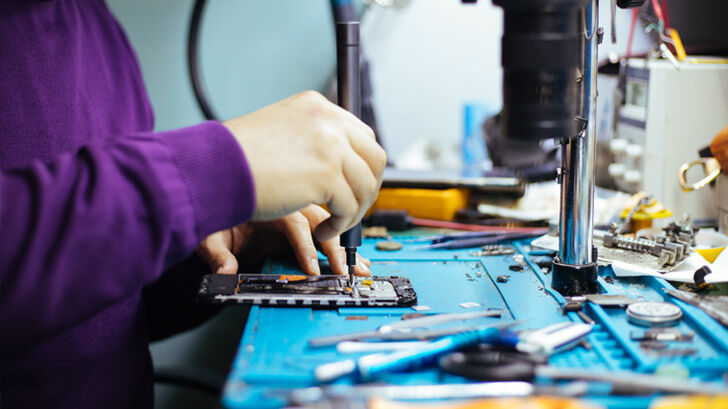 But consumers in Australia and around the world haven't taken this erosion of what was previously a customary part of ownership laying down.
Instead, they've started to petition governments to ensure they have the ability to fix their own goods or get them fixed by a repairer of their choice for a reasonable price, and for products to be designed in a way that makes them more repairable.
Together, these aims form part of the basis of the Right to Repair movement.
What the Productivity Commission says about Right to Repair
Almost every purchase Australians make at their local supermarkets, clothing shops or hardware stores is covered by a consumer guarantee that makes sure that the item works and does what it's advertised to do. If not, and depending on the scope of the issue, customers may be entitled to have their purchase repaired, replaced or refunded.
In addition to consumer guarantees, many businesses also offer warranties that provide additional assurances about the quality or durability of their products.
While Australians already have access to these consumer protections, the current landscape isn't perfect.
In October 2021, the Productivity Commission handed down its Right to Repair report, which reinforced the sentiment shared by reform advocates that there was an increasing number of barriers to repair in Australia, noting that it was "supportive of this desire to make repair easier and less costly."
It made a number of recommendations, including:
Ensuring that manufacturers continue to provide software updates on their technology for a reasonable amount of time after purchase.
Requiring warranties to include text that tells consumers that they are entitled to consumer guarantees even if they haven't previously repaired an item with an authorised repair service.
Amending copyright law so that independent repairers can access the information they need from manufacturers to conduct repairs.
Introducing a labelling scheme that gives consumers a rundown of a product's repairability and durability.
According to Wiseman, the report's findings were a welcome step towards reform, but the ball is now in the government's court when it comes to bringing the recommendations to life.
"I think the Productivity Commission and the Australian Consumer Competition Commission have already done the hard work on identifying the problems with repair in Australia. So, I think what we're all hoping for is that the new government will pick up the recommendations," she says.
"One recommendation, which looks promising, is the introduction of a repairability label for our consumer products.
"They have one in France and it's kind of like our water and energy efficiency stickers, so you could look at a fridge and say, well, I can't access spare parts or information with this one, but I can with this other one. This would really empower consumers to be able to make better choices."
Reform hits first gear
As of January 2021, there were 20.1 million vehicles registered across the country, according to the Bureau of Statistics, giving Australia one of the highest rates of vehicle ownership in the world.
And with that number of vehicles comes a considerable number of car repairers - roughly 30,000 independent repairers and 3500 dealerships, according to Stuart Charity, CEO of the Australian Automotive Aftermarket Association (AAAA).
But in recent years, Charity says, technological advances and more protective manufacturers have made it harder for independent repairers to do their job.
"What's happened in the last 20 years is a rapid technological development in vehicles. They really are computers on wheels and they're very sophisticated machines that give consumers a whole lot of additional safety, comfort and functionality features.
"The issue, though, as vehicles got more sophisticated, is that independent repairers not aligned with car manufacturers and dealerships were increasingly having to access electronic repair information with help from them.
"That meant that a Joe's Garage or a major chain like Ultra Tune were actually having to involve a dealer in the repair process - so taking a vehicle, or getting it towed, to a dealership to get a pin code put in. It was restricted practice and it added time and cost to vehicle repairs."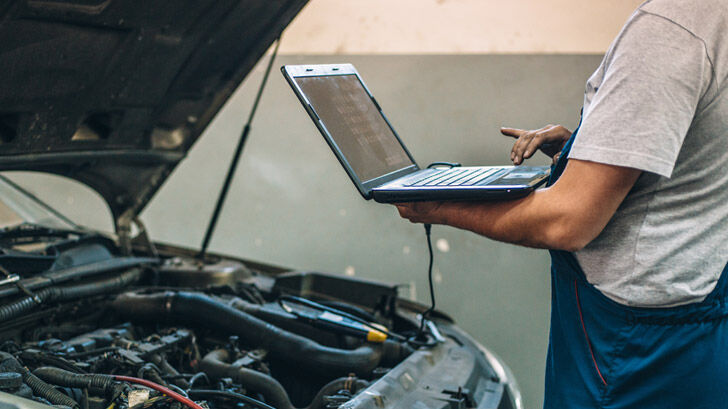 That's when the government stepped in, passing legislation in 2021 that came into life as the Motor Vehicle Information Scheme in July this year. In essence, it ensures that independent repairers can access the information and codes they need from car manufacturers to make repairs.
"This is not a do-it-yourself scheme," says Charity. "As a car owner you can't get access to that information, but technicians working in a repair business can basically get all the information that dealerships get so they can operate on a level playing field."
"If the government hadn't acted, most repairers wouldn't have been able to service modern vehicles and it would have got to a point where consumers would have been limited in their choices as to where they could have got their cars repaired or serviced and also what parts could be fitted to that vehicle."
Repair cafes give a new lease on life
Another driving force behind the Right to Repair movement is a desire to shift away from the practice of discarding clothes or technology as soon as they break, to a norm where broken goods are fixed and given a new lease on life.
On the last Sunday of the month at the Tuggeranong Community Centre, in Canberra, a growing number of locals are doing just that - bringing in a steady stream of vacuum cleaners, toasters, coffee makers, clothes, toys, laptops, phones and even the occasional line trimmer to be repaired by volunteers at the Tuggeranong Repair Cafe.
Kirsty Young, a co-convener of the Tuggeranong See-Change Group, which runs the cafe, says that since they opened their doors in late 2020, interest in the cafe has grown and grown, with visitors just as keen to learn how to repair their items themselves.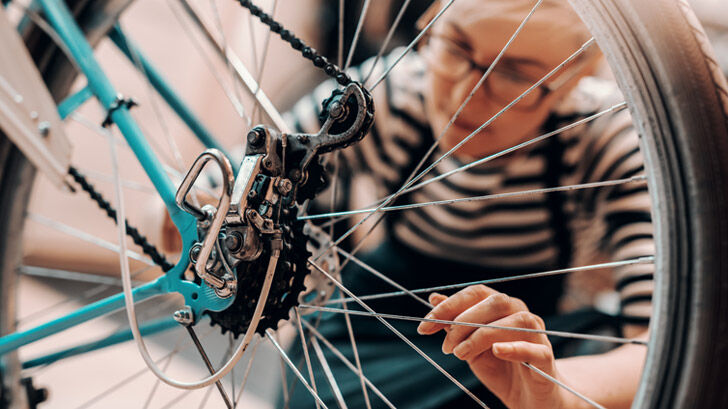 "We really wanted to see broken items fixed and kept from just being thrown into landfill - to see people value the items they already have, rather than just throwing them out and buying them again. We wanted to stop that cycle and have a little bit more of a circular economy of items where, if something breaks, people can bring it down and get it repaired.
"One of our aims is also to impart those skills to people so that they're not afraid to repair something themselves. Not electrical things necessarily, but if there's a rip in your jeans or a hole in your socks, instead of just throwing them out, actually empowering people to repair them."
Up to the manufacturers
Ultimately, though, Young believes that while repair cafes are a great initiative at the grassroots level, manufacturers need to make fundamental changes.
"If the conversation starts to encourage more manufacturers to think from the start about the repairability of something that is being made, and not just to make it with all the pieces fused together so they can't be broken apart to be fixed, that would be an absolute plus.
"But it's also about having manufacturers share their repair information with the public so that people can be empowered and get access to those manuals and the tools that are locked away.
"Hopefully, the conversation will turn a bit more so we're not such a throwaway society, and that items aren't deliberately designed to be that way."
Get stories like this in our newsletters.