Nine renovations that don't add value to your property
When you're renovating for profit, there's some really key things you need to understand about what features do and do not typically add value.
First up, you need to understand the demographic you're renovating for: that is, who is ultimately going to buy your finished product?
Just like any market research, you need to find out who your customer is.
If you're renovating for a family with young children, then the priorities are going to be quite different to the type of renovation you might do for, say, cashed-up couples living bang in the heart of the city.
The other important consideration is what type of renovations typically work in the suburb you're renovating in.
A walk around the neighbourhood and going to open for inspections for a few weeks should begin to give you a clear picture of what the "successful" renovated properties look like.
Maybe restoring period features is really important, if you're renovating in a heritage area or where there's a distinct type of older house that buyers favour.
In a poorer socio-economic area where affordable housing is the lure, then the priority is probably going to be a property that looks smart, has good security, with easy access to a safe back yard, and a modern kitchen and bathroom that hasn't cost a bomb.
In a pricey suburb, buyers are going to be looking for top-notch finishes and heavily scrutinising the quality of every feature.
So here are the first two important ground rules for profitable renovating:
Your renovation has to be in step with what buyers in your suburb want.
Your renovation must be proportionate to the value of properties in your suburb. Spending on bells and whistles that buyers don't care about is money down the drain.
That means there are few absolute no-no's when it comes to renovating; it really does depend on what your target market expects and what your budget allows.
For a cosmetic renovation, I allocate a maximum of 10% of the value of your property.
For a $700,000 property that's a cap of $70,000; for a $300,000 property, you've only got $30,000 to play with.
The aim is to target highly visible changes that immediately grab the attention of buyers and minimise the money you spend on changes that buyers won't see on inspection day.
So here are a few things that should absolutely be on the hit list of renovators:
- Modern kitchen and bathroom - top priority!
- Painting throughout
- Updated flooring, lighting and window coverings
- Removing boxy rooms to create open plan living
- Seeing if it's possible to reconfigure the layout to add an extra bedroom
- Creating indoor/outdoor living - can you turn a window into French doors leading out to a deck perhaps?
- Inviting kerb appeal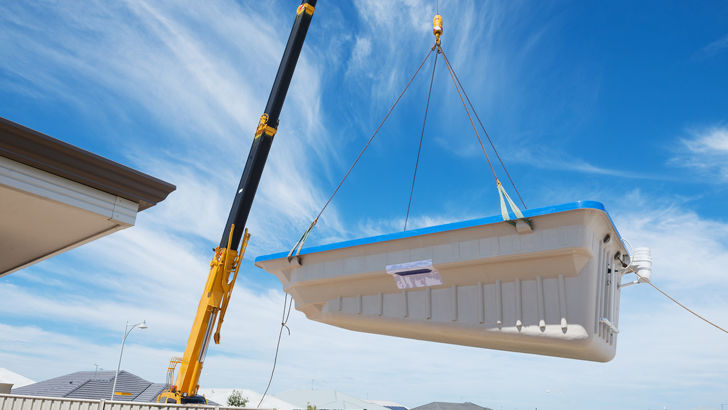 Here are some of the hidden features that may not add value, depending on where the property is geographically located and its value:
- Insulation
- Ducted air conditioning
- Underfloor heating
- Replacing the roof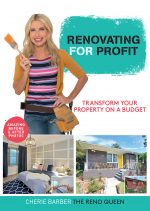 - Reconcreting the driveway
- Rewiring
- Alarm system
- Adding a pool
- Extensive landscaping
Cherie Barber's book, Renovating for Profit, is packed with tips on how to add value to any property. Pick up a copy here.
Get stories like this in our newsletters.