Eight tips for eating out without blowing your budget
Anyone saving for a goal knows that one of the quickest ways to save money is to eat home-cooked meals and avoid drinking your savings away on cocktails.
Living simply and learning how to cook fantastic meals at home rather than relying on takeaways is a sure-fire contribution to long-term wealth. When times get tough, the tough get cooking.
But you don't need to stay at home all the time. Even the most die-hard penny pincher (someone like me, that is) wants to go out occasionally.
I love exploring new and interesting places and I like catching up with friends. I'm a frugalista who loves dining out. Say what?
Well, I don't eat out every night and we love simple, cheap home-cooked meals most of the time.
But I do love socialising with friends and family, I love good food and I have developed some good hacks for a night out on the town that's a lot of fun but still within our budget.
Join pubs and clubs
My frugal grandparents were fond of a counter meal at their local pub or bowling club, especially when it featured a roast of the day.
These days many pubs, and increasingly clubs, are a little more gourmet - but they still feature good value specials of the day, especially on Monday and Tuesday nights.
The local bowls club near me has been refurbished and has gone upmarket; its barefoot bowls sessions are popular with university students, as are its meal deals.
I regularly send my Airbnb guests down there to take advantage of its $10 Seafood Mondays and $12 Snitty Tuesdays. The top tip is to join a club for a small fee and take advantage of the member specials.
And it's not just about pub grub: some clubs produce some fine dining that is on par with top restaurants - only they don't rate a mention in most restaurant reviews (they should). The experience usually costs a fraction of what it would have in a privately run establishment.
For instance, we had a family rehearsal dinner the night before our wedding at Canberra's Yacht Club (part of the Southern Cross Club). It was linen tablecloths, private waiter, water views and creative modern Australian fare-quality good - all for $49 for two courses. For that experience, it would be hard to get anything comparable at that price at any top restaurant.
Dine out early
Keen to eat early before catching a show? Or don't want to keep your babysitter up too late? Do you simply like eating early?
If so, First Table could be just for you.
It works like this: you pay $10 to book a participating restaurant for a table of two or four, and then you only pay 50% of the food bill (drinks are excluded). You must arrive on time, and you are not expected to linger for too long.
We used First Table for an enjoyable and affordable barbecue at a Korean restaurant.
We wanted a quick meal before a book launch, so it was just the ticket.
I was surprised when our waitress, a university student, said she often used First Table herself when eating out.
Having used the service, my tip is to search for a promo code to only pay $5 for your first booking rather than $10. You also get a greater benefit from the experience if you are in a party of four. And watch those drinks as they are not included in the special and so are full price.
Get into the groove
The idea with Groupon and other group buying sites is that you purchase and pay for a discounted product such as a meal voucher online or through an app. You then make a booking with the restaurant (or provider) and present the voucher when it comes time to pay the bill.
Before Christmas, I went out with a group of girlfriends and we purchased a $35-each seven-course French degustation with a glass of sparkling wine.
This was half the normal price. The restaurant, listed in the Good Food Guide as one of the top 20 dining places in Canberra, was high quality. What we ate was the same as that ordered by other guests that night - but ours was just cheaper.
I have downloaded the Groupon app on my phone and I often check it if I am visiting a new city.
Where possible, I buy Groupons when they are running a special deal (eg, 10% off special site-wide). In addition, I buy Groupons through ShopBack or Cashrewards to get further rewards. With our $35 night out, my friend purchased a Black Friday Groupon 10%-off special via Cashrewards, and that reduced our price per head to only $32.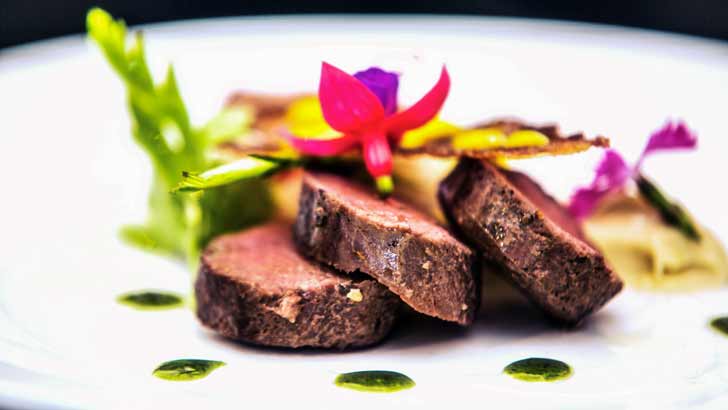 Clock up kudos
Cudo, now purchased by Groupon and renamed from LivingSocial, has a range of short-term specials on restaurants, experiences and travel. Some of the luxury travel is pretty swish. It also has some good deals on dining out.
I have enjoyed three cost-effective meals courtesy of Cudo, including a group meal for six people.
Sometimes, businesses will match the deal and this can be useful, say, if the voucher is only for two people but your group has five. One of my memorable Cudo meals, at a Japanese restaurant, had a serious wow factor and I won kudos as the event organiser.
Capital deals
Scoopon is part of the Catch of the Day group. Its Australian take on Groupon is relatively new, and it doesn't have as many dining offers - and most are in the big cities. Scoopon doesn't offer dining deals in Canberra so I haven't been able to use it (yet). But it does offer some good deals in other capital cities, so I will be checking it out when I travel.
Compare the deals
Short of time to compare Groupon, Cudo and Scoopon? Stop by Spreets, which provides a snapshot of the best deals across major group buying sites. It functions a bit like a comparison site contrasting deals across group buying sites.
Slow cooking
Sometimes restaurants have a slow night. When that happens, they can attract customers by offering special deals through EatClub which is an app-based product that provides live restaurant deals and exclusive offers.
This is perfect for people who decide to go out to eat on the spur of the moment, or who decide to check what might be happening locally.
You can get around 50% off selected restaurants if they have spare tables available. It currently operates in Melbourne, Sydney, Brisbane and Adelaide. I hope it comes to Canberra soon.
That's Entertainment
On average I save around 25% off food and drink by using an Entertainment Book membership at select dining establishments.
A little-known fact is that you can use up to three vouchers at the one table. For instance, if the benefit is 25% off up to $40, you could use two vouchers to get up to $80 off. This can be useful if you are dining in a large group. The Entertainment Book has an extensive selection of dining establishments, and we always find something that excites us.
Get stories like this in our newsletters.