Back to basics: how you can cut your biggest costs
Make talk cheap
We spend an average of $77 a month on mobile plans - more than double the average spent on prepaid plans. It means hanging onto your old phone and switching to prepaid could see you save $50 a month. But there are other ways to save.
1. Know your usage - data is a big budget-buster, with two out of five phone users regularly exceeding their data cap, and it's costing us an extra $300 million annually. Avoid excess data charges by knowing your usage patterns (take a look through old bills) and have the plan that's right for your needs.
2. Swap to a SIM-only month-to-month plan - these plans cost an average of $36 a month, and along with the potential to save you're not locked into the same telco for several years.
3. Bundle - consider a bundled package or data-sharing plan that lets you transfer data between your home wi-fi and mobile device.
4. Give the little guys a chance - look beyond Optus, Telstra or Vodafone to find a generous serve of savings. Amaysim's $10 unlimited 1GB mobile plan took out the gold in Money's 2018 Best Value Mobile Plan (Low Usage) Moose Mobile won the award for high usage, with 10GB for $34 a month. Check WhistleOut to compare plans.
Take the spark out of power bills
We spend an average of $1700 a year on electricity, and that means there's plenty of room to save.
If you live in an area where there's a choice of providers, head to energymadeeasy.gov.au to see if you're getting the best deal or if you could save by switching to a different retailer. Have your latest electricity bill handy for accurate usage rates.
Save on energy use
- Cut your energy bill by up to 10% just by turning appliances off at the power outlet when they're not in use. Almost all electronic devices draw power, even when they're switched off at the unit. If it's got a light or clock it's using power, so switch off at the wall to save.
- Set your air-conditioner to DRY mode. It can virtually halve the cost of running your air-con while still drawing out humidity to keep your home comfortable. Regularly clean filters to keep your air-con running efficiently.
- Ditch the second fridge. One in four homes have a second fridge, and they can add an extra $172 to your annual power bill - more it's an older model.
- If you're buying new appliances, look for a high star rating. Energy-efficient appliances can cost more initially but they work out a lot cheaper over time. For instance, a flat screen TV with a high star rating can cost $60 a year to run compared with $148 for a TV with a three-star rating.
Look for entertainment on a budget
Big savings on movies
Blockbusters can be budget busters. A family of four won't get much change back from $100 after catching a movie at the cinema. If you're a regular movie-goer, consider joining a rewards program like Cinebuzz and earn free movie tickets plus discounts on previews.
Or get more from the services you use. If you're a Telstra customer tap into Telstra Thanks and pick up discounted movie tickets (as well as savings on other entertainment). Optus customers can benefit from Optus Perks.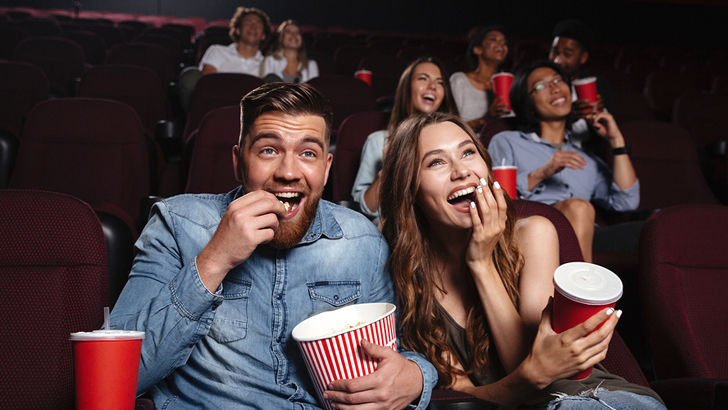 Better still, head to your local library and pay nothing at all to borrow the latest movie DVDs. While you're there, stock up on books for zero cost.
Hit the theatre without hitting your savings
Love a live performance? There are plenty of ways to keep your culture budget tight.
- Check the website of theatres for different ways to save. Sydney Theatre Company offers Suncorp Twenties, with $20 tickets available each Thursday from 9am for performances the following week.
- Get a group together. Most theatres offer discounts of around 10% if you can pull together a group of eight to 10 people.
- Be part of a preview audience. Be first to see a show and save. Sydney's Belvoir St Theatre cuts up to $37 off regular ticket prices for preview performances.
- Standing instead. If you're happy to stand rather than sit through a production, the savings can be tremendous. A seat for Opera Australia performances can cost as much as $350 but standing tickets cost less than $50.
- Embrace amateur theatre. Keep an eye on what's on with your local amateur theatre company, grab a ticket to university theatre groups or be among the audience for NIDA productions. Tickets can go for as little as $20.
Enjoy fine dining on a beer budget
It's possible to cut the cost of dining out without scrimping on good food shared with good friends.
- Try a breakfast get-together - it usually works out vastly cheaper than dinner or lunch, plus you won't be left nursing a hangover the next day.
- Go for BYO - restaurant wines can be marked up by 300%. It makes BYO an easy hack to grow savings.
Dine early - ask around for earlybird specials. Some restaurants offer discounts if you're at the table by 5.30pm.
Let students cook for you - TAFE colleges offering hospitality and catering courses often have restaurants attached that offer a fine dining experience for an entree-sized price tag. Restaurant MacArthur at Campbelltown TAFE in Sydney's south-west, for example, charges as little as $30 a person for a three-course meal. They'll even throw in a complementary wine or beer.
Instead of lunch at a restaurant, try a picnic in the park - it's a budget-friendly and low-fuss option for families with young children.
Save even more by dining at home
- Dinner parties can be expensive. So try a "pot luck" party where each guest brings a dish to share.
- If your guest list is made up of locals, revive an '80s classic - the "progressive" dinner party, where each course is eaten at a different host's house in the same evening.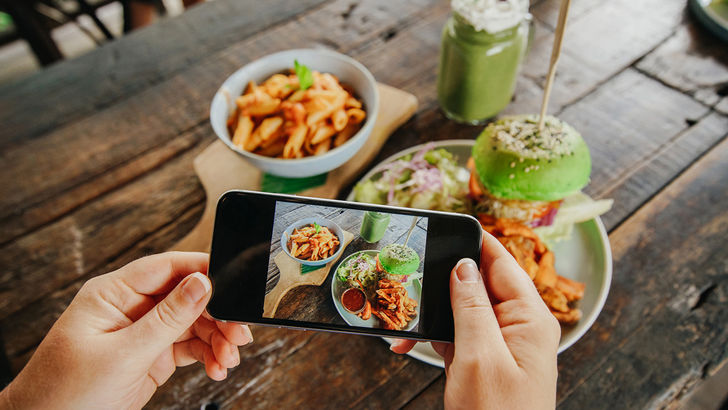 Save on live music
Tickets to big stadium concerts cost a motza. Skip the big-name bands and check out who's playing at your local pub - entry is often free. Take a look at sites like Champion Music for a gig list.
If you really want to hear your favourite artist's music, consider a cover band. Put it this way: you could pay $206.40 to see P!nk in concert at Perth Arena or spend just $23.50 to see tribute band P!nked at one of the city's pubs.
Combine gaming with savings
Check out sites like CompareGames for the best prices on games - both online and offline versions. Or save by buying pre-used (but tested and refurbished) games and consoles through outlets like EB Games - the savings can be 20% or more off new retail.
Boost your savings on gaming further by switching off the console after use - it can leave you $193 richer this year alone in power savings.
Some stores will let you trade in games you no longer play or old consoles and give you credits to use to purchase a new game. Even if it's not a big amount it's better than having the game sitting around unused taking up space.
Head out for free family fun
There's bound to be a whole bunch of free happenings for families in your community.
Take the brood off to the beach, fish from a pier, bushwalk through a national park, explore city walking trails and check out the generous selection of museums and art galleries that don't charge an admission price. Just google "free family fun" in your city to build an ideas list.
Fly for less
If travel looms large on your leisure and entertainment schedule, save on air fares by buying on designated discount days:
- Jetstar: Friday Fare Frenzy, midday-8pm
- Virgin Australia: Happy Hour, each Thursday from 4-11pm.
- Tiger Air: midday Tuesday to midday Wednesday or Saturday Flight Fever from midday to 4pm.
For budget fares on international destinations check out ultra-low-cost carriers like Scoot and AirAsia.
Stay, play and explore for free on vacation
Don't just save on airfares, save on accommodation by swapping homes with a like-minded traveller. According to Aussie House Swap you could save between $1500 and $7000 every week on vacation. Add a car swap to the deal to save even more.
Max out your membership perks
See if your bank account, phone plan or super fund membership offers pre-sale deals on sporting or cultural events. Policyholders with AAMI can take advantage of the insurer's Lucky Club, offering premium reserved seating for general admission prices plus free merchandise bags at selected events.
Your motoring association can also be a source of savings on leisure activities. Victoria's RACV gives members access to discounts on a wide range of entertainment venues. NRMA members can pocket savings of up to 57% on entry to theme parks and attractions.
Get stories like this in our newsletters.