Drop in new car sales hits Aussie fleet management group
Smartgroup reported a solid result despite industry headwinds. But with a strong relief rally in the share price we're downgrading to Hold.
Considering the drop in new car purchases across Australia recently, salary packaging and fleet management company Smartgroup produced a solid result for the six months to June 30 (the company has a calendar year-end).
Solid, in this case, meant low to mid-single-digit increases in revenue, earnings, and the interim dividend.
Australia's extremely high debt levels are forcing more people to buy cheaper cars or refinance existing vehicles, rather than buy new, more expensive cars, which is more profitable for Smartgroup.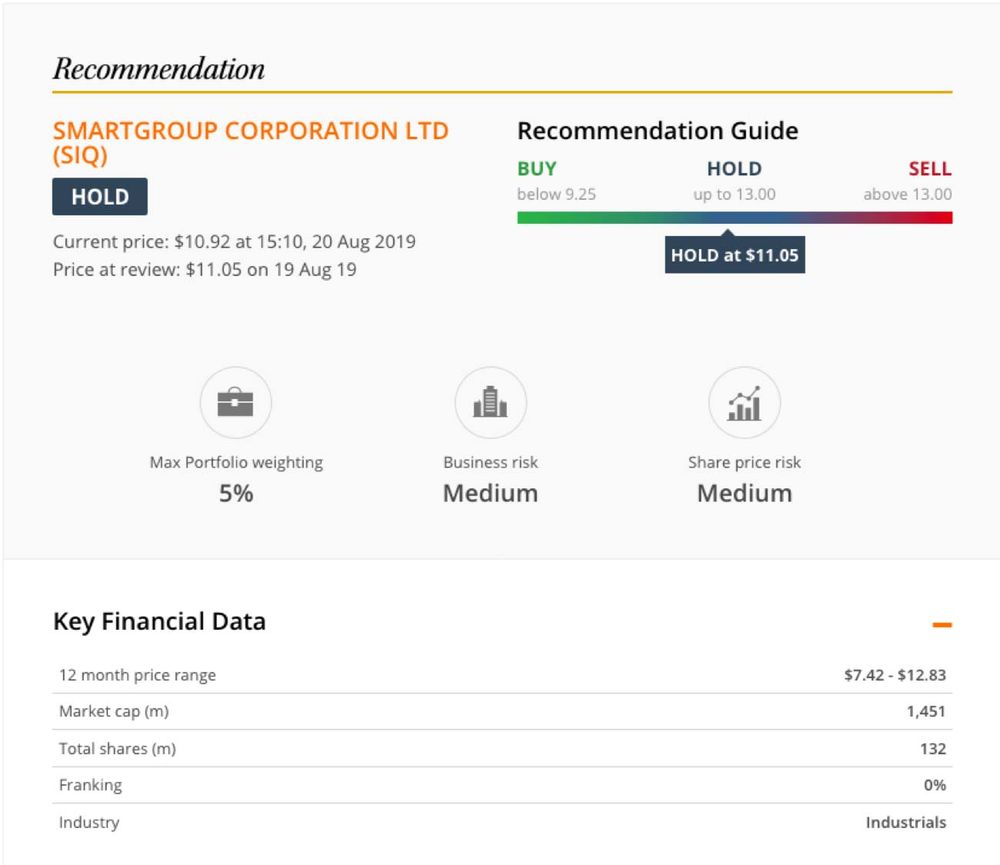 Reassuringly, chief executive Deven Billimoria remains focused on the things that he can control. He's signed up the last of the company's top three clients until 2022.
There are now 180 clients using two or more services, which is a 20% increase from a year earlier.
He's cutting costs with the help of recently acquired businesses, by reducing the number of premises from 17 to six over the past 18 months and eliminating obsolete IT systems.
This is not sexy stuff, and earnings growth over the next five years will be much slower than it has been over the past five.
But Smartgroup is a solid business run by an excellent CEO with skin in the game.
With the share price up 22% since our recent Buy recommendation, we're downgrading to HOLD.
The InvestSMART Model Growth and Model Income portfolios own shares in Smartgroup, as do the Intelligent Investor Equity Growth Fund, Intelligent Investor Ethical Fund, and the Intelligent Investor Equity Income Fund.
Get stories like this in our newsletters.