Three easy ways you can boost your income this month
Save on everyday expenses
Create a budget, highlight your expenses, negotiate with your providers and then monitor your cash flow. Easier said than done but if you make the effort the savings can be considerable.
If the thought of doing a budget is just too painful, then a quick way around this is to ask your bank for a list of all your direct debits or periodical payments.
Chances are that a handful of regular bills are wolfing down your pay packet.
Big-ticket items such as the home loan can bring about the greatest savings (technically, saving money isn't making money but it all ends up back in your hip pocket).
The difference between the cheapest variable home loan interest rate and the dearest is a massive 1.95%. On a $500,000 mortgage over 25 years, that equates to over $500 extra in monthly repayments.
Refinancing can come with costs. So check the rate you're currently paying, ask your lender if it can offer a better deal and, if not, do the sums to see if taking your business elsewhere will deliver real savings.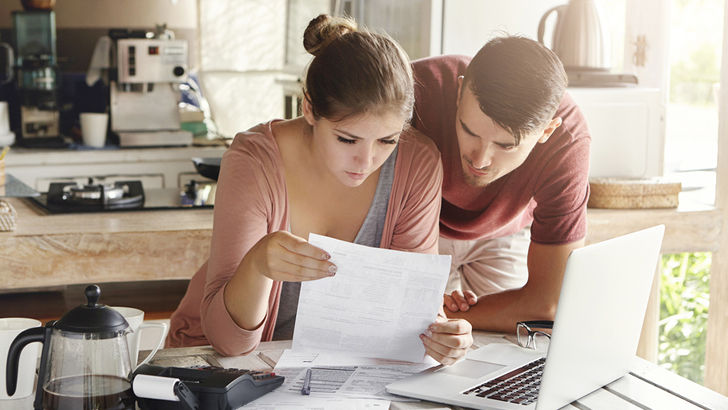 Other areas where you can make quick savings include your mobile phone and energy provider.
We spend an average of $77 a month on mobile plans - more than double the average spent on prepaid plans. It means hanging onto your old phone and switching to prepaid could see you save $50 a month.
We spend an average of $1700 a year on electricity, and that means there's plenty of room to save.
If you live in an area where there's a choice of providers, head to energymadeeasy.gov.au to see if you're getting the best deal or if you could save by switching to a different retailer. Have your latest electricity bill handy for accurate usage rates.
Some energy providers do offer fixed-rate contracts that let you lock in the price, typically for two years. Usually the tariffs on fixed plans are slightly higher than those on variable plans. Fixing can work out cheaper than variable-rate deals as there's often a discounted incentive to lock in.
The downside is that you're taking a gamble on how power prices will move in the future (not that they appear likely to fall any time soon). Watch out for fees if you bail out of a fixed-price contract early.
You will be surprised at just how easy it can be to negotiate a better deal - as the saying goes, "if you don't ask you don't get."
Create a second income
This doesn't mean you have to work harder or longer, just smarter.
Thanks to the sharing economy you can make extra cash, in some cases without having to lift a finger.
The bi-annual Sharing Economy Trust Index, produced by peer-to-peer lender RateSetter, found single, independent adults were the biggest earners in the sharing economy, making an average $158 a month.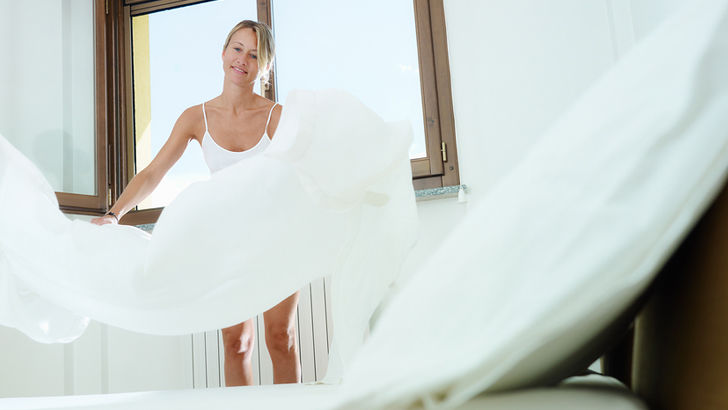 - Turn spare space into spare cash. Open up a room in your home for short-term accommodation. According to the Airbnb calculator, renting out a single bedroom in Sydney could add an extra $777 each month to your bank balance. Airbnb charges hosts a 3% service fee. You can also rent out an unused garage or car space through Parkhound and pocket up to $3000 annually. No listing fees apply on Parkhound.
- Join a ride-sharing service. Put your car to work by signing up as an Uber driver, or rent your car out for others to drive through the likes of DriveMyCar. With a car worth $24,000 you could earn an extra $840 a month.
- Flex some muscle. Run some errands, shift some furniture or do a delivery - and earn up to $5000 each month on odd jobs with Airtasker. A 15% service fee applies to all jobs. The fee covers insurance, handling and transaction costs.
The same tax rules apply to income you make from the sharing economy as to your other income.
Sell, sell, sell
Gumtree estimates 91% of Australians have unwanted items around their home - and the value of all this surplus stuff averages a whopping $5400.
List unwanted items for sale on sites like Gumtree or eBay, or consider Etsy for vintage goodies or collectibles, and watch the cash roll in.
The most commonly sold items online include homewares and furniture (24%) shoes, clothing and accessories (20%), electronic goods (18%) and games and toys (16%).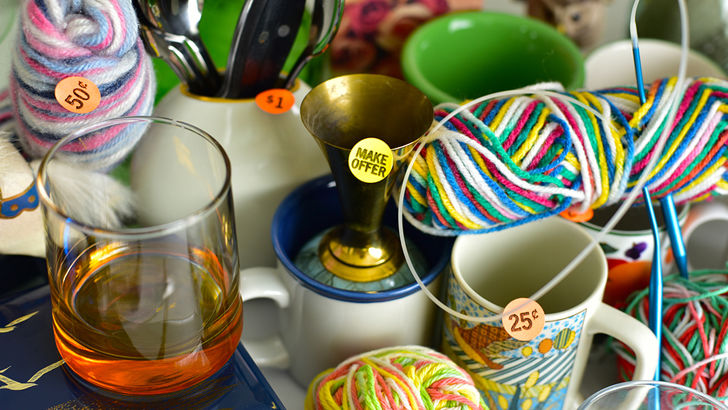 If you're a fan of garage sales, then you can expect to pocket around $380.
Market your event with plenty of local signage, list it on sites like Gazza's Garage Sales or garagesales.com.au and announce it with a tweet, Facebook post or Instagram pic.
For real pulling power, get the neighbours together to hold a combined garage sale. Check out sites like Garage Sale Trail for handy tips to maximise your moolah.
Get stories like this in our newsletters.