Can The Tinder Swindler teach us to spot scammers?
From a fraudster posing as a multi-millionaire German heiress to online dating experiences that disintegrate into a web of deceit and theft, stories about scammers are trending across streaming services. Whether you're hooked on The Tinder Swindler or Inventing Anna, why this obsession with the con artist?
Australian television producer and entertainment journalist Scott Ellis says it's because the nature of crime is evolving.
"White collar crime and this kind of stuff is becoming more prevalent - these are the big shows now because these are the big stories," he says.
"People watch it because they go, 'that could be anybody, I've got to be more careful'. We all know somebody who's had an experience [with a scammer] and we all get those fake phone calls every day.
"So there's something we can immediately relate to."
Scammers strike twice and prey on emotion
This month Scamwatch found people who have previously lost money to scams are increasingly being retargeted by groups promising to help them recover their funds in exchange for an up-front fee.
Australians have lost more than $270,000 to these operations so far this year, an increase of 301%.
This comes after Scamwatch issued a Valentine's Day warning to watch out for shonky behaviour while on the hunt for love. A record $56 million was sunk into dating and romance scams last year, and they remain the second most costly type of scam overall, after investment scams.
Ellis says it's these more personal attacks, which play on a victim's emotions and romantic intentions, that have risen through the TV and film ranks.
"These days, the way that you meet people is online. So people want to know the dark side of it, what can go wrong."
The ultimate example of this is Netflix's true crime documentary, The Tinder Swindler.
It details how Simon Leviev, born Shimon Hayut, conned women he met through Tinder out of thousands.
He executed these long-term cons by charming women with lavish gifts and displays of wealth - funded by women he had previously scammed - and then convincing them his life was in danger and he needed them to supply money, much of which they would never see again.
Would you fall for a love rort?
Some viewers might not see themselves falling victim to this kind of situation. But Daisy Armstrong says you'd be surprised by what you'll agree to under emotional manipulation.
"It's very easy to say, 'I wouldn't fall for that', until you've met someone that's good at it. Then your whole perception changes," Armstrong tells Money.
In 2016, the Griffith local says she met a man named Brett Joseph through Tinder and started a relationship that lasted six months and cost her an estimated $25,000. During this time, Armstrong says Joseph moved in with her and quickly started using her family's farming accounts to make purchases on the promise of repayment which never materialised.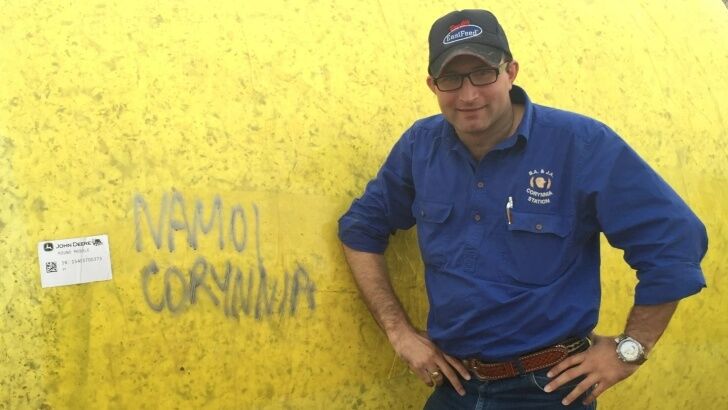 Armstrong says she initially believed this was possible as Joseph claimed he had large stores of wealth he planned to invest alongside her. She says she later found out that while this was happening, Joseph had been using numerous names and identities to strike up other relationships online, purportedly using photos of her family's property to enhance his status.
Armstrong has been extremely vocal about her experience, which is scarily close to those being portrayed in popular dramatised true crime stories.
"So many people messaged me about Dirty John and The Tinder Swindler, and I just can't watch them. They literally make me sick," she says.
For Armstrong, these retellings don't adequately reflect the emotional trauma happening behind the scenes, which is often what allows people to be taken advantage of.
She can see how viewers could become wiser to scammer tactics by getting an insider look into these experiences. But if they're watching to be reassured that justice will be served, she says they might be disappointed.
"There are not always consequences. In my instance, they couldn't prove that it was [Brett] active on my computer in my bank accounts and not me."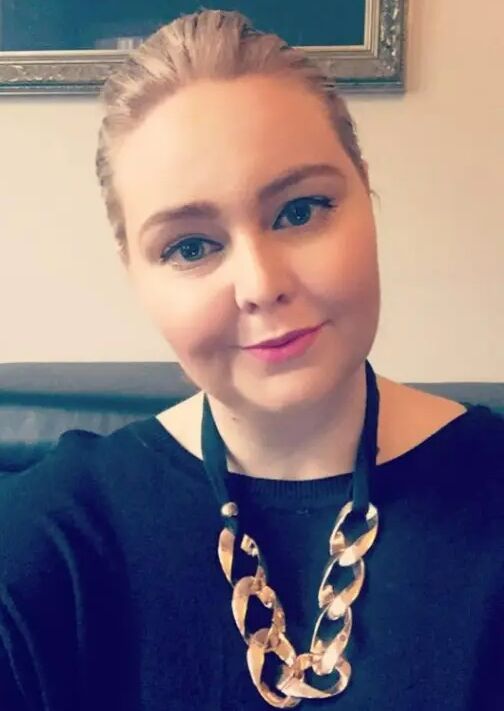 More than five years later, Armstrong says she's managed to retain her generous nature and is back on her feet financially. She remains confident that speaking publicly about her experiences has helped numerous others avoid the same hardship and abuse she's faced.
"If the multiple people before me had done what I did, it wouldn't have happened to me."
Different types of scams and how to spot them
Scamwatch estimates only 13% of people impacted by scams report it, meaning losses are much higher than statistics show.
Here are some of the more common and costly scams to look out for:
Romance and dating scams
More than half of these experiences reported to Scamwatch relate to dating online, but romance scams can happen well after you've met in real life. Tells include the person making grand statements of love early in the relationship, creating elaborate scenarios when asking for money they promise to repay or personal information they need, and offering to help you invest online.
Investment scams
Investment scams are costing Australians the most - the tally of losses for 2022 so far is over $48 million. So, carefully inspect investment opportunities - be they in cryptocurrency, real estate or shares - offering guaranteed returns and unrealistically large or immediate pay-outs, as they're likely not genuine. Investment scams can be spread through advertising, fake articles on social media, websites with fake ASIC endorsements or unsolicited direct contact online or over the phone.
Always remember, every person or business recommending a financial product to you needs an Australian Financial Services (AFS) licence - look these up through ASIC's financial advisers register.
Phishing scams
These are the most commonly reported scams. They involve a scammer posing as a legitimate business like a bank or internet provider and contacting you to confirm your personal financial details so they can access your money. Warning signs include grammatical errors or not using your full name in text or email communications, inaccurate web links and branding, and any communications to confirm banking details which you haven't initiated.
Online shopping scams
If an online deal seems too good to be true, requires an immediate wire or electronic funds transfer, or comes from a relatively new social media store or website with no contact details or refund policy, it may be fraudulent. These are more commonly international websites, but some feature stolen Australian Business Numbers (ABNs) and are designed to appear as local companies with Australian domains.
Westpac recently introduced a system that automatically blocks suspicious online card transactions from overseas retailers and notifies the account holder. While testing it last year, the bank detected over 11,000 transactions and found customers didn't proceed with the payment after getting the scam alert in more than 99% of cases.
False billing scams
These scams ask individuals or businesses to settle fake invoices for goods or services they haven't bought or don't intend to buy. This might be offices supplies, subscription renewals or advertising deals. If you've never heard about these expenses before, the fees seem unusually high, or the person contacting you claims the government requires your listing on a register, investigate it as a potential scam.
Like to learn by osmosis? These documentaries can teach you all you need to know about money.
Get stories like this in our newsletters.