Where to buy: Top 50 property hotspots for 2020
The most successful property investors in 2020 will be those who think small. For the past six years, including 2019, it's all been about big: the two big cities, their boom, their downturn and their recovery.
Mercifully, 2020 will see the focus move elsewhere. Some of the smaller capital cities will capture attention and there will be increased awareness of regional areas, especially those with economic diversity and less reliance on agriculture.
While 2019 ended with the media obsessing over the size and speed of the recovery in Melbourne and Sydney, the apparent level of growth in the latter months of the year is unsustainable. It reflected a reaction to improved conditions in a climate of low supply - not to mention a media overreaction to short-term data from one research source.
Forecasters have tipped Melbourne and Sydney to lead the nation on price growth in 2020, but most are simply predicting the recent past - extrapolating recent events into the future.
Indeed, some of the media commentary on big city prices late in 2019 was beyond rational, converting a short-term rebound in some of the data into a national sensation.
A more sophisticated approach, which involves looking at underlying economic factors and leading indicators, suggests other places will rise from the pack in 2020, while conditions in Melbourne and Sydney settle down to generate a "normal" market.
Key factors driving markets
The federal election result in May was critical, because it removed the biggest brake on major markets - the fear of Labor's tax policies. Then followed, in rapid succession, the APRA relaxation of lending criteria, tax cuts, measures to help first home buyers and interest rate reductions. Consumer sentiment about real estate improved and the tone of media coverage turned generally positive.
Those are the macro factors, the background against which local markets operate. Real estate markets are essentially driven by local economic events and, at a street level, the pumping markets are those underpinned by economies that are vibrant and generating jobs.
The mainstream media, fed by attention-seeking economists, tend to discuss Australia as a single market, usually extrapolating the situations in Melbourne and Sydney into a national scenario that depicts either runaway booms or unprecedented declines.
Proper analysis shows there are always differences from one city to the next, driven by local conditions - and indeed many different scenarios can play out within a single city. This explains why the previous booms in Sydney and Melbourne coincided with lengthy downturns in Perth and Darwin and relative stagnation in Brisbane and Adelaide.
From 2011 to 2019, Sydney and Melbourne prices had six years of strong rises, followed by two years of reversal (ABS data).
Throughout that period, Perth house prices had two years of increases, followed by six years of gradual decline. Darwin rose until 2014, then had five years of sharp decreases in its pricing levels. Those cities were at the centre of struggling economies and in stark contrast to Victoria and NSW.
Since 2011, Brisbane has had eight years of gradual increases, with no down years. Adelaide and Canberra have had similar scenarios. These cities are due for bigger things, helped by improvements in their local economies.
What to look for
Australian real estate consumers are particularly poorly informed. Time-poor buyers and sellers have little time for genuine research and get their information by absorbing sound bites and click-bait headlines from the mainstream media.
Most of what consumers absorb relates to median prices and auction clearance rates, both of which are rife with rubbery figures. Most information is about movements in median prices and is generalised in nature (one figure to describe a large city or the entire nation).
This data tells us about the recent past (and figures from one source are often contradicted by those from another), but seldom informs the future.
There are better ways. Consumers can find clues about future price performance by charting vacancy rates, rental movements and sales volumes in targeted locations.
Rental growth, strongly influenced by the level of vacancy rates, is often a key forward indicator of price growth. Sydney had a period of low vacancies and strong rental growth, before embarking on its price boom from 2012 onwards. Hobart, the strongest of the capital cities in recent years, was sparked by its ultra-low vacancies and big rental growth and has had three years of good price performance.
Changes in sales volumes are often a precursor to price patterns. When demand levels change in a market, it takes time for prices to react. Sales activity peaked in both Sydney and Melbourne a long time before it was reflected in price declines in 2018 and early 2019.
Shortages are a key factor
Vacancy rates in most areas across Australia are low. Construction levels for new dwellings dropped sharply in 2019 and vendors have been surprisingly slow to respond to the higher demand that emerged in major markets in the second half of the year. Rising numbers of buyers have been competing for good properties, with listing levels low.
Hobart, Adelaide and Canberra all have vacancy rates around 1% or lower. Melbourne, Brisbane and Perth are all between 2% and 2.5%, with Brisbane and Perth much tighter than they were one or two years ago.
Darwin is gradually improving and only Sydney among the capital cities has areas of oversupply.
Many of the key regional markets throughout Australia have low vacancies also, with rents growing steadily. In Ballarat, in Victoria, vacancies hover around 1.5% in a market that has been attracting demand from both home buyers and investors out of Melbourne. In Mackay, in Queensland, vacancies have dropped from a peak around 9% five years ago to about 1.5% today, helping the city to lead the central Queensland revival in 2019.
Areas with good prospects
The cities where the indicators (including improvements in the local economy and infrastructure spending, as well as vacancy rates and rental trends) point to advances in real estate markets are Brisbane, Adelaide, Canberra and Perth.
There will be opportunities to buy well in Darwin by those willing to take a punt on recovery in the Northern Territory economy.
Melbourne and Sydney will have positive years, with price growth moderating as the year progresses. But these are big markets, so there will be (as always) regional differences. Demand for well-located apartments with reasonable affordability will be strong.
And the forgotten markets will be the regional ones, where astute buyers can find excellent value for money in growth centres, if they know what to look for.
NSW
As vendors increasingly join the party in 2020, some of the heat will come out of auctions and prices towards the upper end of the market. Evidence that the NSW economy is losing some steam will also help to defuse the momentum evident late in 2019.
First home buyers are active in Sydney, notwithstanding the high prices, and there will be a surge in the early months of the year, thanks to the federal assistance scheme. First-timers will also boost momentum in unit markets, given the evidence that many young buyers prefer an apartment lifestyle, in addition to greater affordability.
There was evidence in 2019 of unit markets holding up strongly in suburbs where house prices had dropped markedly. Expect demand to be strong in 2020, nudged by first-timers, downsizing retirees and migrants. Currently there's no supply shortage but that will change as the year rolls on, putting pressure on prices.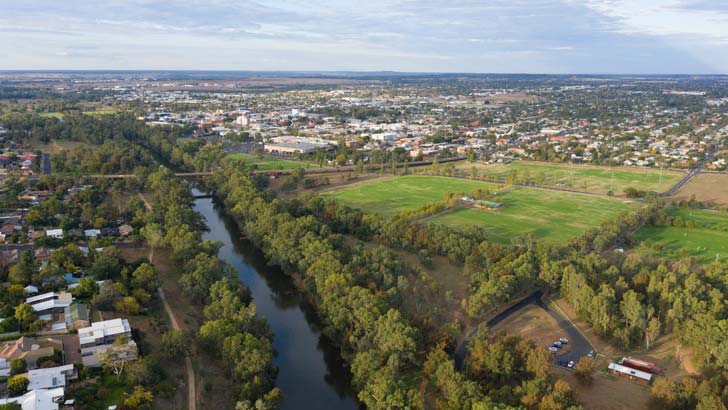 I expect the northern beaches to do particularly well while, in the west, suburbs close to the emerging new airport at Badgerys Creek will attract growing interest as work on the new infrastructure unfolds. Infrastructure spending was a key influence in driving Sydney's previous boom.
There's a life in NSW beyond Sydney and the state has many strong regional centres, despite the impact of drought and bushfires. In the previous cycle we saw regional markets close to the city catch the Sydney wave, so I expect to see revitalisation in areas such as the Central Coast, Newcastle/Hunter Valley and Wollongong.
Further afield, Orange, Wagga Wagga, Dubbo and Albury-Wodonga are among the markets I expect to do well.
Standout location: Northern Beaches
This precinct was one of the most resilient amid the Sydney post-boom downturn. Sales activity stayed solid and prices in the apartment markets held up well. Major projects, including the $600 million Northern Beaches Hospital, are generating jobs. The proposed Beaches Link tunnel will make commuting to employment nodes and the Sydney CBD easier.
2019 reviewed: Queanbeyan
Like nearby Canberra, Queanbeyan has low vacancies and demand from buyers and renters is strong. Several Queanbeyan suburbs grew prices by between 5% and 10% .
Victoria
The elements that drove the previous Melbourne boom - a strong local economy, population growth and infrastructure spending - remain very much in play, Melbourne's upper end came roaring back towards the end of 2019, in the post-election revival.
Unlike Sydney, Melbourne has a tight vacancy situation and that will help keep some pressure on prices. I expect middle-market areas with good real estate bones (infrastructure, public transport, proximity to jobs nodes and good-quality dwellings) and reasonable affordability to attract strong demand. That's particularly so for precincts that offer good alternatives in the apartment market.
The Moreland and Darebin precincts a little north of the Melbourne CBD provide great examples. These areas have character suburbs close to big jobs nodes, with good transport links, plus good affordability in their unit markets.
While Melbourne was having its post-boom correction in the first half of 2019, regional Victoria was charging ahead, with many centres delivering double-digit annual growth in house prices. It's no coincidence that regional Victoria is a national leader on jobs growth and has Australia's lowest jobless rate.
The price growth trend has been rippling out from the capital - through Geelong, Ballarat, Bendigo, Pakenham and Warragul - to reach more distant towns such as Echuca, Shepparton, Wangaratta and Wodonga. There will be further growth in 2020 in the strongest centres like Ballarat and Bendigo.
The affordable towns of the Latrobe Valley centres, headed by Traralgon, will also attract demand from home buyers and investors.
Standout location: City of Moreland
This precinct was highly resilient to the post-boom correction, especially the unit markets in suburbs like Brunswick and Coburg. Proximity to the CBD, good transport links and a major education/medical employment hub are among the core factors driving the Moreland market. Apartments remain affordable for first home buyers.
2019 reviewed: Bendigo
Regional Victorian did well, with Bendigo one of the best. Suburbs like Heathcote (up 21%) and East Bendigo (16%) had big price growth. Rents rose, with vacancies below 1.5% in many postcodes.
Queensland
Real estate watchers are becoming cynical of forecasters tipping the Brisbane boom, but the city is likely to deliver more in 2020. Analysts have suggested for years it would follow Sydney and Melbourne into a boom, but they failed to understand that Brisbane lacked the fundamental drivers pushing the big city upsurge: a strong local economy, big population influx and major infrastructure spending. High vacancies were another speed bump for Brisbane.
But now many of the ducks are falling into line for the Queensland capital, with south-east Queensland once again leading the nation on net interstate migration and big infrastructure starting to crank up. Housing finance in south-east Queensland is steadily increasing.
Surveys of investor intentions put Brisbane at the top of the list of targets, helped by the affordability comparison. Let's face it, Brisbane is due - and the absorption of most of the previous unit oversupply helps the process.
The middle market in the northern suburbs is an outperformer for Brisbane, helped by attractive pricing, good transport infrastructure and the big Australia TradeCoast jobs nodes around the airport and seaport. The new university campus at Petrie boosts nearby suburbs like Lawnton and Petrie.
The recovery of markets in central Queensland was a feature of 2019, headed by Mackay and Emerald. Now Rockhampton and Gladstone are showing signs of joining in, though investors should remember how volatile resources-related centres can be.
Further north, Townsville is overdue for revival and has a big infrastructure spend in the works.
Meanwhile, the Sunshine Coast continues to be one of the most compelling economic growth stories anywhere in Australia and its property market will provide long-term growth.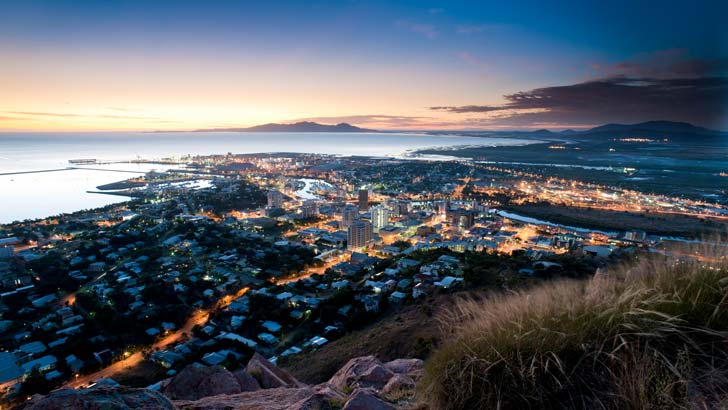 Standout location: Moreton Bay LGA
Brisbane is poised to enjoy its time in the spotlight and some of its more affordable precincts will attract first home buyers and investors on a budget. Northern suburbs like Petrie and Lawnton offer attainable houses in an area with excellent facilities and infrastructure. The Redcliffe Peninsula offers an affordable bayside lifestyle boosted by train links to central Brisbane.
2019 reviewed: Townsville
The long-awaited recovery was stalled by floods in February, but by year's end some suburbs were delivering price growth, headed by Cranbrook (14%) and Hermit Park (8%).
Western Australia
Perth showed clear signs of recovery late in 2019 and is poised to deliver some growth in the new year. Vacancies have steadily reduced and rents are growing again, a clear indicator of future price movements, on the back of WA's economic revival. Evidence of prices fighting back is now being seen in data from SQM Research and CoreLogic.
With the local economy and property market so long in downturn (the market last peaked in 2013), it's easy to forget that Perth historically has been a national leader on growth in population and house prices.
After five years of gradual decline, there are good buying opportunities across the city and forward-thinking investors are already active. Perth house prices remain below the levels of 2010. There are particularly good opportunities to secure properties with zonings that allow a second dwelling to be built.
Perth now has the highest affordability levels of any capital city and first home buyers boosted by cheap finance and government assistance (the state government is offering major incentives for off-the-plan purchases) will find good pickings. The City of Kwinana in the city's south offers houses in the $200,000s, close to major jobs nodes.
Middle-market areas including the LGAs of Stirling, Melville and Joondalup will attract a growing number of buyers.
Outside the state capital, key resources regional centres like Port Hedland and Karratha will continue to grow their prices after finding the bottom of the trough in 2018 - with a long way to go to reach the crazy pricing levels of the mining investment boom.
Port Hedland's median house price rose 15% in 2019, but at $435,000 remains a long way south of the peak levels, which topped $1 million.
Standout location: City of Melville
The Perth market shows signs of recovery and one of the standout performers is Melville. Several suburbs have growing buyer activity and some have recorded price growth in the past 12 months. Melville benefits from being close to the major east-west transport corridor linking Perth Airport to the Port of Fremantle. Strong infrastructure spending suggests this market is well placed to grow.
2019 reviewed: Stirling
While the generalised data suggested Perth prices fell further in 2019, many Stirling LGA suburbs delivered moderate growth, headed by Carine (up 6%).
South Australia
Adelaide is one of the standout markets among capital cities but receives little recognition. Its consistent sales performance is noteworthy and almost two-thirds of its suburbs have had price growth in the past year, led by double-digit rises in some markets.
I see Adelaide as Australia's most underrated market. It keeps delivering good sales activity and above-average results on house prices in selected precincts. It has avoided the boom-bust scenarios seen recently in Melbourne and Sydney and the sharp downturns that have plagued Perth and Darwin.
Around 65% of Adelaide suburbs have experienced growth in their median house prices in the past 12 months, often by more than 5%. The list of places with growth above 10% is dominated by middle-market suburbs. But there are high-growth pockets spread throughout various market sectors and price ranges.
Adelaide will attract growing attention in 2020 and beyond as the impact of major events becomes evident: the rollout of $90 billion in navy vessels and the evolution of the city as the high-tech innovation capital of Australia.
Middle-market precincts not far from the CBD, including West Torrens and Marion, offer tremendous value and will attract investors. These precincts, like many in Adelaide, have low vacancy rates and good rental returns.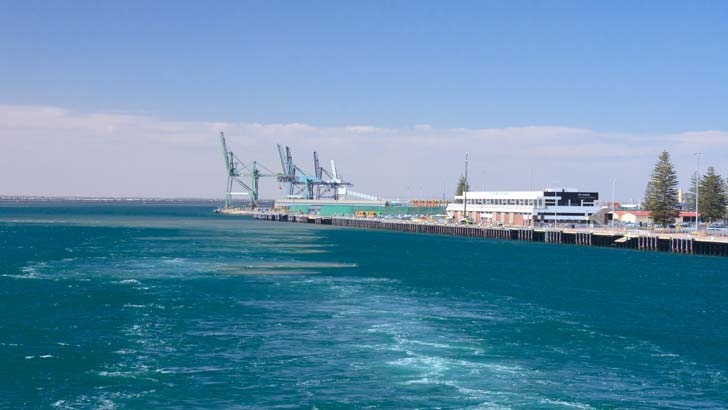 The suburbs of Port Adelaide-Enfield (pictured above) will prosper from the construction of the naval vessels and from the relocation of state employees from central Adelaide.
Standout location: City of Marion
Tonsley Innovation District is now home to 30 research, technology and science businesses, plus a new teaching hospital and university campus. Major transport projects are improving the connectivity between freight hubs and seaports. Marion offers suburbs with houses priced in the $400,000s, plus low vacancy rates.
2019 reviewed: Port Adelaide-Enfield
Adelaide overall moved only moderately, but many Port Adelaide-Enfield suburbs did better. Broadview rose 12%, while others (such as Gilles Plains and Lightsview) managed 6%-7%.
Other states and territories
Tasmania and the ACT have provided the leading capital city markets in the past 12-18 months. Hobart and Canberra have had the lowest vacancy rates and have led on rental growth, with Hobart also the outstanding city on house price growth, a status it has maintained for the past two years.
The two cities continue to stand out as tight markets with good demand.
Hobart has passed the peak of the current cycle and it was noteworthy that while it continued to lead capital city Australia on price growth in 2019, the rate of increases moderated somewhat.
The opportunity in Hobart is to build new dwellings in a city where vacancies hover around 0.5% and rents are growing at the fastest rate in the nation.
Regional Tasmania has also recorded prolific price growth in the past two years and the state's second city, Launceston, has attracted interest from the mainland, from both investors and home buyers. Like Hobart, these regional markets have mostly passed their peaks,
but will carry some growth momentum into the new year.
Canberra is an underrated and often overlooked market that is underpinned by one of the nation's strongest state/territory economies, the highest incomes and the lowest unemployment. Vacancies hover around 1% and rents continue to grow steadily. There's always consistent demand in the Canberra market and price growth will be solid in 2020. The overriding characteristic of Canberra is that it's always steady - it seldom booms and it never busts.
Markets just over the NSW border around Queanbeyan offer an attractive alternative 15 minutes from central Canberra.
Elsewhere, the Northern Territory has been the basket case of the national economy in recent years and is finding it difficult to generate recovery drivers.
The Darwin market had its last price peak in 2014 and has had five years of significant decline since then, with $100,000 wiped off the value of the typical house.
There were tentative recovery signs late in 2019, with vacancy rates trending in the right direction and indications that price decline is coming to a halt. Sales activity has picked up, with first home buyers taking advantage of low prices, government assistance and cheap finance.