Top five places around Australia to buy property in 2021
Australia is on the cusp of a national real estate boom - the first since the start of this century.
In many parts of the nation, the strong up-cycle is already happening.
Looking to buy in 2021? Here are the top locations in your state.
New South Wales
Many market jurisdictions nationwide enter 2021 poised for big growth, but few places more so than regional NSW.
With sales activity rising in regional centres right across the state, markets outside Sydney are well-positioned to benefit from trends driven by lifestyle and infrastructure spending.
The Central Coast is the ideal fit for the "affordable lifestyle" trend, providing a cheaper alternative close to Sydney, and many of its suburbs saw considerable uplift in sales activity in the second half of 2020.
The Blue Mountains and the Southern Highlands also look likely to have vibrant markets.
Further afield, Orange, Wagga Wagga, Dubbo, Goulburn and Albury-Wodonga are well placed among the inland centres, while "sea change" demand will boost Byron Bay, Ballina, Port Macquarie, Coffs Harbour, the Tweed region and the towns of the Eurobodalla local government area.
Sydney emerged quite well from the difficulties of 2020 and looks set for a better year overall in 2021. The northern beaches and the inner west will lead the more expensive markets, while younger buyers will target more affordable areas like Blacktown, Penrith and Campbelltown.
The substantial infrastructure spend in Sydney will also put the spotlight on these cheaper areas, especially with the continued rollout of the new airport and the Aerotropolis.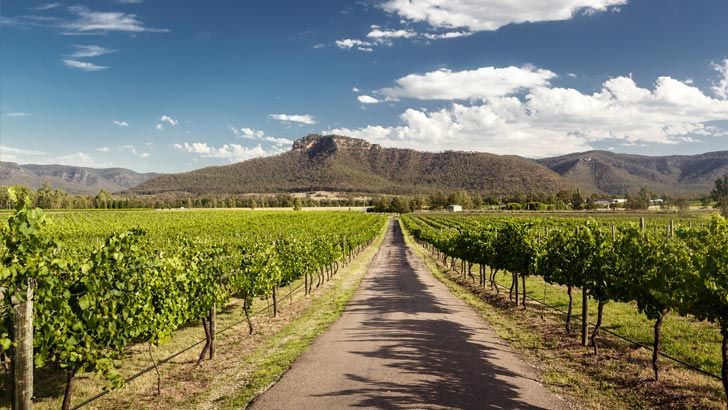 Standout location: Hunter Valley
The region is a natural fit for the two trends expected to dominate 2021, the infrastructure-led property boom and the exodus to an affordable lifestyle. This is a renowned wine district and the home of horse breeding as well as a key centre for energy production. A big infrastructure spend includes the $700 million Singleton bypass and a major gas pipeline. Centres such as Maitland, Singleton and Muswellbrook are expected to thrive.
2020 reviewed: Northern Beaches: While 2020 was a struggle year for Sydney, some precincts did well, headed by northern beaches suburbs like Dee Why (up 18%), Allambie Heights (12%), Avalon Beach (13%), Mona Vale (15%) and Frenchs Forest (17%).
Victoria
Melbourne had a lot to deal with in 2020, but it remains a strong and resilient city and we can expect it to revel in the post-lockdown freedoms. Even with all the restrictions throughout much of 2020, it managed to deliver price growth in many suburbs. I expect 2021 to be a big year for the city's market.
Lifestyle and infrastructure are the big drivers and the City of Monash is a good expression of both, offering great amenity at a relatively affordable price and boosts to come from expansions to its medical-educational precincts and the advancement of the Suburban Rail Loop.
Affordable areas, including the municipalities of Whittlesea, Hume, Brimbank and Casey, will see plenty of activity from first home buyers. Estates offering affordable land will be busy.
Regional Victoria has been, for the past three years, the national leader of the trend that is seeing large numbers relocating from the big cities to the hill and sea change areas. Geelong and Ballarat continue to be strong, and Bendigo is also rising, but the movement has rippled out to more distant regional centres such as Warrnambool, Mildura, Wangaratta, Wodonga and the towns of East Gippsland.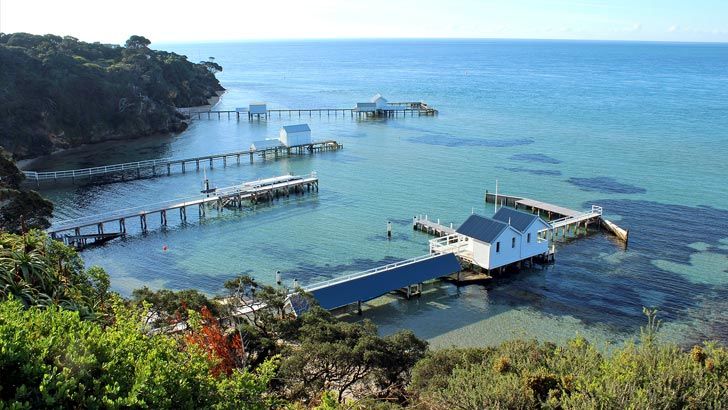 Standout location: Mornington Peninsula
The peninsula on the southern fringe of the Melbourne metro area ended 2020 as the city's most vibrant market. It will continue to thrive as more people leave the inner city in search of lifestyle at affordable prices. The precinct has a good track record of growth and ultra-low vacancies and has a range of pricing throughout its suburbs, from $500,000 to $1.5 million.
2020 reviewed: City of Moreland: The well-located suburbs of the Moreland local government area, a little north of the CBD, did remarkably well amid the restrictions inflicted on Melbourne in 2020, with places like Brunswick, Coburg, Glenroy and Pascoe Vale recording double-digit growth in median prices for both houses and units.
Queensland
Brisbane is overdue for a boom and we saw the first signs of an upcycle in 2020, with vacancies down and rents rising in all precincts except the CBD and inner-city suburbs (where vacancies remain high) and sales activity surging in the second half of the year.
Double-digit growth in house prices in many of the pricier areas in the past year is another signal of rising momentum.
Brisbane is benefiting from interstate migration, as refugees from the biggest cities target the more affordable Queensland capital. Spending on major new infrastructure, a missing element in recent years, will have a big impact in 2021.
The inner north has rising momentum and first home buyers are targeting the Moreton Bay LGA in the far north and Logan City in the far south.
Regional Queensland is poised to be a national leader in sales activity and price growth. This is the most buoyant regional market in six years.
Large numbers of Australians are moving north and targeting affordable lifestyle areas like the Sunshine Coast, Mackay and Townsville.
Regional centres impacted by the resources sector are rising also, with the mining sector gathering strength. There are signs of recovery in centres like Gladstone and Emerald.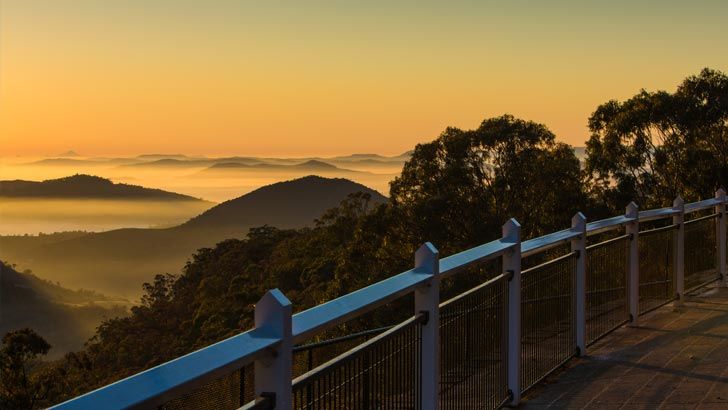 Standout location: Toowoomba
Australia's second biggest inland city has strong influences from the infrastructure-led economic recovery and the movement of people from the big cities. New transport infrastructure is having a big impact and there is more to come, most notably the $14 billion Inland Rail Link. Most suburbs have median house prices in the $300,000s and $400,000s and vacancies are close to zero.
2020 reviewed: Moreton Bay LGA: This growth precinct in Brisbane's north performed well in 2020, with suburbs like Caboolture South, Bellara, Bellmere and Upper Caboolture recording house price growth in the 7%-10% range.
Western Australia
It's been a long time between upcycles for Perth but its time is near. The second half of 2020 showed signs of uplift, with vacancies low, upward pressure on rents, sales activity increasing and early indications of a return to growth.
Property markets are being boosted by improvements in the WA economy, with the resources sector rising and a growing list of big infrastructure projects in Perth.
First home buyers have high levels of support and this cohort is leading the Perth revival. There have been notable increases in buying activity in outer-ring areas such as the municipalities of Wanneroo, Rockingham and Armadale.
Solid middle-market areas, including the municipalities of Melville, Stirling and Joondalup, are poised for good growth in 2021.
The latter part of last year saw evidence of regional areas south of Perth joining the nationwide affordable lifestyle trend, notably Mandurah. There were also signs of improvement in Bunbury, Busselton and Margaret River.
Key resources regional centres like Port Hedland and Karratha have continued to grow their prices after finding the bottom of the trough in 2018, with still some way to go to reach the crazy levels of the previous mining investment boom. A new resources boom is building, likely to be boosted by the big infrastructure spend planned by state and federal governments, so prices in these centres will show further recovery.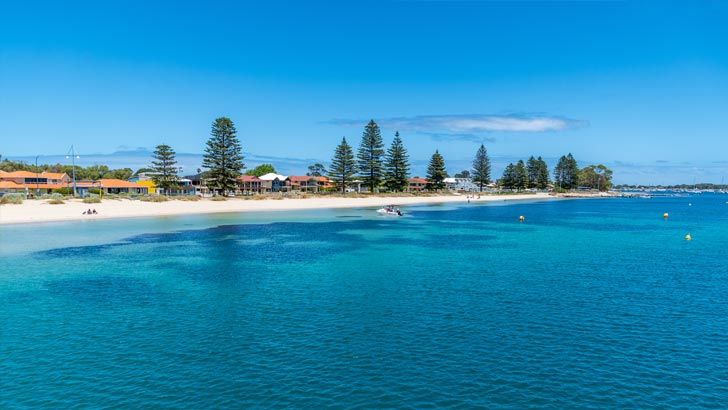 Standout location: Rockingham: The suburb is the designated centre for government infrastructure in south Perth. The Rockingham LGA offers affordable suburbs - most with median house prices in the $300,000s - beside the bay and close to some of Perth's biggest jobs nodes. With first home buyers busy in Perth, this precinct will thrive in 2021.
2020 reviewed: City of Melville
The suburbs of Melville epitomised the beginnings of the Perth revival in the second half of 2020, with vacancies below 1% in many postcodes and suburbs like Applecross, Leeming, Melville and Willagee recording moderate price growth.
South Australia
Adelaide was one of the best capital cities in 2020. CoreLogic data shows it produced price growth in every month except one after the pandemic struck in February.
Adelaide keeps delivering good sales activity and above-average results on house prices in selected precincts. It has avoided the boom-bust scenarios seen in recent years in Melbourne and Sydney and the sharp downturns that have plagued Perth and Darwin.
With a median dwelling price around $460,000, Adelaide offers great value for money. The outer-ring precincts in the north have the most affordable suburbs in capital city Australia and there was a surge in sales in the City of Playford (where some suburbs have medians below $200,000) in the second half of 2020.
There will be strong results there and in neighbouring Salisbury this year, but also in middle-market areas that offer good quality at attainable prices, including the municipalities of Marion, Port Adelaide, Campbelltown and Tea Tree Gully.
While Adelaide is the most underrated market in the nation, regional South Australia is perhaps the most surprising. Most of its towns have recorded strong price growth in recent years, but they continue to fly under the media radar screen.
The Victor Harbor area is rising, as are the towns of the Barossa Valley, and we will see further improvement in regional centres like Whyalla, Mount Gambier and Port Lincoln.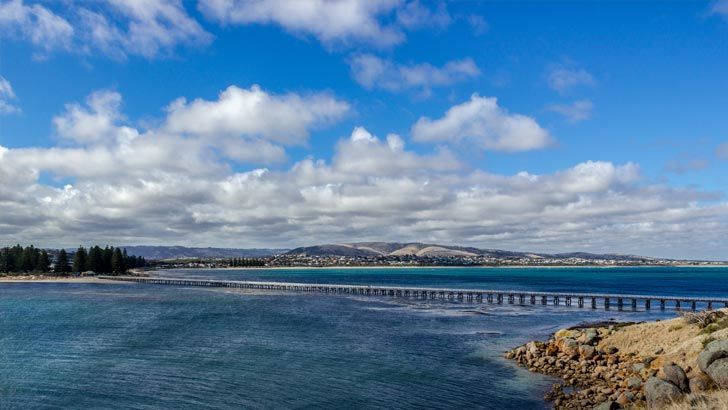 Standout location: Victor Harbor
The seaside towns about 80km south of central Adelaide are rising as people seek affordable lifestyle areas. Victor Harbor, Encounter Bay, Port Elliot, Hayborough and McCracken all entered 2021 with sales activity and prices rising. The median house price for Victor Harbor rose 10% in 2020 but is still just $370,000.
2020 reviewed: City of Marion
Most Marion suburbs recorded price growth in 2020, headed by Hallett Cove (6%), Trott Park (5%), Marion (8%) and Plympton (7%).
Other states and territories
The "other states and territories" deserve greater prominence - Canberra, Hobart and Darwin have been among the outstanding performers in 2020. They also have extremely low vacancy rates and rising rentals.
Canberra stood out as the only capital city to deliver price growth every month after the pandemic struck in February, according to CoreLogic data. House prices rose 8% last year.
Hobart has been a leader on capital city price growth for several years and in 2020 recorded a further 6.5% increase. But Regional Tasmania did better, rising 10.5%, says CoreLogic.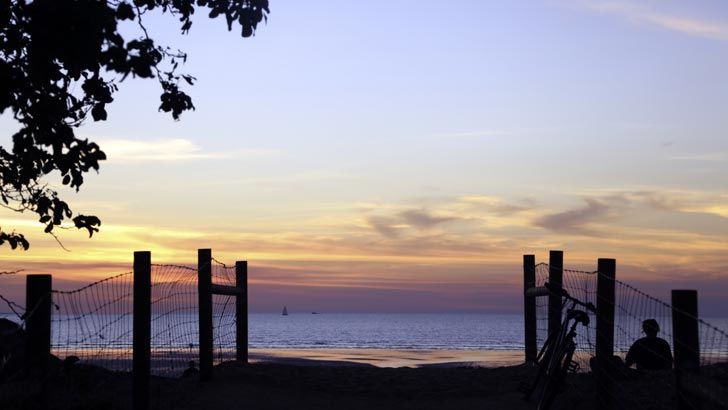 After several years of decline, Darwin prices surged in the second half of 2020 and were up 9% by the end of the year.
Canberra, Hobart and Darwin all have vacancy rates well below 1%, according to SQM Research figures published in December. Rents have surged in Darwin in particular.
We expect Canberra to do in 2021 what it always does: deliver steady, consistent markets with solid price growth.
The greatest price uplift for Tasmania this year is likely to be seen in the regional towns, where there was a noticeable increase in sales activity in the second half of 2020. The Tasmanian economy is ranked No.1 in the nation by CommSec's State of the States report and this healthy economy will continue to drive price growth, further boosted by the lifestyle trend, for which Tasmania is a natural fit.
Darwin is clearly on the comeback trail - how far this extends will depend on the Territory economy, which continues to be weak. It has been the only city suffering population loss in recent years, but the trends unleased by the pandemic, with an influx from other parts of Australia, may reverse this.
Get stories like this in our newsletters.