What Queen Elizabeth's death will mean for Australia's money
Queen Elizabeth II has passed away after 70 years on the throne. She was a woman of great influence. But what can Australia expect with her passing?
Queen Elizabeth can certainly take a bow. She held the top job on the UK throne from February 1952, making her the world's longest reigning female monarch - though not the longest serving monarch. That spot is reserved for France's Louis XIV, who reigned for 72 years from 1643 until 1715.
Many of her subjects hoped Queen Elizabeth would pip Louis from his perch. After all, longevity is in her genes. King George VI, Elizabeth's father may have died at age 56 (he was a heavy smoker), but the Queen Mother lived to 101.
Nonetheless, the Queen lived to age 96 - a good innings for anyone, and a tremendous effort for a monarch who swore in new British Prime Minister Liz Truss just 48 hours before she passed away. It was characteristic of the Queen's devotion to a life of service.
Understandably, Her Majesty's passing is dominating media headlines, and will likely do so for some time. Flags are being flown at half mast, the lights of the Eiffel Tower have been switched off, and there will be a 10-day period of mourning before the Queen's funeral is held.
At the moment of her death, Prince Charles was declared King. This means Australia now has a new Head of State, though it could be many months before his official coronation takes place.
How will the Queen's death affect Australians?
As Australia's Head of State, Queen Elizabeth was greatly loved by many of her Aussie subjects. But she didn't wield much economic clout.
Earlier this year, Money spoke with Shane Oliver, the head of Investment Strategy and Chief Economist at AMP Capital, who said, the Queen's death "may cause a brief dip in consumer confidence in the UK, but it would likely be short-lived assuming there is a smooth transition to a new monarch." He added, "It's hard to see much impact in Australia."
So, from a financial perspective it will be business as usual down under.
What happens to coins now that Charles is King?
If the death of past monarch's is anything to go by, people may start hoarding coins featuring Queen Elizabeth in the hope they'll increase in value.
The catch is that collectibles such as coins, require scarcity to become valuable. One of the downsides of having the same monarch for seven decades is that there is no shortage of coins bearing the Queen's image.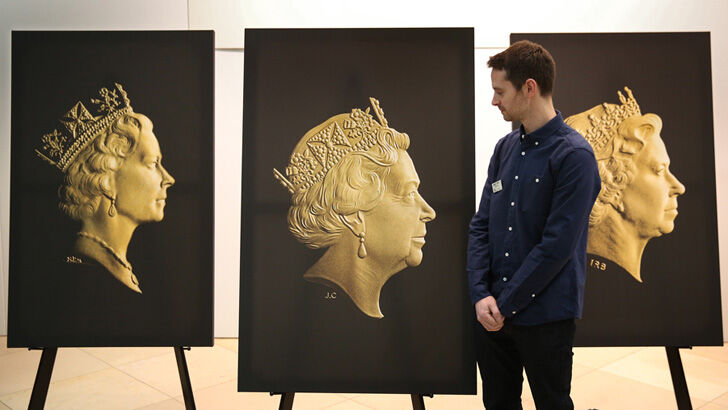 Since 1966, when the Royal Australian Mint began producing decimal coins, it has pumped out 15 billion circulating coins featuring the Queen. But her image has varied over the years.
Since her coronation in 1953, six profiles or 'effigies' of Queen Elizabeth II have appeared on Australian coins, each finetuned to reflect her ageing. The sixth, and as it turned out, final design was unveiled in 2018 and can be seen on coins dating from 2019. Coins carrying previous portraits of the Queen remain in circulation.
Despite the abundance of coins bearing the Queen's image, some commemorative coins may rise in value. Purple-striped $2 coins issued in 2013 to celebrate the 60th anniversary of the Queen's coronation are currently trading at up to $350. Around one million of these coins were minted so they don't quite tick the scarcity box just yet.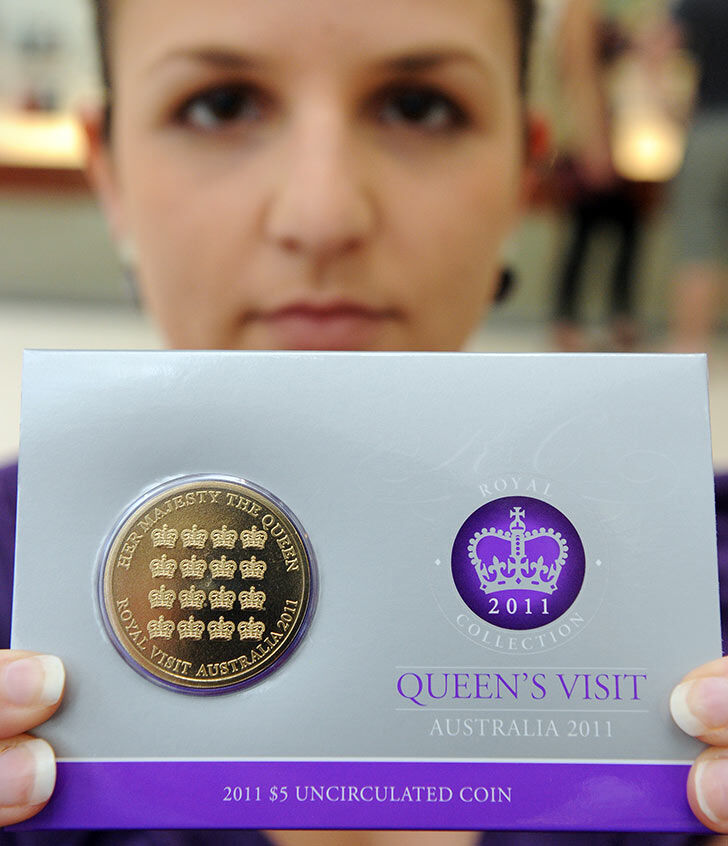 That said, those who picked up special edition coins celebrating the Queen's platinum jubilee in June 2022 may have been on to something. The Perth Mint was selling 1/4oz gold coins to celebrate the jubilee. Priced at $1,025, these obviously aren't the sort of thing you'd use to unlock an Aldi shopping trolley. But as the coins are now completely sold out, we could see demand among collectors push up their value.
If you're after a coin with serious collectible clout, have a rummage through your small change. You could find a rare 2007 double-headed 5 cent coin featuring the Queen's head on both sides - a production error by the Mint.
The coin currently sells for around $3,000-5,000 depending on condition. The Queen's passing may just enhance the value of such oddities.
When will King Charles appear on Australian coins?
The bigger question is when will we start seeing King Charles on newly minted coins? And how long will we be able to use coins featuring Her Majesty after she dies?
Money approached the Royal Australian Mint for the answers, but was advised "The Government's policy is not to comment on questions such as these". So it's a case of watch this space.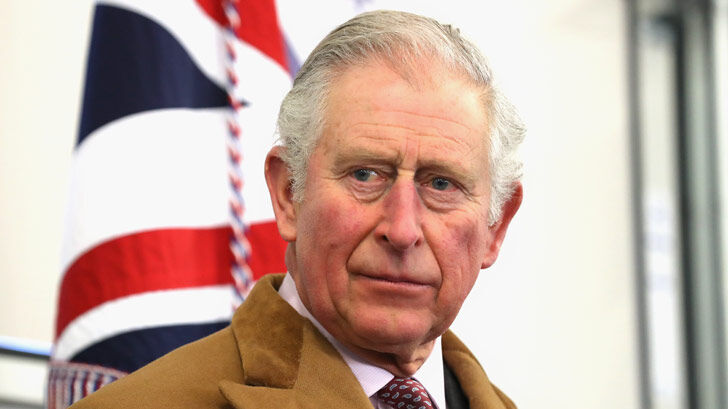 If we follow the UK process, the Mint could start rolling out coins bearing the profile of King Charles in the not too distance future.
Earlier this year, sections of the UK press hinted that (then) Prince Charles had already sat for his coin 'portrait' in preparation for his mother's passing. Given that the monarchy runs like a well-oiled machine, that's highly likely. So from here we can expect a slow but steady decommissioning of coins featuring Queen Elizabeth, something that's likely to occur over a period of years.
A key difference between coins featuring Queen Elizabeth and those bearing King Charles' image, is that the new King's profile will face to the left. Take a look at any coin, and you'll see the Queen always faces to the right.
According to the Royal Australian Mint this reflects a tradition, believed to have started with Charles II back in the 1600s, which dictates a new monarch's portrait will face in the opposite direction of their predecessor.
When it comes to bank notes, these are produced by Note Printing Australia Limited (NPA), a Melbourne-based company wholly owned by the Reserve Bank. At present, only the $5 note features an image of the Queen. So, again it's anyone's guess if we'll see an issue of commemorative notes featuring the old or new monarch.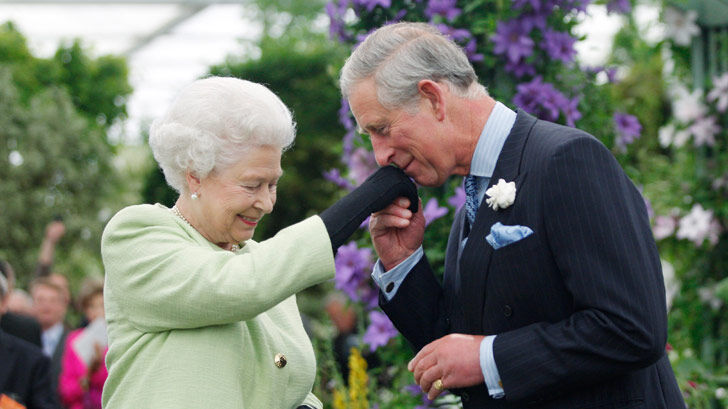 A tidal wave of memorabilia
What is virtually guaranteed to happen with the Queen's passing, is an influx of memorabilia flooding the market.
The likelihood of these items rising in value is slim. My own family owned a glass plate dating from 1952 with a double image of King George VI and Queen Elizabeth marking the King's death and Elizabeth becoming Queen.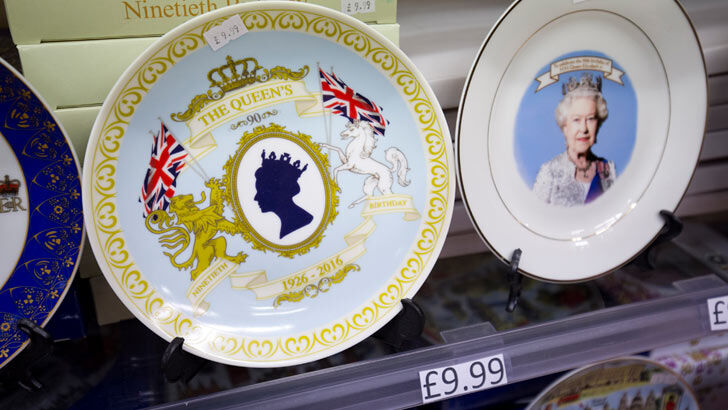 The plate had been in the family for 70 years, which is remarkable given that we break crockery on an almost weekly basis.
Sadly, an online check revealed identical plates trading on sites like Etsy and eBay for an underwhelming $9. Realising the plate was never going to form the nucleus of family wealth, we recently donated it to the local op shop.
It's a similar story with other collectibles. Cups and saucers, tea caddies and the obligatory tea towels dating from 1953 generally sell for less than $50.
Moves to ditch the monarchy
What of that other issue - the republican movement?
It's been over 20 years since Australia held a referendum on becoming a republic, and at that stage the monarchists snared 55% of the vote.
Fast forward to 2022, and polling by the Australian Republic Movement (ARM) suggested many Aussies are in the dark about the monarchy's role in our lives. Among ARM's respondents aged below 34, one in two thought the Prime Minister was our Head of State.
ARM Chair Peter FitzSimons says that during Queen Elizabeth's reign, "Australia has grown into a mature and independent nation." He adds, "It is unlikely we will ever see a Monarch as respected or admired by the Australian people again".
While ARM claims there has been a surge in calls for an Australian republic, FitzSimons acknowledges this needs to "translate into support for the movement to achieve the much needed changes to our Constitution."
While it's hard to see the Australian public clamouring to become a republic over the weeks or even months ahead, it's likely the republican debate will ramp up over time.
One thing is more certain. For millions of people around the globe, the death of Queen Elizabeth II will be one of those "where were you when..." moments. She may not have had significant impact on our day to day lives, but in a world of rapid change Her Majesty was an evergreen constant. Vale Queen Elizabeth II.
This story was first published in April but has been updated following the death of Queen Elizabeth II on September 8.
Get stories like this in our newsletters.