The best time to buy Atlassian was at IPO, the second best time is now
Whether you got in at the IPO price of US$21 per share, or at the first traded price of US$27.67 per share in December 2015, an investment of US$10,000 in Atlassian (NASDAQ: TEAM) shares less than five years ago would be worth somewhere between US$72,309 and US$94,680 based on the market close price of US$195.85 on October 9, 2020. Even more if you had the foresight to buy the dip in February 2016.
But of course, no one knows for certain which stocks will go on to deliver such hefty returns and when. If you missed out on that initial share offering and the subsequent gains in one of Australia's most successful software companies, now may be a good opportunity to think about jumping onboard as Atlassian continues to deliver healthy results.
Let's have a quick look at the share price and how it's recovered from the dip in March at the start of the COVID-19 lockdown restrictions.
For the past six months, Atlassian shares have been chopping sideways in a broad band of consolidation. While the upper end of this range was pushed up from the US$190 region to just below US$200 in July, this higher level has been considerable barrier to the stock.
Despite the volatility of August and September, good support has been established in the region of US$160-170 with bias leaning toward a topside breakout. Sustained gains above US$200 will resume the underlying upward trend, opening the door to targets of US$240 and beyond.
If we look at the company's July 2020 financial results, there are some encouraging numbers including:
Annual revenue of US$1.6 billion, up 33% from the previous year
Quarterly revenue of US$ $430.5 million for the fourth quarter of fiscal 2020, up 29% from $334.6 million for the fourth quarter of fiscal 2019
Operating loss was US$3.3 million for the fourth quarter of fiscal 2020, compared with an operating loss of US$32.4 million for the fourth quarter of fiscal 2019
Cash and cash equivalents and short-term investments at the end of the fourth quarter of fiscal 2020 totalled $2.2 billion
More than 174,000 customers, including more than 150,000 using cloud products
What analysts are saying about Atlassian
Given the healthy numbers, it's no wonder that analysts covering Atlassian share a unanimous upbeat outlook for the company.
One analyst said: "Not every stock pick can be a winner, but when you pick the right stock, you can win big. And Atlassian is one of those stocks -- its share price has soared 370% in three years."
The same analyst said: "The company's attractive revenue growth is the key factor - that's why the share price has been rocketing, boasting a gain of 67% per year."
Another industry analyst who has been tracking Atlassian for a number of years shared a similar view. In a recent report, this analyst said: "Atlassian is a long-term winner. The core Atlassian growth narrative is very attractive."
This analyst pointed out that Atlassian has just 170,000 customers today. Its addressable market stands at north of 1 million businesses. Plus, thanks to its land-and-expand model wherein Atlassian lands in one department at an organisation and then expands into other departments, the company has been sustaining steady double-digit growth in average revenue per customer for several quarters.
From his perspective, Atlassian still has a lot of potential in terms of customer and revenue growth.
In his statement at the release of the July 2020 financial results, Atlassian's co-founder and co-CEO Scott Farquhar said: "We drove strong results in fiscal year 2020 and made significant progress in transforming Atlassian into a cloud-first global software leader."
Farquhar's words confirmed the analyst's view of the company's growth prospect and trajectory.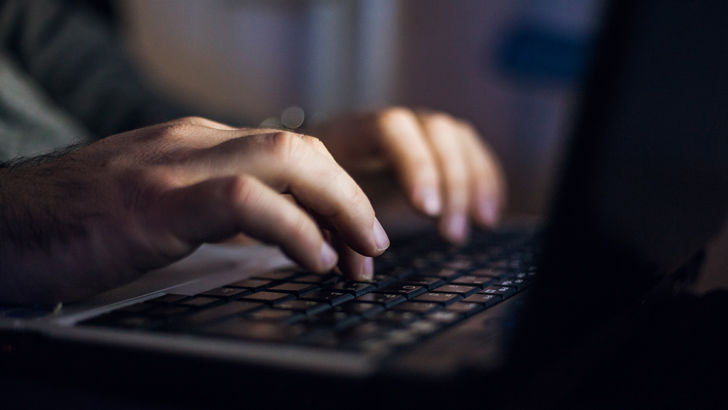 About Atlassian
Atlassian is one of the most successful Australian-based software company that ranks highly among the world's IT players. Though not listed in the Australian Stock Exchange, Atlassian's headquarters are in Sydney.
Founded in 2002 by two university friends - Mike Cannon-Brookes and Scott Farquhar - Atlassian shares a similar humble beginning - a credit card debt and big dreams - with many successful IT companies.
Despite their early success in signing up clients and making their software popular among developers and companies, Atlassian built a solid client base and initial investors before going public.
Based on company records, Atlassian has a solid presence in a wide range of industry sectors and services including medicine, space travel, disaster response and pizza deliveries to name a few.
To date, the company has approximately 4000 employees in seven offices around the globe. It boasts of having more than 4000 apps in the market.
Acquisitions
Like other IT companies trying to deliver end-to-end solutions to their users, Atlassian has been on the acquisition trail. Over the past few years, it has acquired a number of companies with niche market offerings. Some of its major acquisitions include:
Trello
Bamboo
Fisheye
Crucible
Clover
Crowd
Mindville
Halp
Mike Cannon-Brookes, Atlassian's co-founder and co-CEO, said the recent acquisition will boost the company's growing IT Services Management (ITSM) portfolio and work management offerings for non-technical teams.
Industry outlook
Given the recent run in the IT sector which saw some of the world's technology giants' share price soaring despite or in the midst of COVID-19 lockdowns, there are indications that technology companies will play a critical role in post-COVID-19 world.
This means that technology companies will all the more be in demand as their products and services become part of everyday life. With more people relying on technology - whether at home or in businesses, IT companies such as Atlassian will become more mainstream.
For example, Trello, a widely popular collaboration software reported it has approximately 50 million users as of October 2019. And with more people working from home and other remote locations, Trello's user base is bound to rise further.
Conclusion
Given its consistent record of year-on-year revenue growth, increasing client-base and strategic acquisitions, we share the upbeat outlook for Atlassian and we consider it a buy.
Get stories like this in our newsletters.