Boomers ditching retirement homes for share-houses
More single seniors are becoming real-life Golden Girls, cohabiting to cut costs and improve their lifestyle
I have two single baby boomer friends, Amanda and Joanna, both aged 61, who presently live on their own but as they get older have decided to set up home together.
The two professionals want their independence and solitude but they also feel the need for the comfort and security provided by someone they know living nearby.
"We realised we have similar retirement needs and goals," says Amanda. "We think we will be happier and healthier having someone around rather than if we live alone." Part of their motivation is financial.
If they sell their homes and move in together, they can free up some valuable capital to pump up their superannuation and income in retirement. They may be able to afford to retire earlier or work part time.
Cohabiting will also save them money on bills such as power. They will consume less as they will only need one washing machine, fridge, vacuum cleaner and other goods.
They hope they will be able to afford a nicer house than the ones they own separately. They are excitedly planning for the next life phase, wanting their new home to have both separate and integrated living areas.
Increasingly people don't want to live in institutionalised senior housing with rules, people they don't know and aspects they have little say in, such as the food or the staff.
Instead single baby boomers are using their home as a cash box, selling up, pooling resources and moving in together.
Cooperative living for older people is a well-established and growing movement in countries such as the US and Germany, with some people successfully living together for decades. They have been sharing their insights via blogs, seminars, books and dedicated organisations.
While there are some very successful co-housing arrangements in Australia, it is only beginning to become popular. There are more single women living on their own than men. Women make up nearly 30% of women aged 64 to 75 living on their own compared with 18% of men.
Frequently the family home is used as a cash box as they downsize to fund their retirement.
One book that explores the challenges, practicalities and joys of moving from single living to one household is called My House Our House: Living Far Better for Far Less in a Cooperative Household, by Jean McQuillin, Karen M. Bush, and Louise S. Machinist.
They explain that there are plenty of logistics to get right for stress-free cooperative living. It is essential to have the right chemistry between co-owners. Their goals, retirement plans and finances have to line up.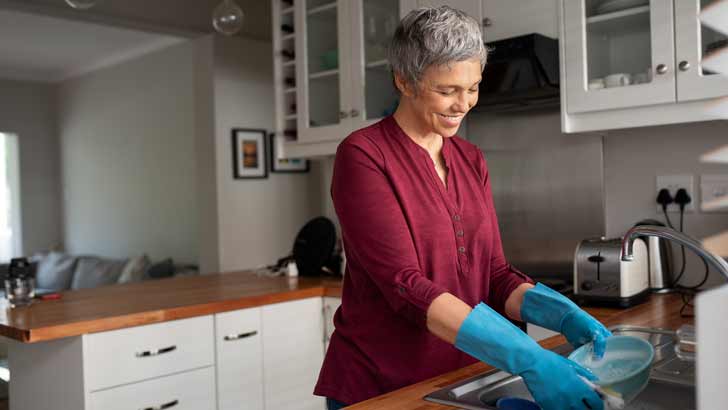 Co-owners should be in a much better financial position by cohabiting than if they lived on their own and the house needs to be a good investment.
Work out what geographical areas interest each person and what they want in the home. Each needs their own space and preferably their own bathroom and perhaps a sitting room/study/work space.
They will probably share the living spaces such as a kitchen and lounge.
There are rules about noise, visitors and boyfriends or girlfriends staying over. There has to be a roster for the cleaning.
It is a good idea to have regular meetings to discuss household issues. Dinner together once a week is a must.
Co-owners need a hard-nosed, legally binding agreement to cover the "what ifs" that can arise. For example, what happens if one person decides to pull out of the arrangement for any reason? Or when one person has a financial disaster or dies.
What if one person invites someone to move in without the consent of the other or fails to meet financial agreements? Or if there are irreconcilable differences?
Before you commit to either renting or buying together, you need to draw up the rules and sign them. There are some co-owning legal agreements available that will draw up a binding contract if you buy.
And, of course, you need to have an exit strategy if it doesn't work out.
Advantages of cohabiting
Friendship and social interaction.
Household chores are shared.
Feeling of security with more people around in a house.
Not as isolated as single living.
Less expensive than living on your own.
Disadvantages
You lose some of your freedom by sharing with other people.
You have to follow household rules.
There will be conflicts but having a caring community could make it worthwhile.
You may have to check in with your co-owner if you plan to have visitors or overnight guests.
Loss of privacy.
Get stories like this in our newsletters.