Beauty and the Geek winner Lachlan tells how he will spend $50k prize
Lachlan Mansell, Beauty and the Geek winner 2021, captured viewers' hearts with his honesty and personality and he made a "friend for life" with his 'Beauty' Kiera.
Aside from winning $50,000, Mansell says it's one of the best things he's done: his mental health improved, and he also feels his social life has been reactivated.
Mansell runs his own media and PR agency, Chequered Flag Media, specialising in motorsport, which is his passion. He is also a motorsport commentator.
What brought you to Beauty and the Geek?
Friends sent me the link to the application, and I thought, why not give this a go. I got accepted, did the audition and the rest is history.
Operating as a sole trader, I really enjoyed the opportunity to make money doing something I love, but one of the things about motor racing it that it happens on weekends, so I have to work a lot on weekends, which comes at the expense of my social life.
I needed to reactivate my social life and get confidence to pursue romantic opportunities.
How did you benefit from the show?
It was such a worthwhile experience. It was a big risk to take for a sole trader, to put your business on hold when you're away for six weeks, especially when I had clients who needed to be looked after at that time. I had to employ a sub-contractor to manage while I was offline.
One of the biggest lessons I learned is that work isn't everything. I always thought that the definition of happiness would be if I had a job I loved. I thought that would give me fulfillment in life. And from 18 through my 20s that was all okay.
But in my early 30s, I'm still single and I don't have a family. When it's the off-season in motorsports, I ask myself, is work really everything?
And the answer to that question is no. It's important to have a work/life balance: 100% work is not sustainable.
Going on the show has helped me to grow my business, but grow it in such a way that it's not so heavily reliant on me. I'm growing it to employ people so I have time to focus on other aspects of my life.
Up until this point I was working in the business and not on the business, so that's a change I've identified.
What was your first job?
I studied journalism at Charles Sturt University in Bathurst, and my first job out of uni was working at a PR agency doing all the media for Holden motorsport in the supercars championships in 2012-13.
I was then media manager for Benalla Auto Club, which owns a couple of motor racing circuits (Winton Motor Raceway and Wakefield Park Raceway). I did a lot of commentary for racing at those circuits before going full-time with my own business in 2017.
How did it happen that in your first job you were already on the way to your dream job?
Since I was so driven from back in high school, I always strove to network and do work experience in the industry, so that by the time I finished uni people knew who I was.
But again, it wasn't without social sacrifice. While many fellow uni students were hooking up with girls, I was out commentating motorsport events.
What's the best money advice you've ever received?
I've always been a natural saver and investor and I think a lot of those habits came from watching what my parents did with their money.
My mum and stepdad were always driven to invest in property and I've followed in their footsteps and bought a couple of my own investment properties.
What's the best investment decision you've made?
Probably buying my first investment property when I did.
Both properties have gone up significantly in value and I was able to make them cashflow positive fairly quickly so they've become a form of passive income for me.
What's the worst investment decision you've made?
Spending money on doing a bit of motorsports stuff for a bit of fun. To make a small fortune out of motorsport you need to start with a large fortune. It's good fun and an adrenalin rush, but you spend a lot of money really quickly.
You have to pay for car services: changing brake pads, tyres, maintaining the car, entry fees - and if you crash, that's a cost. It's the worst investment decision from a money point of view, but I've certainly had a good time.
What is your favourite thing to splurge on?
Obviously I'm a car enthusiast and I love my motorsports.
It's something I've splurged on, but if I was going to participate more frequently or seriously I'd try and attract some sponsors to make it a bit more affordable.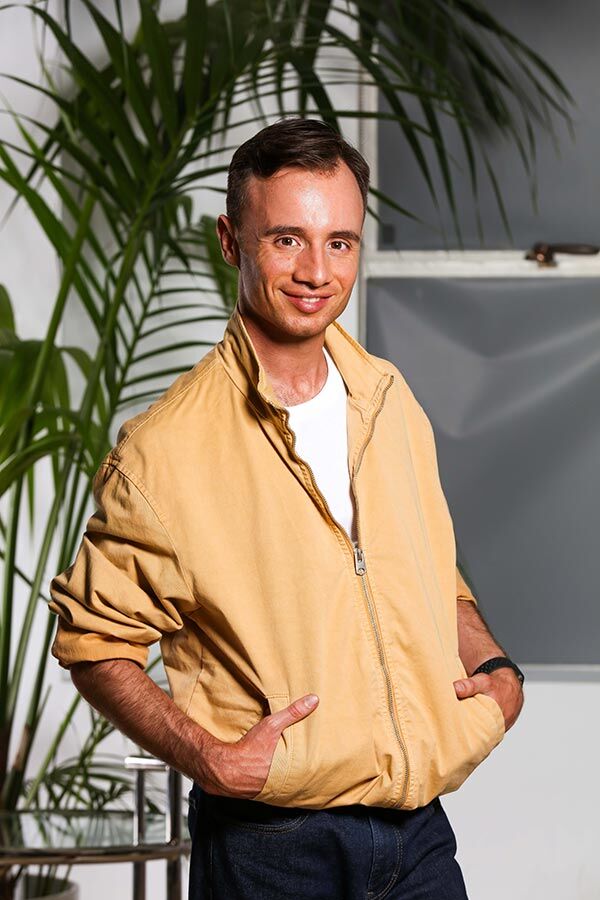 If you had $10,000 where would you invest it?
I think I'd invest it in shares. That's not something I've done at this stage, but it's something I'm interested in doing in the future. Investing in shares has a lot of benefits - it's easier to liquidate into cash if you need it and you don't have to maintain shares like you do houses.
Beauty and the Geek has taught me that getting out of your comfort zone can often have some benefits.
With the $50,000 just won, it's a good opportunity to invest some of it in growing the business, buying some shares and maybe spending some on motorsports for a bit of fun.
What would you do if you only had $50 left in the bank?
Probably try and buy something for $50 that I could sell for $60 and repeat the process.
Do you intend to leave an inheritance?
That's a hard question to answer because I don't have any kids yet, but if and when I do it would be nice to leave a legacy for them, for sure.
Would you like to see any changes with the way people look at money post-COVID?
One of the things we have seen through the pandemic is that the government has obviously injected a lot of money into the economy to stimulate it, and seeing it now, I think a lot of people don't realise that eventually this money needs to be paid back.
Australians think very short term, of what's in it for me right now, but if they don't think about it longer term then this debt and deficit will compromise the future generations.
Finish this sentence: money makes ...
... businesses thrive!
Get stories like this in our newsletters.