Cameron Waters risks it all on the track but is he the same with money?
Cameron Waters races a Ford Mustang at Bathurst and beyond in the Supercars championship. Fresh off a win in the most recent race at Tailem Bend, the Tickford Racing driver was gearing up for the Supercars Championship round at Winton when Victoria was again plunged into lockdown, postponing the race weekend.Waters holds the record for being the youngest driver to compete in the Bathurst 1000, taking on the mountain in 2011 at just 16.
In 2015 he won the second-tier V8 Supercar Dunlop series with Prodrive Racing Australia in a Ford FG Falcon.
Today the Kayo ambassador is one of the fastest drivers in the nation's top racing category, on track to earn millions in a professional racing career.
How did you get into racing Supercars?
I started racing go-karts aged seven in 2001. I raced them for seven years and then went into open-wheeler circuit racing, then Formula Vee and Formula Ford. I raced those for about four years before stepping up into the Dunlop series - the old Supercars development series - for four years before stepping up into the main series full-time.
I grew up watching my dad race speedway. When I was old enough they bought me a go-kart and I fell in love with the sport. My brother races a little bit of speedway. He's much older than me and when I was go-karting he would help me with my racing.
Careerwise, I'm at the pinnacle in Australia with Supercars. I try to master everything I do, and when I've won here there's always that opportunity to go over there but it's not my focus currently. Scott McLaughlin has just done IndyCar in the US and others have done NASCAR. With Formula 1 you need a different path to get there and you need to move to Europe but NASCAR or IndyCar are possible.
In 2011 you were the youngest competitor in the Bathurst 1000 - what do you wish you knew then that you do now?
The main thing is just experience; Supercars are very different to drive, they're unique. The more experience you have in them, the better you go in them. Going to Bathurst with not much Supercars experience was always going to be a tough ask, but you have to start somewhere. For me, it was straight in the deep end. The race didn't go the way we would have liked but it still did a lot for my career.
What was your first job?
During Year 12 I worked in the family business, an Enzed franchise. I worked in all the different departments learning the business before I moved to Melbourne and worked in a race team called Minda Motorsport for a year before getting picked up by Ford and Tickford, and that's been my full-time job ever since.
What's the best money advice you've received?
Save for a rainy day, and consider thoroughly all temptations to buy spontaneously. My main temptations are car parts, travelling, and holidays. Also, make sure you're sure of something before you invest too heavily.
What's the best investment decision you've made?
Buying property, and diversifying investments across multiple platforms. I bought my first unit in Melbourne when I first moved here, which was good because instead of paying rent and going out partying all the time, it taught me to budget and all that stuff. I sold that and bought my first house three years after that. Buying my first house was the best thing I've done and then using the equity in that I've bought an industrial place in Mildura. I've also dabbled a little bit on the stock market and a little bit in cryptocurrency, which has gone up and down.
What's the worst investment decision you've made?
Spending on restoring a classic car (which may well realise a return if it is ever finished). I bought a 1974 XB Ford Falcon coupe five years ago and thought it would be a cool project at the time and I'm still doing it up. It's the sort of thing where it's not going down in value but there's been a bit spent on it in the meantime getting it to the way I like.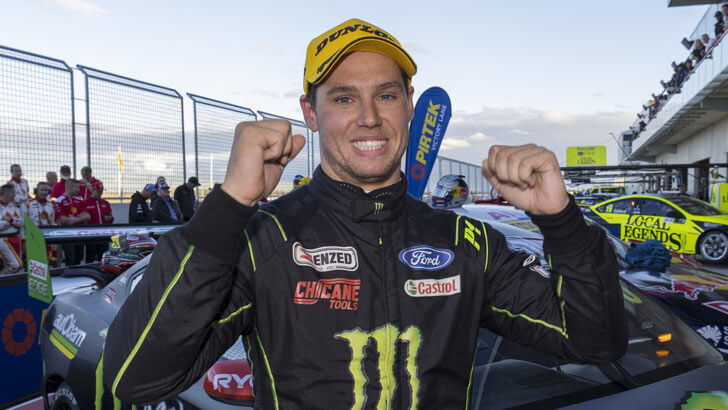 What is your favourite thing to splurge on?
Dining out, Gold Class cinema and holidays - Queenstown, New Zealand, is a pretty cool spot.
If you had $10,000 where would you invest it?
Cryptocurrency (just for something different because you never know). I buy and sell it and just really have a bit of fun with a couple of guys in the race team - there's not much more to it than that.
What would you do if you only had $50 left in the bank?
Pray my cryptocurrency had a value I could draw down on.
Do you intend to leave an inheritance?
It's not something I have considered in great detail, but an area I will soon need to address.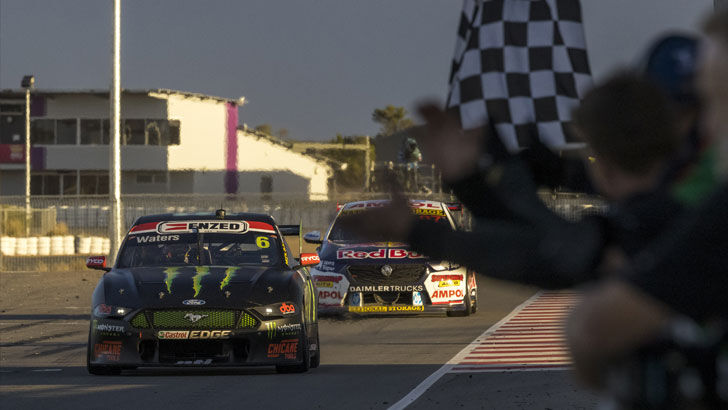 Is there anything you wish you knew about money earlier in life?
I've had pretty good people around me to guide me, my parents. I think having good guidance at an early age is really important. You're not taught enough at school about money and how it all works. I was lucky to have good people around me, but it's something the school system lacked.
What's been your best money-making career move?
Being paid as a professional sportsperson while realising my dreams. Pursuing my dream as a racecar driver has been pretty good for me as a job, it's my dream job and I enjoy it so it's not like a hard 9-5 slog. I enjoy what I do which is the biggest bonus.
Do you have a plan for when your racing days are over?
Racing is all results-driven at the end of the day so as long as I'm racing and getting good results I'll still have a job. The good drivers go until their early 40s so I have a few years under my belt and in that time a lot of things can change in your life. I don't have a clear pathway after racing. In 10 years' time, I'll think more heavily about it but hopefully, I'll have enough money and have invested wisely enough so I don't have to rush into anything.
Finish this sentence: money makes ...
... money.
Get stories like this in our newsletters.