15 Christmas gifts that will save your loved ones money
So, it's almost Christmas. Less than a month in fact. And it's almost time for the whole gift exchange thing.
The question for someone who is astute with money is how to encourage a similar love of finance with the people they love. Simply put: what do you buy someone to help them save money?
This is a tricky one because if they were truly good at saving money you wouldn't even need to think about this issue.
You would simply ask them what practical thing they wanted, suggest that you not buy anything at all or have a simple Kris Kringle exchange.
But what if you have a husband/wife/son/daughter/sister/brother/parent/second cousin twice removed that you thought the world of, who struggled to pay their bills? What could you buy them that would be useful, gift worthy and above all, bring a smile to their face during the gift unwrapping ritual?
I have put my Christmas elf thinking hat on and I have come up with several ideas of things that you could gift:
1. A really useful gift card
As a frugalista, I groan inwardly when someone gives me a gift card. I hate thinking they have spent a lot of money, and I hate the fact that it compels me to buy something from a particular store within a particular time frame.
While new laws mandate that gift cards will now be valid for three years, it is still possible to forget about them altogether. And often you need to spend extra money just to buy something to spend the gift voucher.
But I am always excited to receive useful gift cards, notably eWish, Bunnings and op shop cards (for example Salvos and Vinnies). eWish cards, currently sold at 5% off through the Entertainment Book and often promoted on CashRewards or ShopBack, can be used at several stores including Woolworths, Big W, Dan Murphy and select Caltex stores.
They are my go-to gift for someone who I know is struggling financially.
2. A hamper
If buying a gift card for groceries seems too impersonal, you could put together a hamper.
Include snack or treat food that could be used for entertaining during the festive season. You can reduce costs by including homemade items in it such as biscotti, panforte, rum balls, gingerbread, jams, chutneys and sauces.
3. A yoghurt maker
I have owned an Easi-yo for over a decade and in that time estimate I have saved conservatively around $3000.
Make your own yoghurt using starter from the previous batch rather than the sachets and it will cost you only around 80c a litre.
4. Soda stream plus homemade cordial
If your loved ones are spending too much money on Coca Cola or soft drinks, help them eventually quit (or at least reduce) the sugar habit by demonstrating a cheaper alternative.
The current range of soda stream makers comes in some cool bright colours like red, white and yellow, and boys of any age will enjoy the sound it makes as you gasify the water (i.e. it sounds like someone farting).
Add some homemade cordial along with the soda stream to encourage an even cheaper alternative for soft drinks or gourmet cocktail mixers.
5. A slow cooker
I love my slow cooker, but you need to gift carefully so as not to unintentionally convey that you think the recipient can't cook.
It is best to gift a slow cooker to someone who enjoys cooking and has perhaps commented that they enjoy seeing the creations that you make in yours.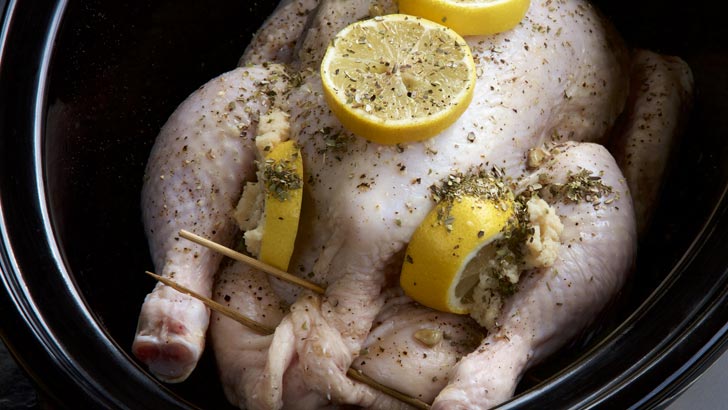 6. Beeswax wraps
People who own them think they are the bee's knees, and they are fast becoming the must-have post-war on waste household item.
If you have never seen then, they reduce cling wrap usage and thereby help save the planet. They come in a range of cool designs, too. You can make your own or buy some at a school fete or craft market. You might even be able to support a charitable cause through your purchase.
7. A water bottle
I have a stainless steel, super vacuum small water bottle that I bought in Taiwan years ago. It goes with me everywhere. I can make a cup of tea in it, cook instant oats in a hotel room, or fit it in my handbag for water on a hot day.
Best of all, it helps save money by reducing the need for bottled water. When bottled water first started to be sold I remember thinking, "why would anyone ever pay for something you could get for virtually free from a tap". A true frugalista always has a water bottle handy.
8. A toothpaste squeezer
Yes, these are a real thing and they do in fact help you squeeze out every skerrick of paste out of the tube. I bought some super cheap in Taipei years ago (along with my water bottle), but here in Australia you can order them through AliExpress, Groupon or eBay.
Perhaps they will not save you thousands of dollars, but if you have a young family this is a good way of teaching them about the value of "waste not want not" habits early.
9. Summer clothing
I always got clothes for Christmas presents as a kid and I always disliked them as much as my parents seemed to ooze with excitement. Could it be they worded people up to give us essential clothes rather than toys?
That said, even kids will enjoy clothing as gifts if they are cool, age appropriate and a bit fun. Think colourful beach towels, hats, novelty T-shirts, sarongs and bathers ahead of a beach holiday.
10. Socks and jocks
My (new) husband adds lingerie to this list - I'm not going to comment! But the fact is that most (hopefully all) of us need to wear underwear and socks of some sort.
It may be a stereotypical Christmas gift for dads but better this than some obscure bit of junk he will never use. Ideally invest in good quality products that last longer.
11. An Entertainment Book membership
An Entertainment Book membership can be a handy gift for someone who is about to go away for a holiday as it will help reduce their expenses on dining and going out - something we all do more of when on holidays.
If you know, for instance, that your loved one is heading to the Gold Coast you could get them a Gold Coast/Northern NSW book.
12. A motivational, inspirational finance book
A good friend of mine bought The Barefoot Investor for her son to encourage him to get his finances in order - and it is working. This book, and Scott Paper's recent follow-up book, The Barefoot Investor for Families, are best-selling top choices.
Because they are so well regarded that you are unlikely to offend the recipient by gifting one or both. You could also pre-order a copy of my book The Joyful Frugalista, due for release on 4 February.
13. A Money magazine subscription
Ho ho ho! This is a gift that would help someone save money all year round.
By the way, subscribe before Christmas and you will also receive a 2019 diary - which will also help you get organised and save money
14. Seeds and seedlings
Years ago, my sister moved into a new home a few weeks Christmas. We agreed to exchange only modest gifts. I gave her some herb seeds.
When I visited a few months later, it was so lovely to see them growing in terracotta pots - they must have been one of the first things she planted.
Seedlings, especially if self-propagated, indicate that you went to a bit more thought and effort. Plants that look spectacular as gifts in summer include chilli, basil, sage and hydrangeas
15. A reusable coffee cup
These days, many cafes will offer a discount for coffee sold in non-disposable cups; some cafes have banned disposable cups altogether.
Help the environment and help your loved on by gifting a Keep Cup or similar takeaway coffee cup. An idea permanent take-away coffee cup come with a lid and fit in a car cup holder.
Get stories like this in our newsletters.