Death of the cubicle: how co-working hubs are transforming office life
Brad Krauskopf measures his success by bumping into people. Not physically walking into them but rather how many he sees and speaks to as he walks around his rapidly growing business empire.
In order to be big in his chosen field, Krauskopf needs to meet more members of his Hub Australia co-working community, and the members need to see more of each other too. Simple.
It's no longer enough for today's office owners to lease floor space and provide basic services such as lighting and cleaning - at least not if their tenants are millennials. The younger generation simply don't like being pigeonholed as tenants, or shoved into a sterile room for eight hours a day talking only to their workmates.
"People have their own space," Krauskopf explains of how Hub, with premises now in Melbourne, Sydney, Adelaide and Brisbane, goes about doing things.
"[But]they want to be part of something bigger. Our focus is on creating the connections between those businesses. That's the key differentiator.
"The question is, what can I do for our business community, not whether I can simply answer the phones. I have come to think of co-working like a hospitality type of business. We sell desks, they sell beds. Ultimately, you are judged by the experience that you provide."
The co-working phenomenon boils down to knowing your neighbours. Unlike renting traditional office space, success as an owner is gauged by how extensive and interactive this network becomes.
In Krauskopf's view, when Jenna the designer gets to know Emilio the social media guru or Flick the hair-care products seller, she becomes part of a tightly knit community that helps each other.
Individual offices are still popular in co-working buildings but so too is hot-desking and the provision of spaces like coffee shops, kitchens, communal terraces and relaxation rooms. Whatever the space, the design is intended to maximise interaction.
The US giant WeWork has in recent years turned co-working into a global phenomenon that includes Australia. But local providers like Hub are pretty good at it too. William McGregor, senior industry analyst with IBISWorld, says co-working spaces have expanded "dramatically" in Australia in the past five years.
That is largely because of the growth in business enterprises, and partly because owners are looking for cheaper options. In turn, the rapid growth in places like Hub is sparking more businesses into such premises. It's a circular process that is showing no sign of slowing down.
"These days so many businesses are small and they are credible," Krauskopf says. "So much of what they do is in the cloud or is done automatically. They can effectively operate as a small global business. If they have great talent and focus on that, and not the technology and the real estate, then they can be part of something bigger."
Krauskopf hires people at Hub to tune into their members' needs. Success for his team at Hub is helping members to expand, not "reply to 100 emails in five seconds while answering the phone".
There are business, social and wellness programs to give members the chance to learn from each other and develop so-called connection points.
The offering centres around a kind of internal LinkedIn, enabling members to better connect. Some 60% do business with other members. And there are links with similar businesses offshore, so when members travel they have a business home away from home.
Co-working kicked off in the aftermath of the 2008 GFC when corporations slashed staff levels and major cities were hit by extensive property vacancies. Jobs became scarce for young people.
Online innovation spurred rapid demand for freelance work, and that attracted people who wanted co-working spaces on flexible terms.
WeWork set up eight years ago with a single New York office. It now has 540 locations in 96 cities, employs 5000-plus staff and is backed by giant Japanese financier SoftBank, among others.
Krauskopf was in Spain studying for an MBA when he spotted the trend. He previously had a business providing IT infrastructure for small businesses but that was dying.
"I now pay Google $1000 a month for what I used to charge people $20,000 to $30,000."
He came back to Australia with the intent of getting into co-working, and by 2011 opened the first Hub in Melbourne.
"When we started, we were one of the first. We took a lease on 200 square metres of space. The building we are in now - Hub Hyde Park - has 5000 square metres. We boot-strapped for years. We moved out of our first space two years ago because it was no longer suitable for what our customers needed.
"Around 2016, in Australia and globally, something interesting evolved. More members of Hub were employees of a business than they were freelancers and entrepreneurs. As soon as that happened, co-working became about staff attraction and retention.
"Businesses will always spend more money on their teams than freelancers will spend if they are simply looking for a single desk. It's a global trend. Co-working now is more about flexibility and growing than it is about a cheap desk and trying to get things going. We still have freelancers but they're a smaller part of the community."
A typical Hub member these days will have one to four staff, and the ambition to grow. There are clients with up to 20 people and, until recently, the entire ground floor of Hub Hyde Park was rented to a tech start-up with several times that number.
National Australia Bank and Australia Post locate smaller teams at Hub when they lack suitable space of their own.
The members tend to be profitable and Krauskopf says they typically stay for longer because of the work environment. The single biggest reason why people join and stay is the ability to attract and retain staff because of the work environment.
Hub leases all of its premises. Locations are very important. They have to be close to a transport hub and accessible to many different people. Preference is given to iconic or heritage buildings, not plain vanilla, A-grade commercial office space. Part of why people want to connect to the Hub is because of the brand and the offering.
A unique or iconic building allows members to differentiate. Hub Hyde Park is on lower Oxford Street in a renovated department store.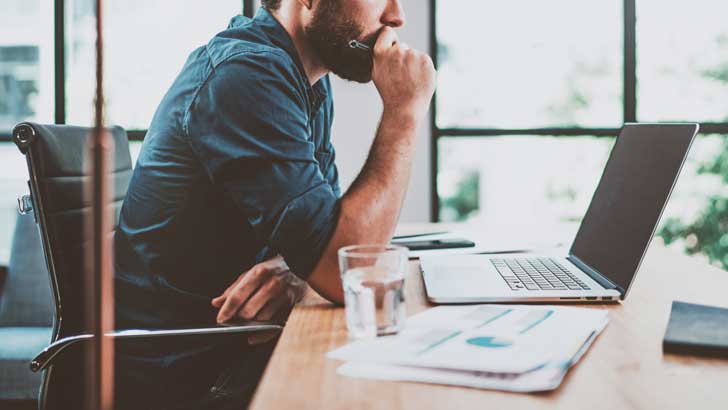 Similarly, Hub converted the iconic Georges department store building in Melbourne, and this year will open another opposite Parliament Station in a building that was once the city's tallest skyscraper.
Krauskopf credits a significant part of Hub's success to the adoption of a millennial mindset, just like its members.
Critical to that has been its accreditation as a certified B Corporation, a global group that requires its members to verify their social and environmental performance, transparency and accountability. B Corporation's credo is to use business as a force for good.
"B Corp holds us to account," Krauskopf says.
"We have been a member for four years, and we were the fourth B Corp in Australia. We have helped dozens of other businesses in the Hub community become B Corps.
"They are for-profit businesses but they commit to being about more than just profit. It's a very rigorous audit process to go through. You really have to think: how am I going to tick all the different boxes that will get me accredited? It took us months to work through.
"As our organisation grows, we have to adapt and evolve. How you created an impact when you were a four-person company is different to when you are a 60-person company. B Corp puts a stamp showing that we really care about more than the bottom line. There is the ability to attract and retain staff.
"They get a couple of volunteer days, and they select who we give our complementary memberships to and donate money to. It is through participation that we get our team involved on how Hub makes an impact. The customer is in the same position. They also need to attract and retain staff, so they know Hub is a community that cares."
Krauskopf started Hub with his family, and last year they tied up with boutique private equity firm Wingate to help finance their development.
Since then, they have tripled their floor space to 18,000 square metres and also their staff numbers to 60. They are committed to opening another three Hubs in the next year.
It took six months to negotiate the Wingate deal but Krauskopf says he has "never looked back. It was one of the best decisions I ever made".
Get stories like this in our newsletters.