Open houses and auctions are banned so what now for property?
The property market is among the many casualties of coronavirus.
Last week the Federal Government introduced a raft of social distancing rules, including a ban on auction gatherings and open homes.
The impacts were felt immediately. According to CoreLogic, 40% of the 3203 homes set to go under the hammer were pulled from the market. The preliminary auction clearance rate dropped to 51.4%, down from 56.9% the week prior.
This trend is set likely to continue.
"Overall, we are expecting a substantial drop in new property listings, regardless of the selling method, as buyers and sellers retreat to the sidelines and wait for some certainty to return to their decision making," says CoreLogic.
"Some vendors will choose to convert their listing to a private treaty method, while others will likely pull their property from the market altogether until confidence and selling conditions improve."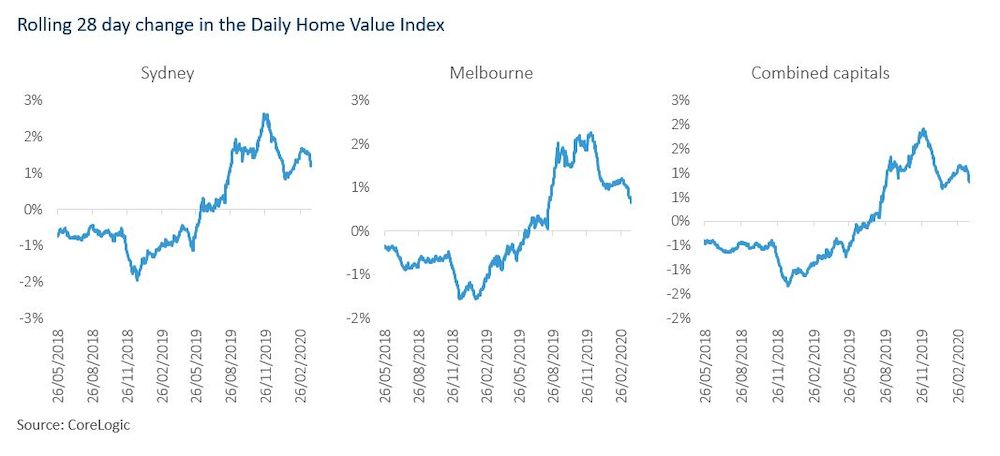 The COVID-19 crisis, and the government response to it, has impacted both the demand and supply side of the property market.
"There are these new restrictions on selling, and at the same time the demand side is dropping off, with a lift in buyer caution, job losses, and job uncertainty," Domain economist Trent Wilshire tells Money.
Still, auctions may not grind to a halt entirely.
"Auctions are moving online with virtual inspections. But this makes it hard to get a good read of where the market's at," he says.
"Where the market will go from here is an open question."
Get stories like this in our newsletters.