Coronavirus: does travel insurance cover you in the event of a pandemic?
A novel strain of coronavirus is grabbing the headlines, with thousands of confirmed cases in Asia and five in Australia.
The virus is said to have originated in Wuhan, China, and has so far claimed 106 lives. For those travelling abroad, particularly to China, fears are mounting as the virus reportedly "quadruples".
So what should travellers know?
What is coronavirus?
A virus transmitted between humans, coronavirus has so far infected at least 4515 people, predominantly in Wuhan city, where the outbreak was sourced to a fresh food market.
Symptoms are said to include fever, coughing and difficulty in breathing. In more severe cases, infection can cause pneumonia, severe acute respiratory syndrome, kidney failure and even death.
Which countries are affected?
China has seen the largest number of cases. The Chinese government " locked down" 12 cities, affecting about 35 million people.
One or more cases have been found in Cambodia, Canada, China, France, Germany, Japan, Malaysia, Nepal, Singapore, South Korea, Sri Lanka, Taiwan, Thailand, the United States and Vietnam.
International airports have stepped up screening of passengers and travellers have been warned to expect longer transit times.
Should I cancel my trip?
Although the panic is understandable, experts are advising travellers not to put their holiday plans on hold just yet.
The World Health Organisation has not yet declared a public health emergency, saying: "This is an emergency in China, but it has not yet become a global health emergency."
Nevertheless, the Australian government has raised its travel level for Wuhan province to five -do not travel.
Does travel insurance cover cancellation due to coronavirus?
Travellers wanting to cancel their trips are unlikely to be covered for a change of mind.
We've had inquiries from travellers wanting to cancel their holiday to China. Unfortunately, insurance does not cover cancellation for fear of contracting the virus.
However, those who are at a higher risk of contracting an infectious disease may have provision to claim.
If your immunity is suppressed in any way, insurers will assess your claim based on your particular condition.
The government is advising against travel to Wuhan, so if this was part of your holiday plan, you may have provision to claim. In these circumstances, all cases are reviewed individually.
We also advise travellers to contact their airlines and travel providers, as many have begun accommodating those who want to modify, delay or cancel their itineraries to China.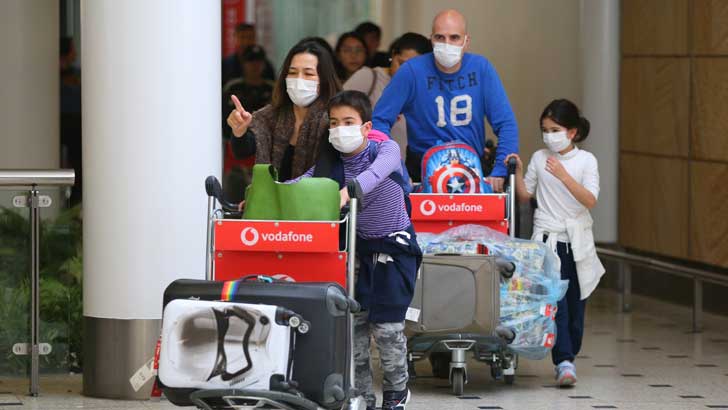 Does travel insurance cover cancellation due to pandemics?
Not all travel insurance policies will cover trip cancellation due to a pandemic once official travel warnings have been released.
Should coronavirus be declared a public emergency, travellers should speak to their insurer and note any exclusions in their policy wording.
Travel insurance exists to cover the unforeseen, not events travellers are already aware of. Many policies will not cover pandemics as a general rule. However, certain insurers may still pay out cancellation benefits provided your policy was purchased before a warning was issued.
Some companies, such as Columbus Direct, Go Insurance, InsureandGo, Tick Travel Insurance and Travel Insuranz, will pay a benefit should you need to cancel your trip due to government restrictions (after a pandemic).
However, your policy must have been purchased before a warning was issued for your destination.
For example, if you had booked a holiday to China before the declaration of a pandemic, you may have provision to claim under cancellation.
Other providers such as Allianz, Fast Cover and 1Cover list pandemics and epidemics as a general exclusion, so according to the black-and-white print there is no cover, regardless of when you purchased your policy.
What if I go and contract the virus?
If you travel to an affected country and contract coronavirus, in most instances your medical costs would be covered.
If travellers end up in a medical emergency overseas due to the virus, your insurer is likely to do everything they can to assist you.
This not only includes covering the costs of medical treatment, but also providing support and updates to family members where appropriate.
A final word
While fears regarding coronavirus are not unfounded, the general population will most likely remain unaffected by the disease.
Elderly and immunosuppressed travellers should speak to their medical practitioners before flying to any majorly affected regions.
Get stories like this in our newsletters.