Smart or lazy? The cost of outsourcing your household chores
Whether it's mowing the lawn or assembling a cupboard, there is someone ready to take it on
Let's be honest, nobody actually enjoys housework.
Yet assuming you weren't raised with a butler, housekeeper and chambermaid, for most of us it's a necessary evil.
Until recently, that is: the rise of online outsourcing sites, such as Airtasker, Oneflare and ServiceSeeking, has seen an explosion in households subcontracting their chores and bores.
In fact, approximately half of our household activities are currently outsourced, with an estimated cost of almost $500 billion for the last financial year, according to the Ruthven Institute.
"The average household now spends over $51,000 per annum paying for chores and activities that were then do-it-yourself, but are now do-it-for-me," says John Nguyen, socio-economic analyst for the Ruthven Institute.
So why have outsourcing sites taken off so recently? Are we, as a nation, getting smarter or lazier?
"We're simply more connected," says Kate Browne, managing editor at financial comparison site Finder.
"Twenty years ago we were limited to the classifieds, word of mouth and ads on telegraph poles. Online outsourcing sites [today] allow us get in touch with people, suburbs or even oceans away."
How outsourcing websites work
Essentially, these sites act as a marketplace for our local odd jobs. Post your job online; you'll then receive quotes from those willing to take it on.
You can access a bidder's profile, read previous reviews and ask questions before selecting the right candidate for the job.
Most sites are free to use for the poster (bidders pay a commission fee or membership costs) and you're under no obligation to engage anybody's services at any stage.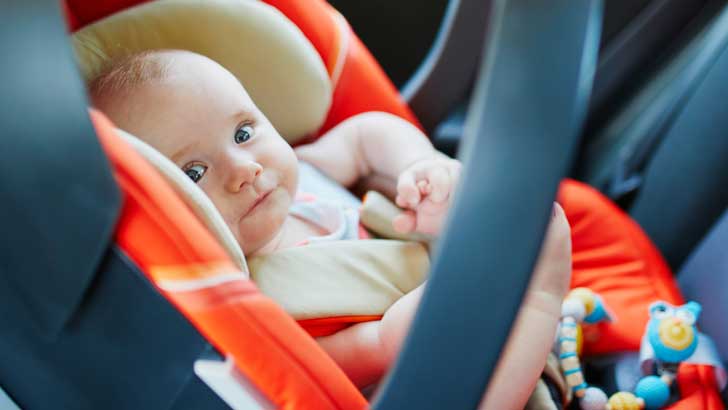 What domestic duties are we outsourcing most?
According to Airtasker, of its 2.7 million users, the most popular assignments are removal work, followed closely by cleaning, gardening, handyman jobs and furniture assembly.
"Cleaning, by far, is one of the top tasks," says tasker Tara Somerville, 22, from Sydney's inner west, who specialises in everything from general house cleaning to baby-seat installations and de-cluttering.
"Personal organising is getting really popular," she says. "It's probably one of the main jobs I'm asked to do these days."
Who pays to offload these chores?
"All sorts, really," says Somerville.
"My clients range from students to slightly older professionals to the elderly who can't, or would prefer not to, do a job themselves anymore.
"Generally, you're looking at the time poor: people who are just too busy, whether that's families who don't have the time for themselves or business types that don't have the time left over after work."

Wouldn't it be cheaper doing it yourself?
"It all comes down to how skilled you are at the task and how much it costs," says Finder's Browne.
"If it'll take you five hours to mow the lawn unevenly, it might be better to pay a professional who can do it cheaply in three hours. Likewise, if it's a task you dread or know you won't do well, there's a good chance that someone [online] will be happy to be paid to do it - like ironing shirts, contacting school books or putting furniture together."
What will it cost?

What you'll pay will differ widely based on the bidder, and size and scope of the job. For instance, Somerville charges $40 an hour on Airtasker.
Estimating the average one-bedroom, one-bathroom place in Marrickville (Sydney) would take her between one and a half to two hours to clean, she'll quote between $60 and $80 a job.
As a rule, according to Airtasker's average prices for 2018, one can expect to pay about $127 for a basic home maintenance clean, $108 for a larger gardening task and $128 for flat-pack furniture assembly.
Most of the smaller jobs, such as ironing, front-lawn mowing or picture hanging will come in at under $50.
How can I get my money's worth?
Never accept the first bid that comes along, suggests Browne. "Always get at least three quotes - that way you can compare what different [bidders] charge."
Additionally, the price quoted may not be set in stone.
A bidder must quote one price to open a dialogue but the final cost may be negotiable.
And just because these platforms are convenient doesn't guarantee you're getting the best price, says Browne, who recommends tallying up the price online with your traditional local service providers.
"Still keep an eye out for leaflets in your letterbox," she says.
"These are often from new businesses offering introductory rates to get started. Paying in cash can sometimes lower the cost too."
How to avoid cowboys
Be wary of accepting the lowest quote at the detriment of a good job. According to Somerville, one of the benefits of using outsourcing sites is the ability to vet all potential workers based on their previous job history, completion rate and customer evaluations.
The more accomplished bidders will also display portfolios with photos of past deeds.
"When all the offers come in for your postings, just balance up all the options with the price quoted and the standard of the work based on their profile and reviews," says Somerville.
"Importantly, many will display any relevant verification badges, including Working with Children and Police Check."
Of course, this all depends on the specificity of the job. For example, while all taskers have had their identification verified by Airtasker, not all will be qualified, registered or insured for the job you post.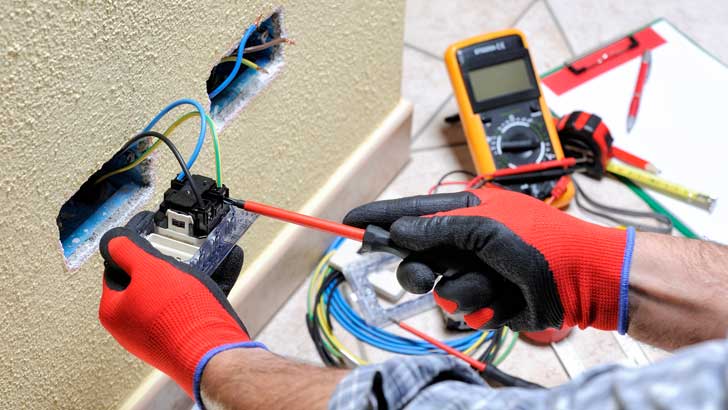 Pitfalls to watch for
Legally, certain jobs require a licensed tradesperson or building contractor.
For instance, according to NSW Fair Trading, workers must hold and display a valid contractor's licence for services including residential building, wiring, plumbing, draining, gasfitting, air-conditioning or refrigeration work (except plug-in appliances).
Check all credentials before accepting such jobs.
You'll need to consider insurance too. While an unqualified worker may be capable of performing simple tasks around the home, they might not be insured personally or be covered by your home insurance.
Check the platform has public liability. For example, taskers with a "verified" badge on Oneflare have had their public liability insurance and ABN confirmed; those with the "home care guarantee" are covered by Oneflare's limited policy (offering up to $500 in repairs).
Airtasker covers the tasker for their liability to third parties for personal injury and property damage while performing certain tasks. Check the small print.
Tips for posting
Be specific, advises Somerville.
"It pays to give as much information as possible about the work you need doing to get the best possible result at the best possible price."
While you needn't take out the tape measure for each room, she says, it's best to include clear descriptions and photos to give the tasker an indication of the size of the job.
For your own safety, try not to include too much of your personal information (such as full name, address, email or phone number) in the task description or in any comments.
Next, unless your task is relatively obscure (see breakout) expect plenty of private messages, emails or phone calls from potential bidders, and be sure to take down the post as soon as the position is filled.
If your task requires specific licences, such as asbestos removal, confirm with the tasker beforehand.
Then once you've accepted a quote, try to arrange an on-site inspection beforehand to avoid future disappointment.
But can we all afford the luxury of paying someone else to do our dirty work?
"I think it's less about the money spent than the time gained," says Somerville.
"People are embracing the new platforms they have available to them, whether that's for household chores, ridesharing or takeaway food. There are people that will come directly to you, instead of you running around yourself. And that's a huge advantage."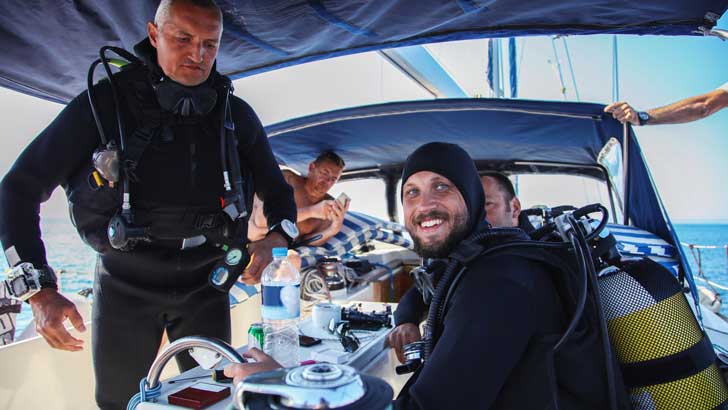 Scuba divers, Italian speakers need apply
Of course, there's more to online outsourcing than simply dog-walking and furniture assembly. Here are some of the more unusual jobs advertised on Airtasker recently:
Who: Queuer Task: Line up for new iPhone Budget: $200 Last September, when the iPhone XS was officially released, one Sydney user put the call out for somebody to queue outside the Apple store, on George Street, overnight on her behalf. "Need someone who is up for the adventure of camping," she posted, somewhat incongruously.
Who: Scuba diver Task: Find GoPro Budget: $100 In January, a Cottage Point man needed a diving tasker to help track down his missing underwater camera. Apparently his GoPro had snapped off its hand-held grip during a rock jump at Jerusalem Bay, NSW, and sunk 2 metres to the bottom. Unfortunately, the device was never found.
Who: Italian speaker Task: Sort rental car dispute Budget: $30 After holidaying in Italy last August and hiring a car for a week, a Melbourne couple received two fines from the authority of Siena and two additional fees from the rental company. Disappointingly, the car hire office repeatedly hung up on them every time they spoke English. Eventually a fluent Italian-speaking Airtasker was able to resolve the matter.
Who: Some brave soul Task: Spider removal Budget: $30 Sarah, an arachnophobic, needed somebody to haul off a deceased spider from her property in New Farm, Queensland, in February. "Spider has been sprayed. Not sure where it has gone. Body must be located. Bed may need to be turned onto its side," she posted. Sadly for Sarah, no offers were made on this task.
Who: Greek home cook Task: Produce cookbook Budget: $200 James, a culinary resident of Narellan in Sydney, is advertising for someone Greek to help curate 56 recipes for a traditional Greek cookbook he's putting together. Successful applicants must have past experience in Hellenic cooking and/or recipe development.
Get stories like this in our newsletters.