How to cut costs and DIY your way to a home deposit
Even with the new raft of stamp duty exemptions in NSW (and, earlier this year, Victoria), and new data on the most affordable suburbs for first-home buyers, you still need to save a deposit. Here are six ways to slash your spending and save up for your future home.
Stop shopping and start swapping
Don't head straight to the store if you need to look amazing for an event. While a new outfit can cost up to $500, you can spend half that amount by renting an outfit. Even better, score a new outfit by raiding a girlfriends wardrobes. Swapping parties - where you trade your frocks for someone else's, are very popular, and you're essentially getting a new wardrobe free.
Savings: $200/month = $2400/year
DIY your nails...
Getting a manicure and pedicure every two weeks can cost up to $75. But if you opt for a buff and polish for just $10 and paint your nails at home, you'll save $65.
Savings: $65/fortnight = $1690/year
... and hair treatments
Professional hair treatments can set you back up to $50. Instead, buy a tub of coconut oil at the supermarket for just $14 for 900g. It's great for putting the shine and moisture back into your hair. Simply rub into your hair, leave for 30 minutes then wash your hair as normal
Savings: $36/month = $432/year
Swap your gym membership for a home gym
The average gym membership costs $80 a month (almost $960 a year). Rather than forking out more, head to Kmart or Target and buy your own gym equipment for around $100, then jump online and find workout videos you can do from home.
Savings: $860/year in first year then $960 thereafter
Switch to cheap movie night
You don't have to miss out on the latest movies, just switch to cheap Tuesday to save big bucks at the cinema. By paying just $13 on Tuesdays, instead of the regular $21 ticket, and bringing your own supermarket snacks instead of paying triple at the candy bar, you could save more than $20 per visit.
Savings: $8/week = $416/year (excludes food savings)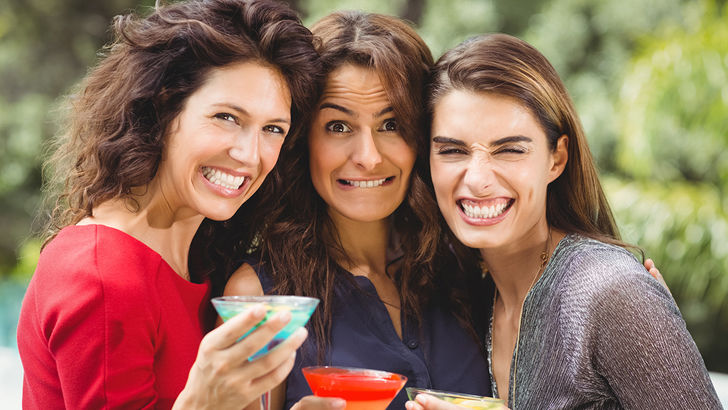 Drink at home before eating out
Cocktails and wine cut into your dinner bill like nothing else. But if you bring your own choice of drink, or have a couple of drinks with friends before you go out, you can cut your dinner by almost half.
Savings: $60/month = $720/year
Grocery shop online
The five jars of paprika on your spice rack is proof that you should be order your groceries from home. Doing your weekly shop from your own kitchen (where you can check what you do and don't have) can mean big savings, plus you won't be tempted by the Tim-Tams.
Savings: $50/week = $2600/year
These savings total more than $9000 a year. You can save about $170 a week with all these little things.
At a 5 per cent return you'll have a deposit of just over $114,000 after 10 years.
Get stories like this in our newsletters.