Financial hardship is Australia's silent killer and it's on the rise
Alana is 26-years-old, the cherished only child of a proud single mother.
She works in the disability sector as a lifestyle support worker. Helping others has always been her passion.
On August 7, Alana rings her bank in desperate need of help. A relationship breakdown has drained her funds, leaving her unable to meet the repayments on a personal loan.
Following a series of transfers between departments, the bank eventually offers a one-month reprieve. Plenty of time, it argues, to tide Alana over until her tax refund comes through.
Needing more assistance, Alana's mother goes to their bank's local branch accompanied by two advocates. They walk out two hours later, empty handed. The bank won't budge.
Alana never makes the next repayment, or any other repayment. Unable to cope, she takes her own life on September 5.
Her story is one of many that come across the desk of the Salvation Army's Moneycare financial counselling services.
The head of Moneycare, Tony Devlin, says it's still far too easy for those struggling with debt to get even further into financial trouble when confronted with changed circumstances.
"The vulnerable and desperate don't need a pay day loan or a buy now, pay later scheme," says Devlin.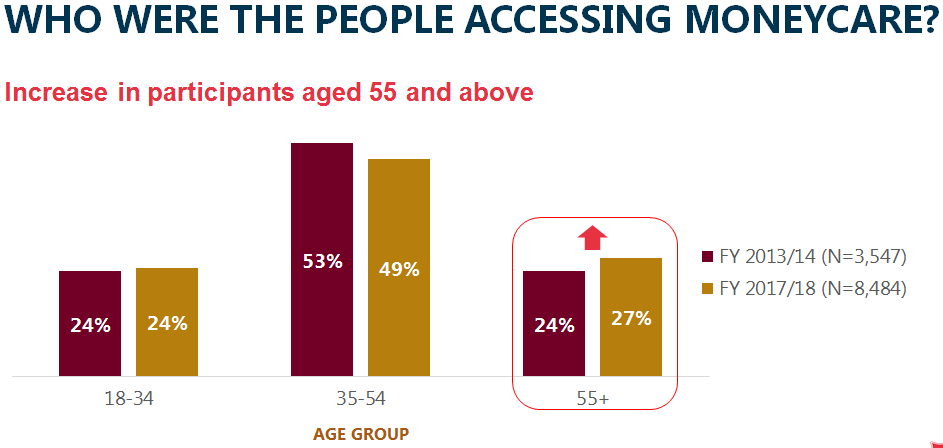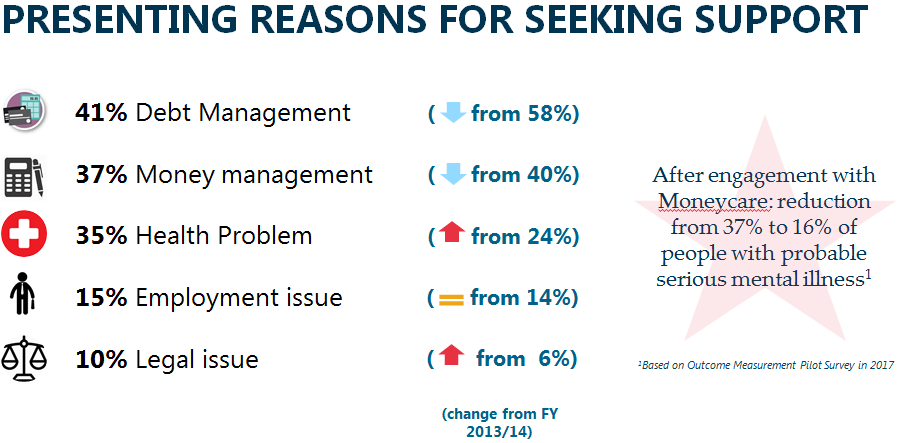 "What is needed is financial counselling which is holistic in its approach, which focuses on working with the person as a whole and builds long-term financial capability and resilience."
The adage of 'putting food on the table' goes to the heart of what it means to suffer financial hardship.
According to Foodbank Australia, over the past year 21% of Aussies have run out of food and were unable to buy more, while 27% of women have experienced food insecurity compared to 18% of men.
Financial hardship has struggled for voice in the national discourse. As Ross Gittins of the Sydney Morning Herald points out, this can be partly explained by the politics of 'downward envy', a phenomenon relatively unique to Australia in which people assume those below them 'have it easy'.
There is change on the horizon, though.
The banking royal commission has given a human face to financial hardship. Predatory lending, fees for no service and other nefarious banking practices are in the spotlight, helping elevate an agenda around collective corporate, political and social responsibility.
The release earlier this month of Louise Sylvan's review into financial counselling services was a direct response to comments made by commissioner Kenneth Hayne in the final report of the royal commission. He spoke about the need for funding financial counselling and community legal services.
Sylvan's review recommends, among other things, an initial voluntary contribution of $20 million from the banking sector for financial counselling, which has been welcomed by the Australian Banking Association (ABA). Funding for financial counselling is currently granted by state and federal governments.
"Certainty of funding for financial counsellors is a top priority and the industry will work with the government to finalise a model as quickly as possible to appropriately fund the sector," ABA CEO Anna Bligh said on October 3.
"As outlined in their submission to this review, banks support industry funding sourced from both the financial sector and other industries that may contribute to financial hardship."
Speaking at the Salvos' Moneycare financial counselling briefing on October 16, Bligh noted the mutual benefit that financial counselling can provide both banks and consumers. She also stressed the importance of industry-wide engagement, especially from other finance providers such as payday lenders.
Such measures, while important, still fall short of the cultural change needed to properly address the problem.
"Complaints should be viewed as a way to improve systems and address problems... not as an expense," says David Locke, chief ombudsman and CEO at the Financial Ombudsman Service (FOS) and the Australian Financial Complaints Authority (AFCA).
A five-year analysis of more than 12,000 people who accessed Moneycare services found:
Australians aged 18-24 and over 65 are the most rapidly increasing groups accessing financial counselling.
More than 60% of participants are women.
25% experienced extreme housing stress.
Debt owed to electricity companies increased 18%.
More than one-third experienced financial difficulties due to health problems.
If you are experiencing financial hardship you can contact Moneycare on 1800 007 007 or salvationarmy.org.au/about-us/our-services/moneycare/.
For support, call Beyond Blue on 1300 22 4636 or Lifeline on 13 11 14.
Get stories like this in our newsletters.