The Christmas checklist for your home, car and travel insurance
Before you take off for the summer holidays, it's a good time to check your home and contents, car, and travel insurances are up-to-date so can you head into the break knowing you are covered in case things don't go as planned.
Home insurance
When it comes to home insurance, many insurers may void an insurance policy if you are away for more than 60 days in one stretch, as an empty house is seen as a greater risk of theft, vandalism or damage from natural disasters.
To help protect your property you might also ensure that you are not advertising your absence. Put your newspaper deliveries on hold, organise someone to collect your mail, don't leave rubbish bins out and perhaps leave some automatic lights on and half open or close blinds.
If you are renting your house through Airbnb, or another short-term rental platform, you should check the validity of your cover with your insurance provider.
According to Lisa Kable, spokesperson for the Insurance Council of Australia, more than 140,000 householders and investors who list their houses and apartments on short-stay rental websites may be placing their assets at risk.
"Owners may not realise that most insurers regard short-stay holiday rental as a commercial use of the property because the likelihood something will go wrong are higher," Kable says.
"A home building or contents claim incurred while a property is being rented out may be declined, leaving the owner financially vulnerable to financial loss and other liabilities."
Kable says a small number of insurers offer a product to property owners who let their home to short-term renters.
"The product covers paying guest-related accidental or malicious damage, theft or attempted theft, personal liability if a guest sues for damages, identity theft, and strata property damage. Or, a short-term landlord insurance policy can cover the property if it is professionally managed."
Travel insurance
It is also a good idea to think about purchasing travel insurance as soon as you confirm your holiday as it doesn't just kick in when you leave the country but also protects the money you have already outlaid on your holiday in case you should need to cancel.
Of course, there are exclusions on this which vary from policy to policy so you would need to check.
Travel insurance might be top of mind when you are planning an overseas holiday but it might also be helpful for domestic travel. One reader said he has an annual travel insurance policy to cover them whenever they travel more than 500km from home. It covers his health while travelling and also his belongings.
He initially took up the policy as he was travelling a lot for work and needed to make sure he could always get on a plane and deal with the financial fall-out later in terms of who was responsible for a missed or cancelled flight. A lot of travel to the US also meant that he would be covered for the high cost of healthcare there should he need medical attention.
While it covers his international travel it also covers domestic travel when he is more than 500km from home and staying a minimum of two nights away.
Some travel insurance will cover you for rental car insurance excess cover. This can be quite a saving as rental car companies may sell this insurance at a much higher cost.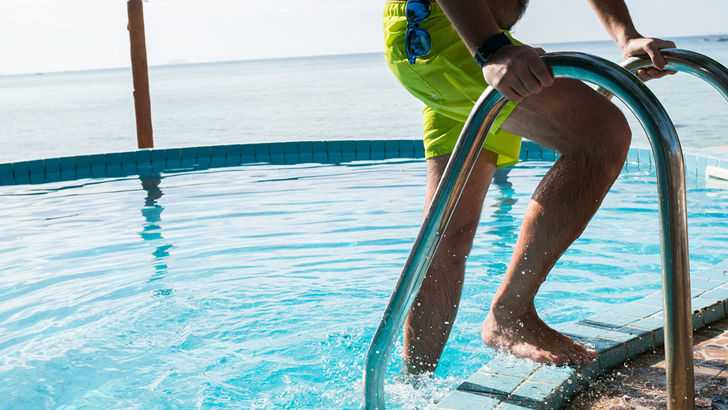 According to Finder's personal finance expert Sophie Walsh, there are different policies for different kinds of travel.
"If you plan on going skiing you'll need to make sure your policy will cover you for winter sports, which can be a little more costly. If you're heading off on a cruise you'll also need specific travel insurance cover for the cost of unexpected medical expenses and emergency evacuation from the ship. Medicare is not typically accepted onboard because you're in international waters, so even if you're on a domestic cruise you'll need to take out travel insurance," Walsh says.
Acts of terrorism are not typically covered, nor is war or certain natural disasters. You also need to make sure your destination has not had an official travel warning issued. Visit Smartraveller to check your destinations.
Check the wording on your policy inclusions and exclusions and if you don't understand ask.
Walsh says, "We often look forward to a cocktail or two on holidays, but what people don't often realise is that drinking alcohol can void your travel insurance policy. If you do plan on letting your hair down and indulging in a few cocktails make sure you understand your insurer's attitude towards alcohol, otherwise those drinks might end up costing you more than a headache the next day."
Car insurance
Finally, before you head out on holiday in the car - make sure you are covered correctly - are all the people intending to drive on the holiday listed? Are there any unnecessarily listed people on the policy? For example, you might have taught your kids to drive in your car but now they have their own car and no longer drive yours.
And while you are checking your policy, check you are on a good deal. Maybe you can save money by changing providers.
Get stories like this in our newsletters.