How to brighten up your home on a budget
We all know a property like this. It could belong to a relation or friend who lives in a home that is difficult to transform and style, or an investment property you have bought, and you are now thinking to yourself, "what now?"
Try as you may to perk it up and inject some life, you always end up with a house that tends to be drab, dark and generally depressing.
So, let's explore how we can make some improvements and inject some light into this type of property, starting with more budget-friendly ideas and then moving onto the items that require a larger investment.
On a tight budget?
Clean the windows
Yes, it does seem a little obvious, but a thorough clean of the windows can instantly allow more sunlight to stream into a home. If this task isn't for you, professional window cleaners do a brilliant job and you will be left with a profound sense of satisfaction.
Introduce some greenery
A little greenery can go a long way in bringing a space to life. A windowless bathroom or small home office can both benefit from adding greenery, which can help shift the mood of that room.
Pick a floor rug
A bright rug can completely change the look of a room. A great idea for a budget-friendly purchase is to contact a carpet wholesaler and consider their offcuts.
This is a clever way to fit smaller rooms with gorgeous textured rugs for a fraction of the price. Alternatively, the purchase of a beautiful, light bespoke rug is sure to enhance your floors.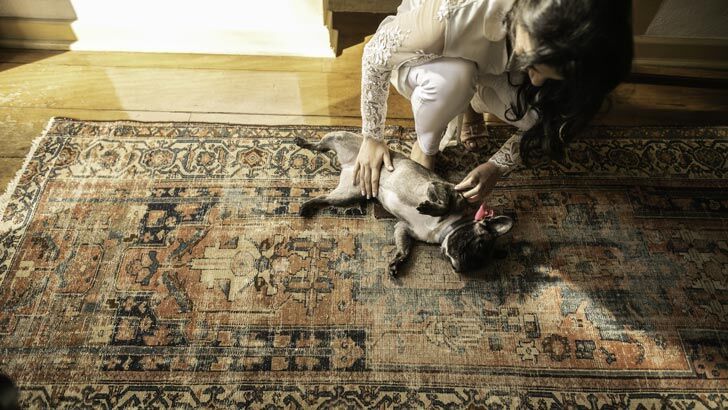 Use mirrors
Cleverly placing mirrors in the right spot is a smart way to bounce light around a room. By placing a mirror on a wall that is adjacent to a window, you can almost double the feeling of the window in that space.
Even metal accessories can bounce any light you might have in a room and expand it.
Hang some artwork
Hanging vibrant artwork around a room will elevate the mood and look of the space. A bright, interesting piece of artwork can be the mesmerising focal point of a dark room.
Adding a picture light or spotlights will only add to the brightening properties of the room.
Choose the right furniture
Furniture in lighter colours helps create a new mood.
A drab bedroom can be turned around by switching out dark selections with, say, a bed frame in a light or muted material and bedding of lightweight fabric with a lighter colour selection to make a difference.
Update window furnishings
Ditch the heavy curtains! Switching out your window furnishings is an investment that can inject light and lift a heavy, moody room.
If you select blinds or lightweight fabric curtains, the appearance of less fabric while still finishing the windows will accentuate the room and allow natural light to flood in.
Put some thought into lighting
Now this is an area that makes a significance difference to your home. Lighting can make or break a room. Consider your lighting choices in layers or levels.
For homes with low ceilings, you need to ensure you don't lower the ceiling further by adding heavy pendants. Recessed lighting cleverly placed into a void in the ceiling is a clever option that results in a lovely, soft wash of light.
LED strips can also be a valuable resource when lighting a dark room.
Rooms with heavy joinery or cabinetry can be given a lift by including LED strip lights within the design and under shelves. Playing with your bulb selections is also a fast way to change the mood in your home. If you have a healthy budget to spend, investment in smart bulbs is a smart choice.
Adding light sources at different heights makes a room look like it has a higher ceiling. However, be sure you avoid having a bright light at eye level.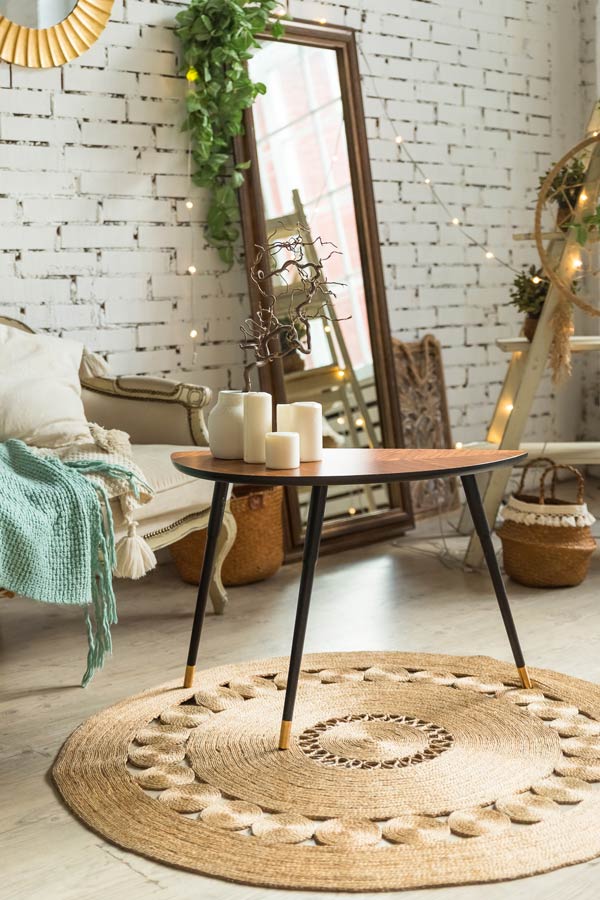 For a few dollars more
Add some glass panels
In older-style homes, the foyer is generally dark and dim. Adding glass panels either side of the front door can instantly inject light into the front of your home. If privacy is a concern, there are many glass options available to maintain privacy.
Add windows
Kitchens and living rooms generally already have windows so they are obvious rooms where you can improve existing windows.
Expand an existing window and add, say, two more windows in keeping with a kitchen design, or a pair of double-hung windows on either side of a door. Perhaps additional windows either side of the fireplace (if you have one) is another great location for new windows.
In older-style homes, sometimes there is only one small window above the sink and the rest of the kitchen is cluttered with heavy cabinetry. Removing unnecessary cupboards and expanding an existing window can introduce plenty of light.
Kitchens and living rooms are easy areas to open up with windows. Stairways and landings are also fantastic locations where cleverly placed windows are an option for more light.
Remove unnecessary walls
Often an immediate call to action is tearing down the wall between the kitchen and living room, which adds a whole new feel.
Not only does this bring more light into the space, but it creates a better flow overall. Preparation and outside input from licensed professionals is required here, as load-bearing walls cannot be removed.
Widen doorways and hallways
This enables light to filter through the house, removing dim and dark corners. The benefit of widening is not only restricted to those with young families. Improved liveability for those with mobility struggles include ease of movement through the home, increased independence and capacity, and preventing falls and injuries.
This is also a potential selling point of the home down the track if your location is an ageing suburb. As the population ages, barrier-free homes attract buyers or renters to your property.
Install skylights/roof light
Look up! A skylight or roof window can be the perfect way to add that much-needed light and warmth to your space, as well as reduce the cost of lighting your home. There are a range of options that can be considered here.
The pitch of your roof will determine your selection and many customised solutions are available. The benefit is that blank ceilings are replaced by blue skies and sunlight.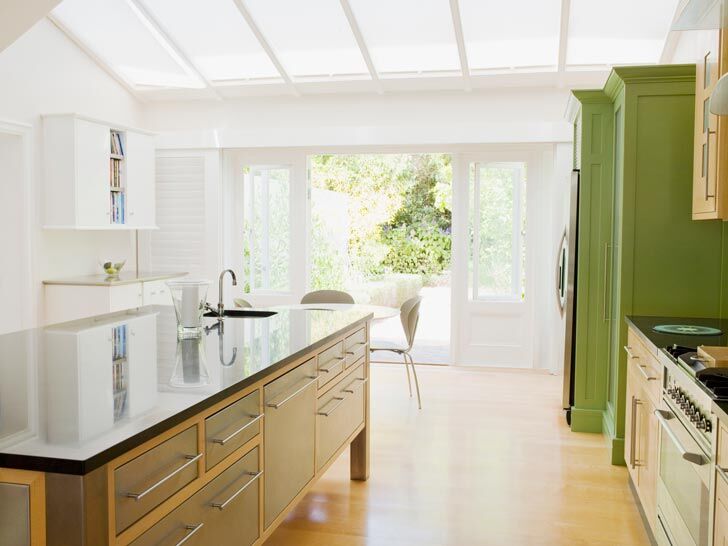 Think about flooring
Flooring is clearly a higher-cost item. If you are considering replacing your flooring, it is best to make light selections, particularly if timber is on the cards. A lighter floor can help push the walls out and make the space feel larger and lighter.
Where it is possible, make sure many of the floors, walls and larger pieces of furniture are white, neutral or very light. Lighter colours make an excellent base for decorating and will make the smallest and darkest room look bigger and more inviting.
After establishing a light background, you can then select one or two of your favourite colours to decorate with. Colour will add interest and lift the mood.
Even if you are working with a small budget, there are ways to usher in some light into an otherwise dark house or room. Good lighting plays a significant part.
By considering your budget and what is achievable, however, there are certainly many options that can transform a dark house to one that feels light and roomy.
Get stories like this in our newsletters.