How to sell your house in a cooling market
Turn back time to the early stages of the pandemic, and expectations about the direction of property prices were very much in one direction: down. And for a time that did play out when prices retreated during the winter and spring of 2020. Then things began to turn.
Suddenly Australians couldn't get their hands on property fast enough and homes were selling like hotcakes in all major cities, but the real frenzy was in regional areas.
That buyer demand helped drive up national home values by 25% between March 2020 and February 2022, according to CoreLogic, and at the peak in March 2021 house prices were rising at the fastest pace recorded in more than 30 years.
But no boom can last forever. The steam is well and truly coming out of the market now, especially in Australia's two largest cities, says Tim Lawless, research director at CoreLogic.
"We can see that the largest markets like Sydney and Melbourne have already started to edge into the early stages of a downturn.
"Sydney has been down over the past four months and Melbourne has been down over four of the past six months in terms of value, and we're generally seeing that rate of decline gathering momentum.
"Then if you look at stronger markets like, say, Adelaide or Brisbane, both of those cities are still seeing housing values rising, but nowhere near as fast as they used to be.
"In other markets - including regional areas - prices have definitely lost some momentum compared to where they were even three or four months ago."
Power shift
Property owners looking to sell have had a dream run over the past two years, with no shortage of interest from would-be buyers. That dynamic now appears to be changing, though once again Lawless says the extent of the shift really depends on where you are.
"Nationally, the trend in the flow of the listings is actually heading down and there are fewer fresh listings being added as vendors become less willing to test the market under tougher selling conditions.
"At the same time, we're seeing less demand and fewer sales, which means those listings aren't being absorbed as quickly. Selling times are rising, auction clearance rates are coming down and vendors are having to discount their prices by more.
"It's pretty clear that in the markets where we've seen demand ease off more quickly - generally Sydney and Melbourne - stock levels have had the chance to rise, meaning that buyers have more choice, they have less urgency and they can negotiate harder.
"We've seen some of those markets really revert from being extreme seller's markets to now being very much buyer's markets."
The good news for sellers is that interest hasn't dried up altogether, though. Mathew Tiller, head of research and business intelligence for the LJ Hooker Network, says there is still some pent-up demand among buyers who missed out, or were priced out, during the recent rush.
"Now that the competitive heat has dissipated a little bit in Sydney and Melbourne, these buyers are taking their time to look around and make sure the property will meet their needs. This contrasts with what we have seen over the past little while, where people were jumping in and trying to secure anything because the market was moving so fast."
So, with some markets starting to favour buyers, how can owners looking to put their home on the market in the coming months ensure that they're getting the best price possible?
Here are a few pointers from the experts.
1. First impressions count
The saying "don't judge a book by its cover" can be cast aside when it comes to property, says Rebecca Mitchell, sales agent from Raine & Horne Lower North Shore in Sydney.
That's because buyers will judge, and they'll judge harshly.
In fact, Mitchell says that she's had prospective buyers walk away after that first look without even entering the home.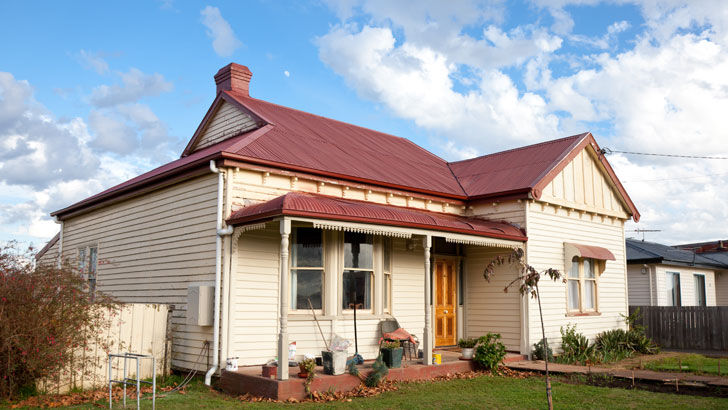 "The first glance someone has of a property can make a big difference," she says. "People will often make their mind up after that first look, so it has to be as good as you can get it.
"That means making the garden look as presentable as possible and, if it's a house, making sure that the facade doesn't appear neglected or tired. While it can help, you don't have to paint it, but at the very least it's worth getting the house washed so that the windows and the outside look clean."
2. Small refreshes can have a big impact
Moving inside, Mitchell says homeowners don't need to shell out a small fortune on renovations or refurbishments to make their home more desirable.
"For me, where you spend money is on a fresh coat of paint, carpets or floorboards if needed. I'd also suggest upgrading any old halogen downlights to the new LED downlights to ensure as much light is coming in as possible - it will probably cost a few thousand dollars, but it's worth it.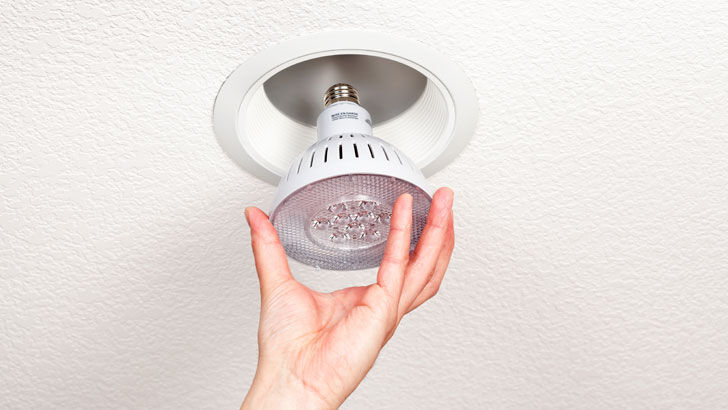 "If the bathroom or kitchen is older, I wouldn't recommend upgrading either. Sometimes it can be worth putting in new door handles or tapware, but generally it's too much money to spend on something when the next person might come in and go, 'this isn't for me'."
Mitchell does recommend styling or "staging" to all her vendors, especially if the property is looking tired. The cost of styling typically depends on the size of the home, but it will likely set sellers back at least a few thousand dollars.
3. Renovations are in demand
While homeowners thinking about selling don't have to spend the big bucks to renovate, that's not to say that renovated homes aren't sought after, particularly at present.
Stephen Mutton, the head of network performance at LJ Hooker, says that labour shortages and higher building material costs are helping to make renovated homes all the more desirable.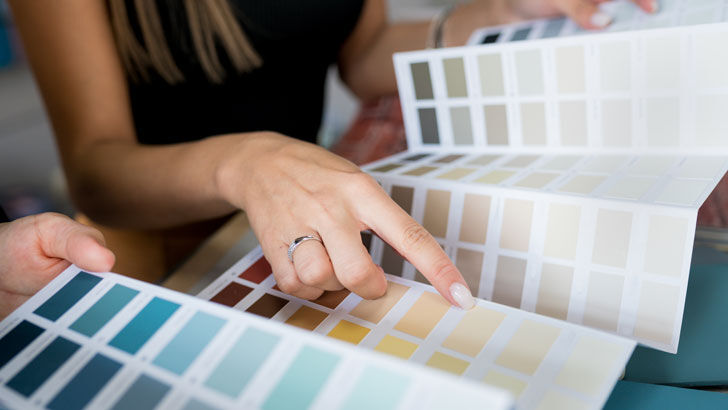 "The trend we are seeing at the moment is that homes that have been partially or fully renovated and presenting well are seen as extremely attractive in the current market," he says.
"One idea is for vendors to create a 'handover' pack that includes the details of any work that has been carried out, such as tradespeople used on the job, paint colours and any warranties."
4. Marketing is a must
With Sydney and Melbourne already experiencing lower clearance rates and longer selling times, and other markets showing signs of a slowdown, Mutton says that marketing is one tool that sellers should consider to set themselves apart.
"As the market changes, vendors need to invest as much as they can into marketing.
"The days of being reliant on an off-market sale, just putting up a signboard out the front of a home or listing on a single real estate portal, are now gone - you have to cover all bases.
"That could include some basic newspaper advertising, being on all of the portals and reaching out to the greater public."
The right time to put your home on the market
With prices starting to stabilise or even fall from their recent peaks, plenty of sellers will be wondering about the best time to put their home on the market - or whether they've missed the boat.
While it's ultimately up to the individual, Rebecca Mitchell, from Raine & Horne, has a few pieces of advice.
First of all, timing the market is near impossible. Mitchell says that you can never truly be sure what the property market will do, with the significant demand and price rises during the pandemic being a good example.
She says people shouldn't feel as if they have to sell during spring. Buyers are looking year-round, even in summer and winter, though it's worth avoiding school holidays or long weekends.
The final and most important point, she says, is that the right time for someone to sell is simply when they're ready.
Get stories like this in our newsletters.