The phones with high-end features without the big price tag
Most of the marketing we've seen from phone manufacturers over the years has been focused on the promotion of flagship phones. Those flashy devices with ever-improving cameras, folding screens and more features than you're ever likely to need.
But more recently many of the major manufacturers seem to be paying greater attention to the mid-range tier. Notably, Samsung launched a series of new mid-range phones in the last couple of weeks and they're not alone in trying to target the more price-conscious customer. We've seen a slew of good quality mid-range phones come onto the market in the last few months which should be attractive to many smart or thrifty buyers.
So if you're someone who wants their phone to come with a good amount of style and substance but without a substantial price tag, then read on to discover a selection of quality devices that can deliver near-flagship performance for less than half the price.
Samsung Galaxy A32
Earlier in April Samsung launched three new A series smartphones, bringing a number of high-end features down to more affordable price points. The Galaxy A32 is the cheapest of these three models. The Galaxy A32 display isn't small at 6.4-inches, but sporting 1080p+ resolution and a 90Hz refresh rate, viewing will be sharp and smooth on this value handset. Battery life should last up to two days while the camera array includes a 64MP primary lens, 8MP ultrawide lens, 5MP macro lens and a 5MP depth lens, so aspiring photographers won't be disappointed.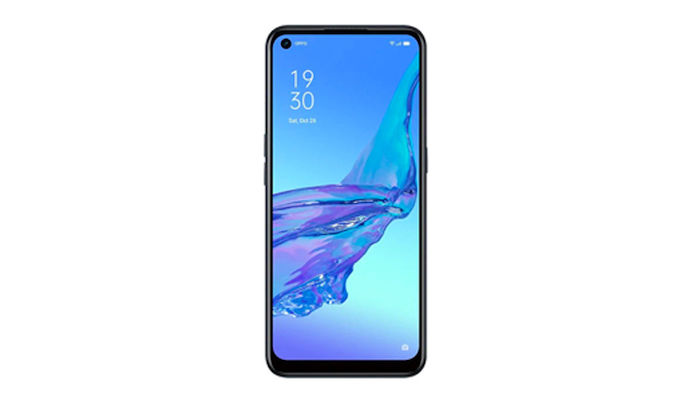 The Galaxy A32 is available from Woolworths Mobile on 24-month and 36-month options, starting from $40 a month on a 36-month contract. Outright pricing starts at $499 for the 128GB model and if you're quick Samsung will also throw in a pair Galaxy Buds Live (valued at $319) to anyone that buys a Galaxy A32 before 23rd April. You'll have until May 21 to redeem them.
Samsung Galaxy A52
Stepping up a notch from the Galaxy A32 is the Samsung Galaxy A52, which introduces more high-end features like water resistance. As with the Galaxy A32, those who purchase before April 23 will get a bonus pair of Galaxy Buds Live.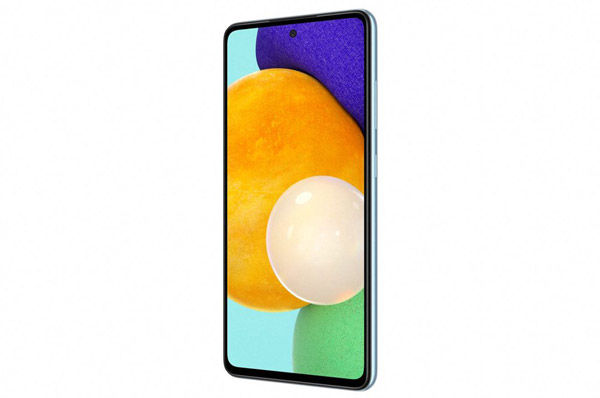 Starting at $599 outright for the 4G-only 128GB model, you essentially get a souped-up and slightly sexier version of the Galaxy A32. The display is slightly bigger at 6.5 inches but comes with Gorilla Glass 5 protection, a hole-punch selfie camera and a matte polycarbonate back (in blue, purple and black). The 90Hz refresh rate makes for a smooth viewing experience, while its IP67 rating for water-resistance means it can survive at depths up to one metre for up to 30 minutes. Again, battery life should last two days.
OPPO A53 (and A53s)
Earlier this year OPPO introduced the OPPO A53 and A53s. They are essentially the same device except the A53s costs $50 more, comes with 128GB storage and is available in slightly different colours. We'll focus on the OPPO A53 here, which comes in Electric Black or Mint Cream and with 64GB internal storage.
In terms of performance this handset really punches above its $300 price tag, and why pay more for extra internal storage when you can simply use a microSD card? The 6.5-inch LCD display is also supported with 90Hz refresh, in fact it's the most affordable handset with a 90Hz display.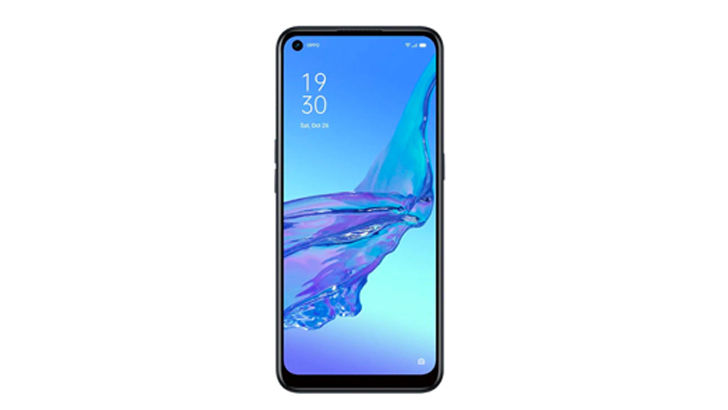 While a faster refresh rate can sometimes result in battery drain you should still be able to get through the day without having to recharge it. That said, the accompanying fast charger should fill you back to 100% in less than 30 minutes, making charging your phone less burdensome.
And while the camera array might not sound as impressive as the Samsung devices listed above, in practice we've been able to take some particularly crisp photos. Just don't expect to capture fantastic lowlight images or great shots of moving subjects; those capabilities are partly why flagship phones cost so much.
OPPO A54 5G
If 5G is what you're looking for then OPPO is now selling Australia's most affordable 5G phone for just $399. The OPPO A54 specs are similar to some of the other devices we've noted here, including a 6/5-inch 1080p+ display with 90Hz refresh rate, 64GB expandable storage and a battery that should get you through 1-2 days of use.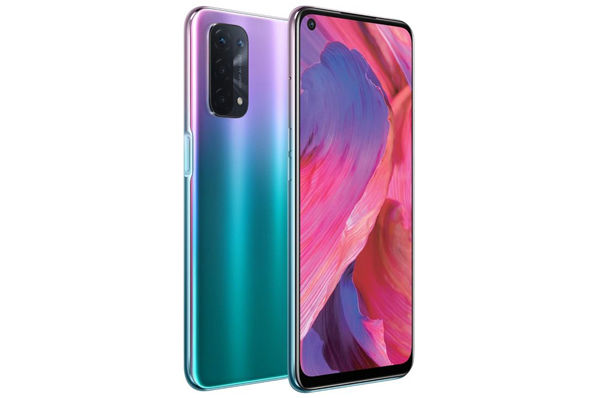 You can get the OPPO 54A in a choice of Fluid Black or Fantastic Purple from retailers like JB HiFi, or on a plan from Optus or Woolworths Mobile. Note, WoolworthsMobile operates on the Telstra network but doesn't yet have access to Telstra's 5G network.
Choosing a mid-range phone over a flagship can happily save you more than $1000, so it really pays to consider just what you want from your phone and whether the differences between the high-end and mid-tier devices are really worth the cost. Buying a handset outright also now provides greater flexibility in choosing the best phone plan to go with a device, which can lead to further savings.
Get stories like this in our newsletters.