How to life-hack your way to platinum frequent flyer status
Say goodbye to baggage limits, jostling for space at airport food courts and battling boredom at the departure gate.
Free lounge access, priority boarding, extra baggage and extra frequent flyer points can be within anyone's reach.
The secret is gold or platinum membership status on any airline rewards program.
Travellers can achieve this by accumulating the set minimum status credits (not frequent flyer points or award miles) in a 12-month period. They earn credits each time they catch an eligible flight.
Typically, to earn that membership Qantas gold members will have had to take an equivalent of 18 one-way Sydney-Brisbane business-class flights in a year or eight one-way Sydney-London economy flights.
To retain it, an equivalent of 15 one-way Sydney-Brisbane business class flights or seven one-way Sydney-London economy flights are required.
The benefits are worth the work. Qantas gold frequent flyer members, for instance, get priority for upgrade requests on international flights, extra baggage allowance, domestic and international lounge access and premium security lanes.
Velocity gold membership offers access to lounge premium entry and valet in selected airports, the ability to get confirmed upgrades on all long-haul Virgin Australia flights, and the ability to "fly ahead" on an earlier flight free of charge.
Getting to a gold or platinum membership level takes some strategising, but you can get there if you follow our tips.
Choosing the right airline rewards programs, the right time of year to start accumulating your status credits, taking up sales and promotions, and choosing the right flights will help you get there.
Here are eight tips to help you reach gold membership in airline rewards programs:
1. Focus on earning status credits in addition to frequent flyer points
Different frequent flyer programs have different requirements to reach their gold status.
Qantas requires 700 status credits in a membership year to rise to the gold tier and 600 credits must be earned every year to maintain the gold status.
Meanwhile, Velocity needs a balance of 500 status credits and only requires 400 credits within your 12-month benefit period to maintain your gold membership.
Additionally, both programs require you to have flown four eligible flights within the specified time frame.
2. Choose an airline program that requires fewer credits to achieve gold status
For instance, Virgin Australia requires 200 fewer status credits than Qantas to get to gold membership.
Virgin also allows family members to pool their status credits to help accelerate the ascent to gold.
3. Choose a gold membership that offers many more benefits than the bronze
Some airline rewards memberships can give you access to far greater benefits than lower tiers.
For example, Qantas offers its silver members 50% more points than a bronze member and 75% more for gold members when purchasing an eligible Qantas and Jetstar flight, making it worthwhile to work your way up the tiers.
4. Maximise your travel within a 12-month period
Most programs give travellers 12 months to earn enough status credits to qualify for a gold membership.
With this in mind, commence your strategy in a period when you will be travelling quite a bit.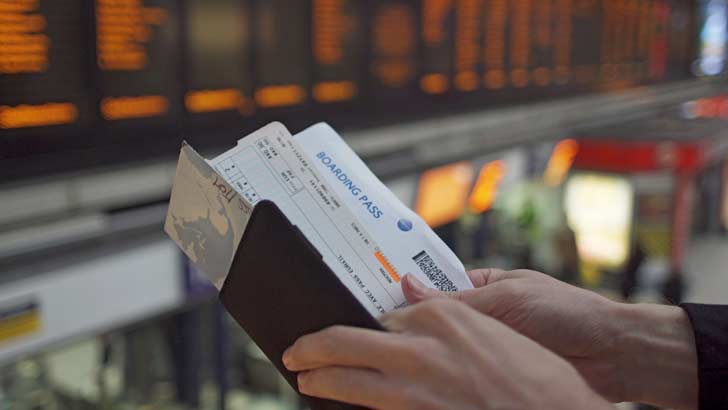 5. Book business or first-class flights
When your status credit balance is at zero, flying long-haul international in business class or first class is the fastest way to get to gold.
The further the distance travelled and the higher the seat class, the more status credits you earn.
For example, two return business-class flights from Sydney to New York will earn you 1180 status credits - more than enough to reach gold membership.
6. Make bookings far in advance and during a sale
Getting the cheapest fares means you will spend significantly less to reach the gold tier.
Booking in advance also means you are likely to get a better deal.
It's also worth looking for flights with partner airlines, as they may have better fares and you will still earn the credits.
7. Find status credit promotions and flight deals
Airlines will run status credit promotions and flight deals to help their members move up to the next membership tier.
For instance, Qantas offered a six-day promotion in which travellers could earn double status credits for a domestic or international flight.
8. Follow airline rewards newsletters and social media pages
When you do, you will be one of the first to hear about limited-time offers.
For instance, Virgin Australia had an offer that upgraded members to Velocity gold status when booking two return premium economy flights to Los Angeles.
If you don't check emails as regularly, keep up to date with the airline rewards social pages, which are just as informative, or subscribe to point hacking websites.
Get stories like this in our newsletters.