Cask wine and polyester pants: why I wrote A Real Girl's Guide to Money
Have you ever had a voice in your head that asks you "Where the hell is your money going?" Or what about this little gem that pops up every so often when you catch up with the girls: "How can she afford that?"
I have, which is why I'm super excited to tell you that my new book - A Real Girl's Guide to Money: From Converse to Louboutins - is out now.
The book is for every woman out there who unashamedly has that voice in her head or a group of friends that who want answers.
My greatest fear has always been retiring in a polyester outfit and drinking cask wine because I haven't saved enough to live the lifestyle I'm accustomed too.
This may sound superficial but, jokes aside, the lack of money women have in retirement is a big issue. This is why I've written the book with women in mind but the solutions apply just as equally to men.
I tackle each stage in life, from getting your first job and falling in (and out) of love and starting a family to planning for those golden years. Each stage has its own highs and lows and I offer simple strategies to help you move through them.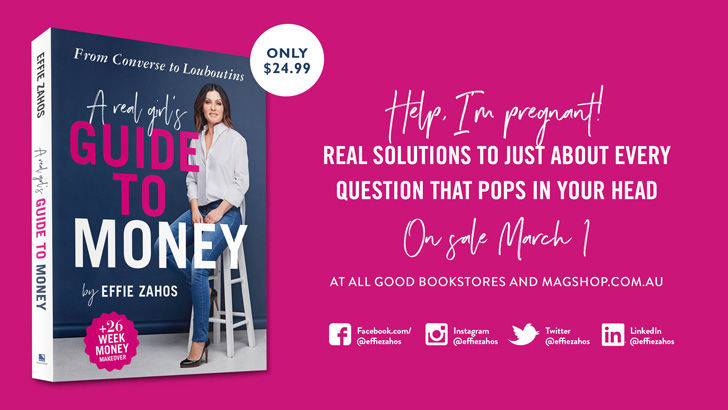 In A Real Girl's Guide to Money: From Converse to Louboutins, you'll find the five triggers that cause you to spend, mix and match strategies to help you buy a home sooner and the 1+2+3 = retirement plan.
You will also find my 26-week challenge. Even if you don't have the time to read the book - which I hope you do - go straight to the makeover, do not pass go but you will collect more than $200.
After 20-odd years on the Money brand I've come across just about every possible money question and I hope you'll find real solutions to some of your questions in the book.