What's in the pipeline for plumbing supplier Reliance Worldwide
Reliance Worldwide is best known for its copper push-to-connect SharkBite brand of plumbing supplies.
The company has a strong track record of greater-than-10% compounded annual revenue growth over the past decade, and benefits from a proven management team with both the CEO and the CFO working in the business for almost 30 years.
Attractive to us is the fact that the company's products are easy to understand, work as intended and offer multiple benefits for plumbing contractors.
The brands are established with dominant market positions and they enjoy strong loyalty. Repeat purchases are possible in the northern hemisphere, where freezing temperatures can cause water pipes to crack.
Reliance generates healthy gross margins (above 40%), EBITDA margins (about 20%) and EBIT margins (about 15%). It also produces attractive returns on capital of 12.5%, despite what appears to be a full price paid for its acquisition of the UK-based John Guest plumbing business.
Before the acquisitions returns on invested capital were greater than 20%.
Finally, we like the simple accounting, good cash flow generation and conservative balance sheet.
Ultimately an investor is backing the business to continue to drive revenue growth through increased market penetration.
It stands to benefit from increased demand through convenience/ease-of-use (time savings for plumbers and DIY), increased renovation frequency, an expanded product suite and penetration into new markets via leveraging the strength of its brand and investment in research and development through collaboration with end users.
The stock is down almost 40% since reaching highs in August last year, when market expectations for growth in the US ran ahead of what was ultimately delivered. Since then the stock has also been tarred with concerns about the outlook for building material stocks.
While the market has de-rated the shares amid disappointment about the rate of growth, it should be noted that net profit more than doubled from $66 million in 2018 to $133 million in 2019.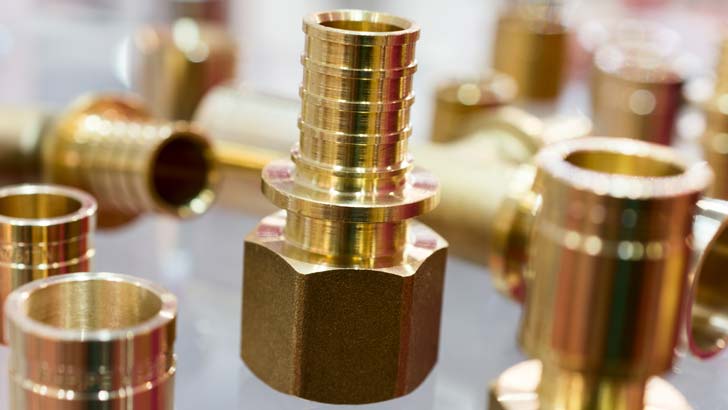 The addition of John Guest, which was acquired for $1.22 billion in June, 2018 on a multiple of about 10 times synergy-adjusted EBITDA, and revenue growth potential from leveraging an expanded distribution network, suggest a double-digit earnings per share growth rate.
It is also worth noting that the company had targeted $10 million of synergies from John Guest by the 2019 full-year result and delivered over $14 million.
Synergies are also on track to exceed $30 million by the 2020 financial year. In the longer term, the John Guest acquisition shifted the company's geographic revenue footprint from 72% in the Americas and 8% in Europe, the Middle East and Africa to 53% and 32% respectively.
There remains some doubt about Reliance's prospects in key markets.
In Europe, growth has slowed and in the US growth in both the repair and remodel market and the new housing market has also fallen to single digits. New construction in Australia has ground to a halt and Brexit uncertainty is affecting the UK.
But investing is a long-term endeavour and for the current share price all of these fears are known and appear to be factored in.
On the positive side, tariffs imposed by the US on Chinese imports make the US-manufactured SharkBite products more competitive.
Get stories like this in our newsletters.